Cornerstore was originally founded as a Subsidiary of Valero Corporately owned gas stations, as a brand to operate their C-Stores under. Eventually Cornerstore would be spun out on their own, and later purchased by Circle-K. Due to the long history CST had with Valero, most stations sold Valero fuel. However, a select few did not.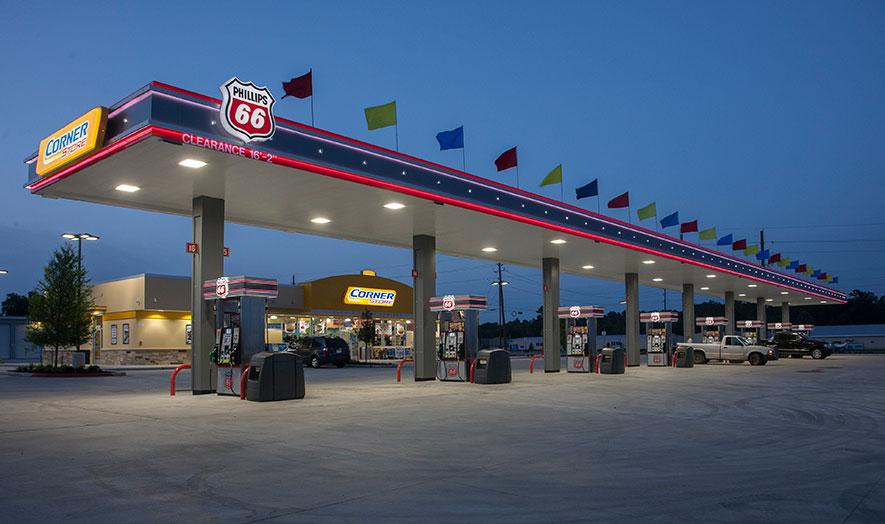 This was one such example, a Phillip's 66 Corner Store. Which is located and still operating as of 2018 in Tomball, TX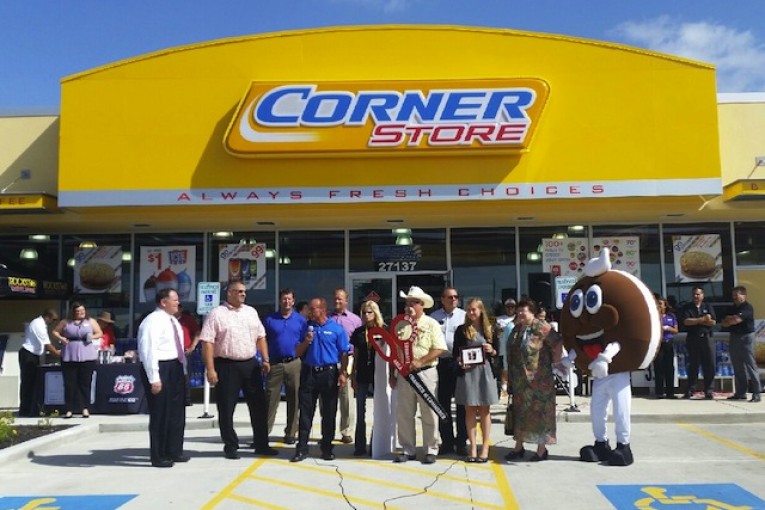 The store features a mid to large size Corner Store layout. It is very modern, and fits well with the updated Phillip's 66 branding that adorns the pumps.
This location opened in 2015, it's not clear yet what will happen to the branding in this situation.
Photo Sources:
http://www.cspdailynews.com/industry-news-analysis/corporate-news/articles/fortune-500-c-store-countdown#page=18