While researching the history of a never opened Houston Eckerd's Location I stumbled upon a few unsusal Eckerd's buildings these images were mostly hosted on architectural design websites and risk eventual removal. They have been re-posted here to help preserve unique examples of a completely extinct chain. For the most part these locations all share a very general "Southwest" motif, while retaining as much of classic Eckerd's design as possible.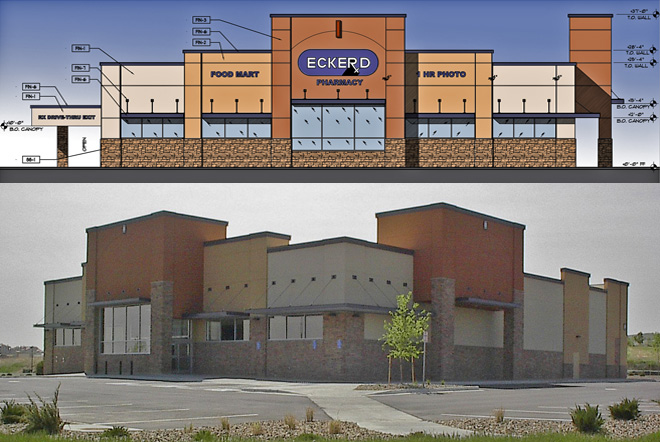 This location; Broomfield, CO seems to have never opened as an Eckerd. Town planning documents mention that it was built by Eckerd, but the building has been significantly altered. All Colorado Eckerd locations were acquired by CVS, and closed. This one survives as a Walgreens. Google Streetview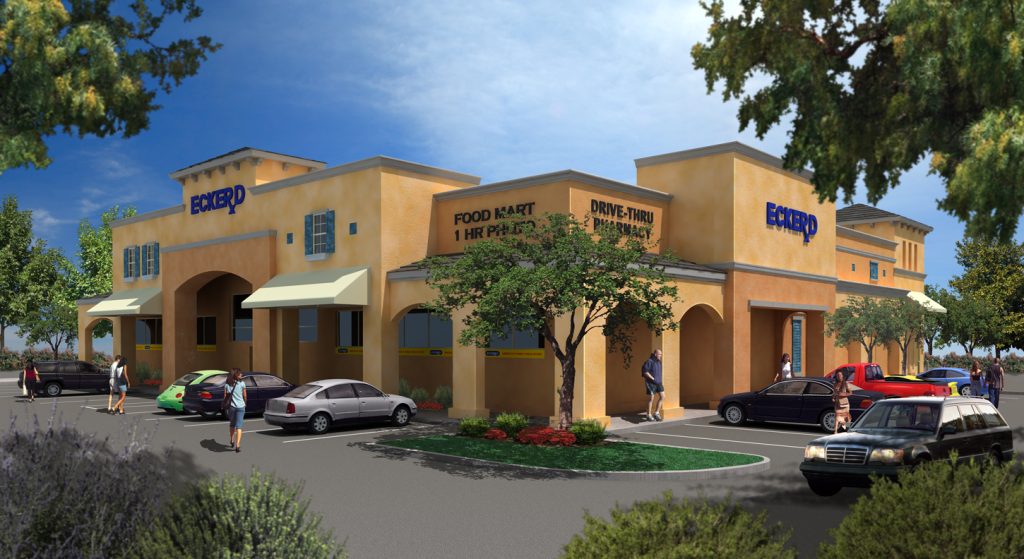 This render may have been purely speculative, but it sure looks nice! I unfortunately don't have any information on where this was built, or planned to be.
While obviously a real photo, I don't have a location on this. The Developer, Hines stated that this was part of a project designing locations in Arizona, Colorado, and Florida. Based on the foliage and lack of ground cover it makes a strong case for Arizona, however it could also be Colorado.