Gobble Gobble, folks, and welcome back to Houston Historic Retail! Happy Thanksgiving, today, we're taking a look at a grocer that you can't find in Houston, although they once had grand plans for the entire state. I'm, of course, talking about Lidl! What's that? You've never heard of Lidl, or you've never heard of their plans to come to Houston? Well, unsurprisingly, Lidl's underpromotion resulted from larger issues with entering the United States, but let's take a few steps back and introduce Lidl in the first place. Lidl (actually pronounced Lee-del) is a German deep discounter grocery chain in the vein of Aldi, but you likely could have guessed that simply upon. Lidl is a much older company than Aldi but did not get into the deep discount format until the 1970s, after watching Aldi's explosive growth with the concept over the previous two decades. By the end of the 70s, Aldi had begun to expand internationally, even entering the United States during this time. Lidl, during this time, would focus on a German expansion to match Aldi's presence. By the late 80s and early 90s, Lidl began an expansion into other parts of Europe, quickly growing to match Aldi's scope. Around the 2000s, Aldi's American growth really began to take off, with the chain starting to expand out of the Midwest for the first time. Lidl, seeking to emulate Aldi's success, would, around this time, make their decision to target the USA as well.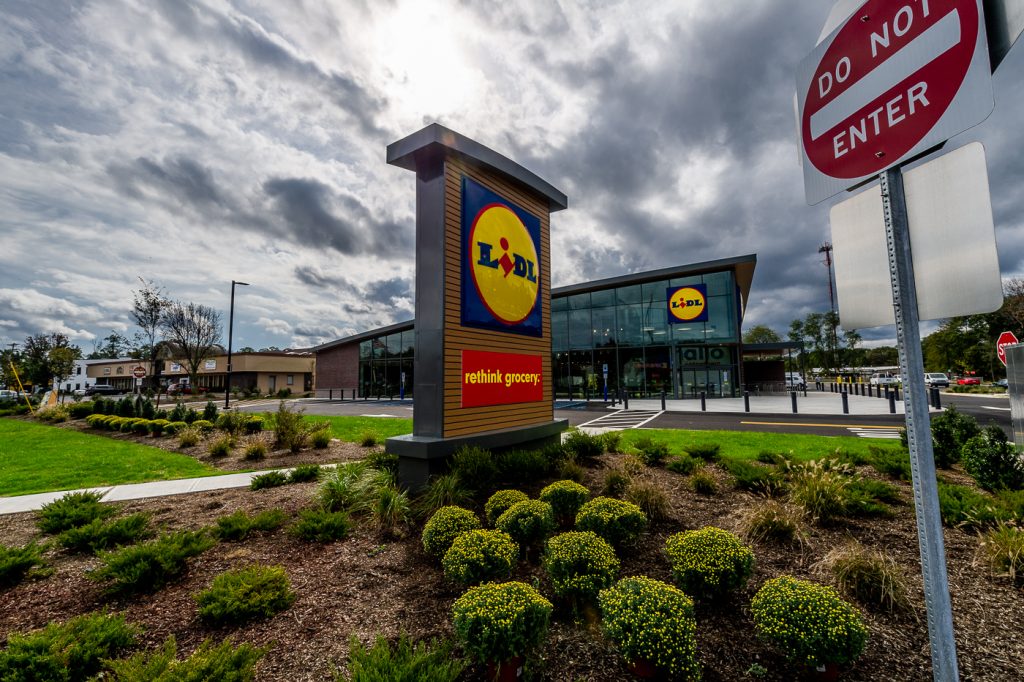 Lidl's entry to the United States officially began in 2015, when the company constructed an American Headquarters in Virginia and announced its initial plans. The chain would target the Eastern Coast of the U.S., with plans to open its first locations by 2018. The company planned to examine the local market and build its stores around what they felt American shoppers would want. Just about a year after the plans for the East Coast were announced, Lidl made a surprising move by announcing plans for stores in Texas. Even at the time, analysts were puzzled, noting that the state was "already densely populated with supermarkets." While at the time it was not publically known, Lidl had hooked up with a Texas-based property developer, who would help them develop some of the East Coast stores and seemingly the Texas locations too. In 2017, the first Lidl locations opened in the U.S. ahead of schedule, and the future looked bright until the criticisms came in. When being described to new markets, Lidl had often been compared to competitor Aldi. A designation they were more than happy to accept. While superficially, the operations resembled each other, upon opening, many were disappointed to learn that Lidl was not a "true Aldi" experience.
Most complaints with Lidl's first U.S. stores centered around the change made to serve the U.S. market better. Things like the stores being far bigger than an Aldi and carrying an odd selection of brands. Unlike Aldi, which stuck to the house brand and a few middle-of-the-road mainline options now and again, many Lidl items had many high-end brand names available. Finally, and most importantly, the biggest complaint was the prices, which were often higher than Walmart's, leading to little customer demand. Finding themselves unable to keep up, Lidl temporarily paused plans for new locations in 2018. Around this time, Aldi's expansion into Texas was in full force, with original locations being expanded into larger stores to serve increased traffic. If Lidl could not keep up with Walmart, they seemingly knew they could not fight against Aldi or HEB either, and quietly withdrew their plans to enter Texas. In the middle of 2020, the chain began to sell properties it had acquired as far back as 2017. Outside of Texas, the remaining Lidl stores readjusted, coming closer in line with Aldi and bringing their prices down too. While Lidl initially held onto some properties in Texas, they have seemingly disposed of all locations as of 2022. At the time of cancelation, some preliminary work had started on the Houston properties, mostly involving grading the land and leveling existing structures. Since work stopped, the lots have had varying fates. Some have been sold and redeveloped, and many have also sat vacant, and a few are still under the purview of Lidl.