Company History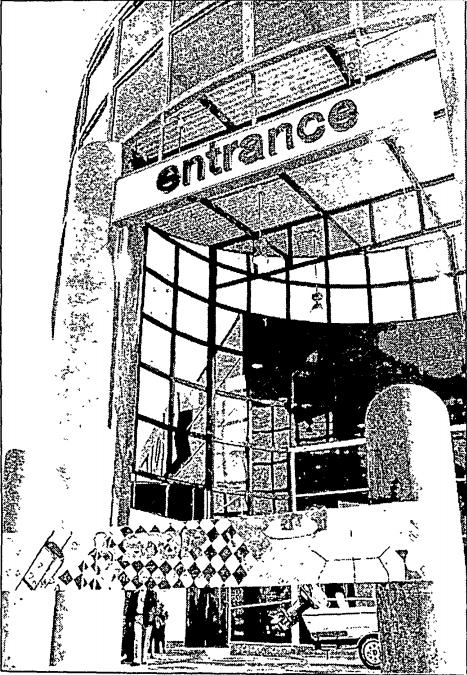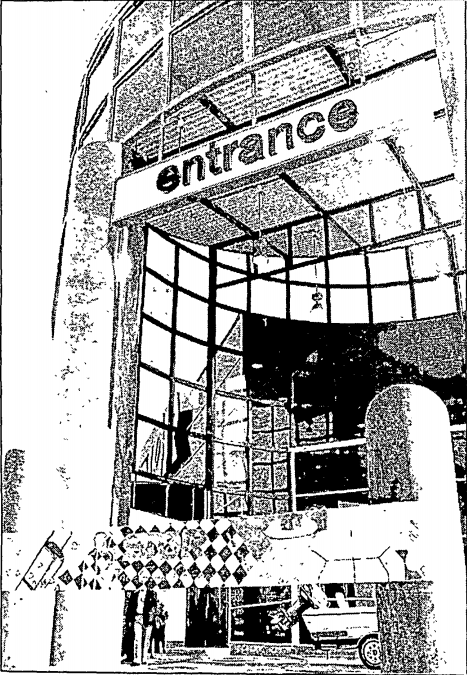 STØR was a flat pack furniture store which operated in the United States from 1987-1992. The concept was very similar to IKEA in the sense that they sold European style flat pack furniture in a huge warehouse attached to a maze like showroom. This obviously caught the eyes of IKEA who had begun by expanding into the Eastern U.S. in 1985. They sued STØR shortly after opening for copyright infringement. The lawsuit was settled with STØR's agreement to modify the layout of their stores and advertising to differentiate themselves from IKEA.
Houston History
During STØR's short life they managed to open four locations. Three were in California with a fourth franchised location opening in Houston. The location was 157,000-square-feet and described as being unique from the rest of the chain. They offered Texas only amenities such as a fully furnished model home to exhibit their wares, along with a "full service" Chili-Bar. However, it did retain some general IKEA like features such as a full-service restaurant and a self-service warehouse. The location opened Wednesday, October 16, 1991, with a ribbon cutting by City Council Members, and representatives from UH's Glassell School of Art. The Houston location was the only to be franchised by STØR. The chain had plans to continue expansion through a combination of franchising and building more company owned locations. However, STØR's plans for expansion were unfortunately thwarted after the opening of the Houston location. A large amount of debt had been acquired during the chain's expansion. Much of it being related to the lawsuit and required remodeling, STØR was quickly approaching bankruptcy. As such they would enter an agreement to be purchased by IKEA in February 1992.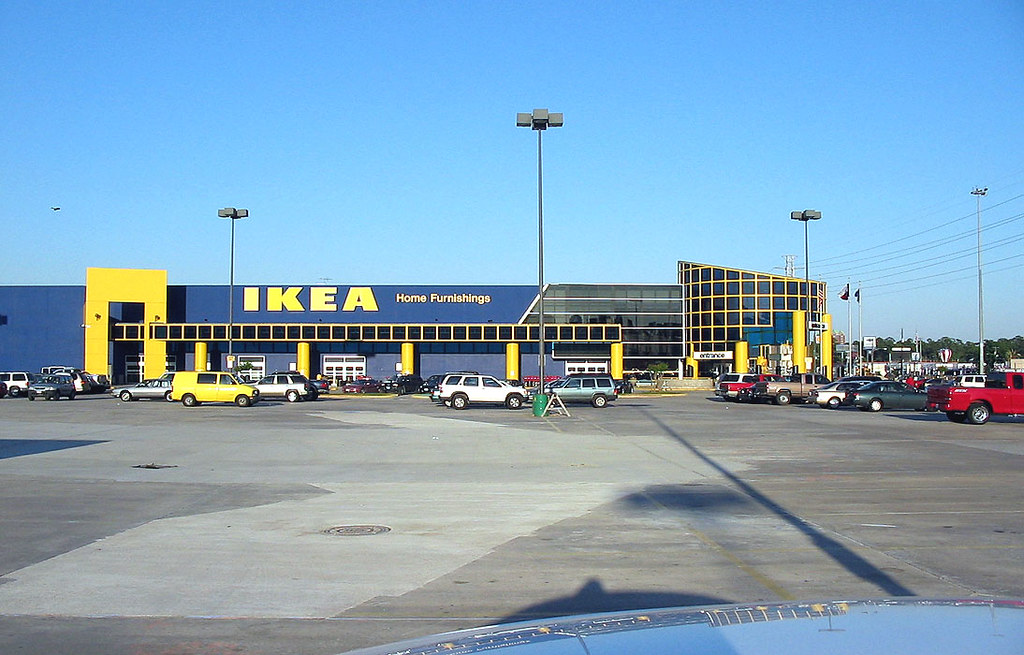 IKEA's plan was to liquidate the STØR branded furniture then close the locations and re-brand as IKEA. The Houston location continued to operate normally until March 1992 when a going out of business sale was started. As part of the remodel the showroom was completely gutted and rebuilt by IKEA to match their other locations. This was done as the Houston location was built by post lawsuit and had key differences from the IKEA layout. The location reopened July 15, 1992. Upon reopening, the building donned a blue and yellow paint scheme, contained a cafeteria, playground, and more cohesive maze like showroom. This building would continue to be used by IKEA until they opened a new location directly behind the old STØR building in 2005. The old location would be demolished to make room for parking.