Beyond being a Texas Treasure, Whataburger was an early pioneer in fast-food franchising. The first Whataburger opened in 1950 in Corpus Christi, Texas. Founded by Harmon Dobson and his partner Paul Burton. The first store was a simple Hamburger Stand selling Root Beer and Milkshakes. The format was popular, and by 1959, the chain was up to 21 restaurants. Later that year, the first location outside of Texas would open in Pensacola, Florida, opening the gates for franchising. Stores in Florida and other Eastern states would be licensed through an agreement that is still somewhat muddy to this day, slowing down expansion. However, by 1972 a Texas Whataburger Franchisee, Western World Foods, stepped up to try to take Whataburger national again. The plans would include 14 new restaurants across four states (New Mexico, Arizona, Colorado, and Utah). If the plan proved fruitful, additional locations would be scouted across the West, including California and, of course, Nevada.
By 1975 Whataburger of Nevada was incorporated and, shortly thereafter, began looking for prospective employees. Some management positions had already been filled. William S. Norman was to be President of the company, David Hawley would be vice president of operations in both Nevada and Utah, and the company's real estate would be handled personally by Al Levy of Levy Realty Company. (Whataburger to Southern Nevada Las Vegas Review-Journal February 9, 1975 ). Six locations were planned for Whataburger, and by January 1976, they would all open. The way the company operated was a bit unique. Western World Foods licensed things like the Whataburger Name, Menu, Logo, etc… however they were relatively free to adapt as needed. For example, rather than building A-Frame buildings, W.W. Foods elected to build the structures with a protruding tower in the middle. Western World was also put in charge of community relations. They did a pretty good job of this by sponsoring local events and supporting schools.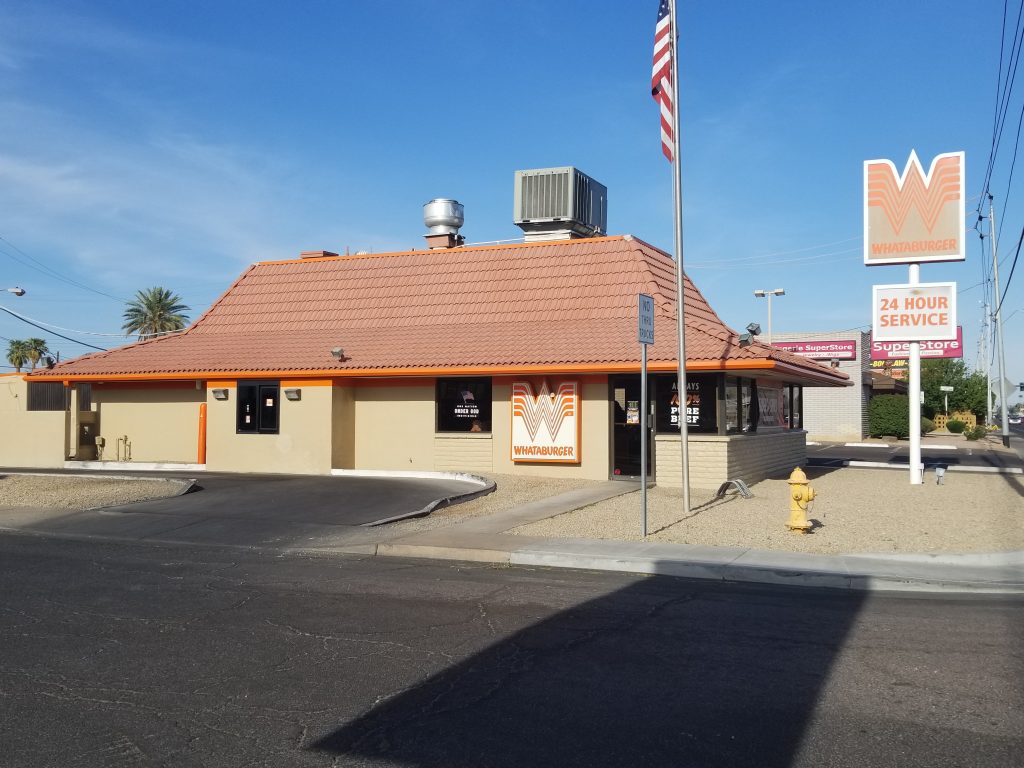 While Whataburger had put full force into Las Vegas, it seems that their returns were less than expected. The chain would never expand beyond the initial six locations. However, according to online recollections, the chain was enjoyed by locals, some of which strongly deny its existence. In 1979 Whataburger of Nevada would stop advertising around September. The stores may have made it a few more months, but that's unclear. Whataburger's exit from Southern Nevada seems to have been related to the dissolving of Western World Foods, which Whataburger had purchased. Around this time, the mysterious Central Florida locations also closed, pointing to the idea that Whataburger revoked licensing rights to both companies. While some Western World locations in Arizona and New Mexico in 1979 would see a drastic reduction in Whataburger's scope.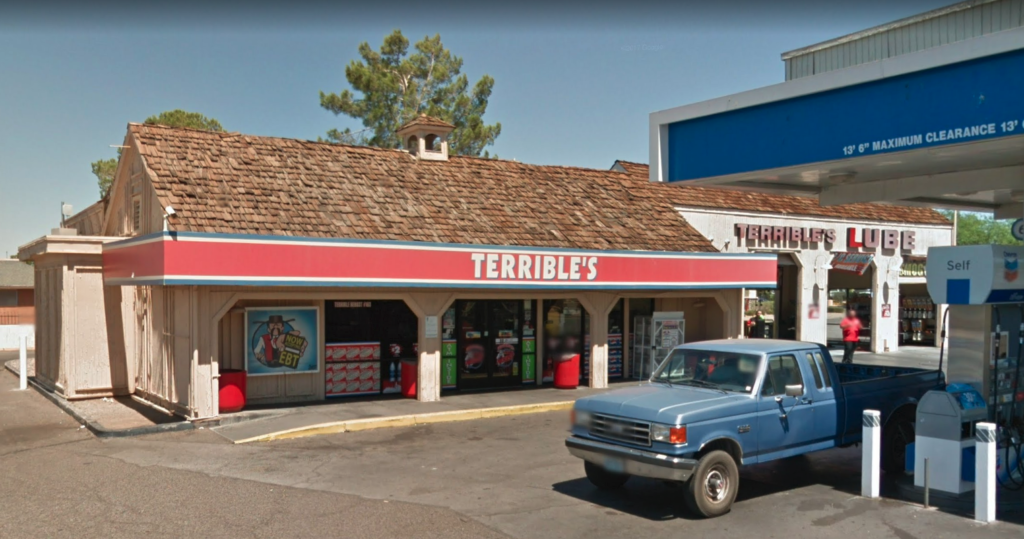 This, however, would not be the end of the Whataburger structures in Nevada. The first store to find a new use was 1723 E Charleston which was used as office space for a few years before later becoming a branch location of a Chicago Pancake House. The next location was Boulder Highway at Desert Inn, which briefly became "Beef Villa." The remaining four locations would be purchased by a Nevada-based company named "The All American Burger." Thomas C. Miller and Murray L. Simpson would head this new chain. Miller (New Restaurant Opening in Vegas Las Vegas Review-Journal January 30, 1983), and it was a branch of an existing California restaurant, featured in Fast Times at Ridgemont High, yes that All American Burger, no shoes, no shirt, no dice. Under the new ownership, the stores were repainted from Orange and White to Red, White, and Blue and fitted with new signs. The menu was also expanded to include Breakfast and supposedly a salad bar. However, it would quickly become "no dice" for All American Burger after just over two years in operation.

A map of Whataburger locations across Southern Nevada.
The All American Burger filed bankruptcy shortly after opening its Vegas stores, and the founder underwent an SEC investigation which saw the imprisonment of its founder and chairman, leaving their Las Vegas franchisees out to dry. In January 1983, All American Burger would close all four of their former Whataburgers, selling the locations to Long John Silvers. (Carls Jr., January 30, 1983, Las Vegas Review-Journal) Under Long John Silver's ownership, the stores would be heavily remodeled, adding on typical LJS roofs and covering the rear of the restaurants with trim. Over the next 40 years, locations would slowly slip out of Long John's hands, with their final location in a former Whataburger closing around 2018. As of the 21st century, Whataburger is but a distant memory for most in Vegas. However, in 2023, Whataburger announced plans to return to the city with a location on The Strip. The franchisee, this time around, is Panda Restaurant Group, the parent company of Panda Express.
Location List
(Thanks to Aaron J. of Carbon-izer.com for helping with this list)
| Address | Notes |
| --- | --- |
| 401 S Decatur Blvd, Las Vegas, NV 89107 | Demolished, All American Burger Long John Silvers |
| 1615 E Lake Mead Pkwy, Henderson, NV 89011 | Demolished, E Lake Mead @ N McDaniels, All American Burger, Long John Silvers |
| 1723 E Charleston Blvd, Las Vegas, NV 89104 | Still standing, Office Space, Club, Blueberry Hill Pancakes, Blue Skillet |
| 1229 E Flamingo Rd, Las Vegas, NV 89119 | Demolished, All American Burger, Long John Silvers, Torn down for Popeye's ~2015 |
| 4140 Boulder Hwy, Las Vegas, NV 89121 | Still standing, Beef Villa, Boating Store, Used Car Lot |
| 306 N Boulder Hwy, Henderson, NV 89015 | Demolished, All American Burger, Long John Silvers, then Terrible's (C-store Chain), Rebuilt ~2019 |