AppleTree Markets starts with a story of failure. Not so much the failure of AppleTree themselves but, with the failure of the Texas Division of Safeway. Originally entering the Texas market by acquiring stores in the 1920s, the base of operations would be split between Dallas and El Paso. Throughout the 1960s Safeway undertook an expansion campaign on a massive scale. Opening international branches in places like the UK and Australia, and expanding their domestic divisions. In Texas this meant expanding into new cities, starting with the Austin area. These stores would actually make up the oldest stores in the Houston Division of Safeway. The expansion would continue with stores opening in small towns around the Houston area, finally reaching the city limits in 1970. After dealing with unprofitable divisions and a hostile takeover attempt management made the decision to start shedding entire divisions. In 1987 a decision was made to end operations in Texas with Dallas and El Paso divisions being sold that year. As they had experienced more success Houston was allowed to stay open another and would organize a management-led buyout of their division.
With knowledge of the impending closure financing was sought from outside sources. With the nature of the deal, financing terms were mostly working against AppleTree. Big plans were being made for the company, such as switching over branding on in-house items. However, company officials had another problem what would they call their new company? Ideas floated included Texway, and Gnatt Stores named after the Division's president. The first brand changes would occur with products manufactured at Safeway's massive Houston facilities. Throughout 1988 advertisements and stores would continue to sport the Safeway banner through a licensing agreement, although ads were modified to note the stores as locally owned.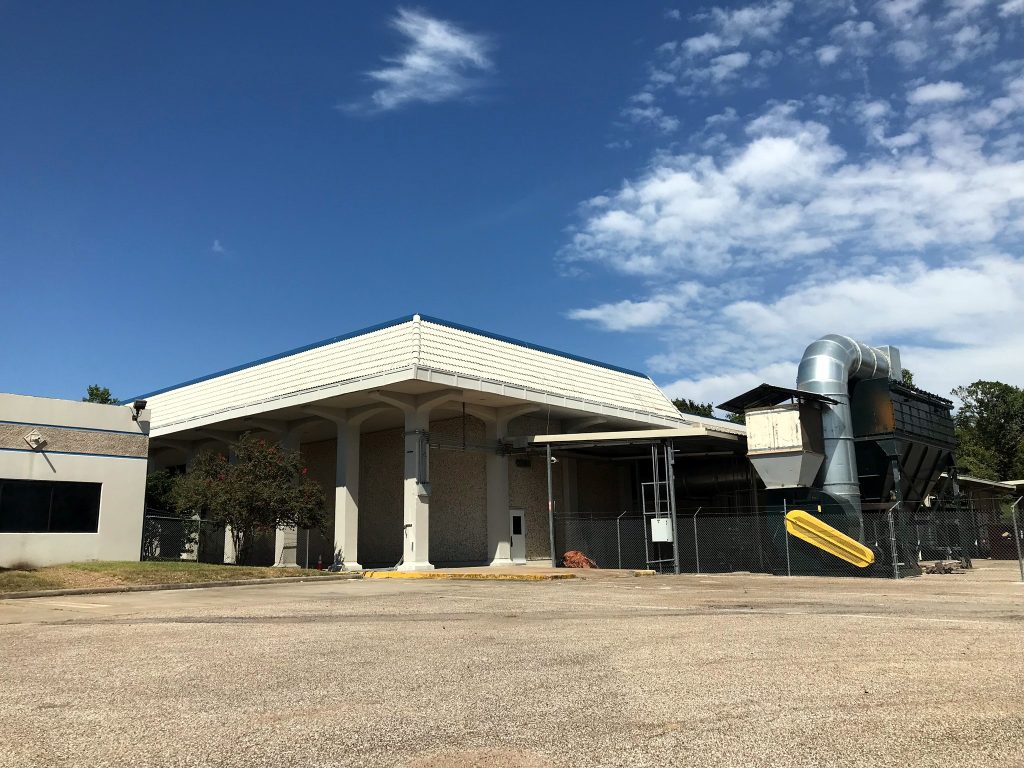 While funding was secured, and the spin off did occur, AppleTree faced multiple problems from the start. The biggest would be that they were basically a chunk of national grocery store, with the money, resources, and man power of a regional chain. Items like the Safeway's Distribution Center, were slated to remain open and operational under the new ownership. A quick exchange of corporate leaders would also point to a salary reduction.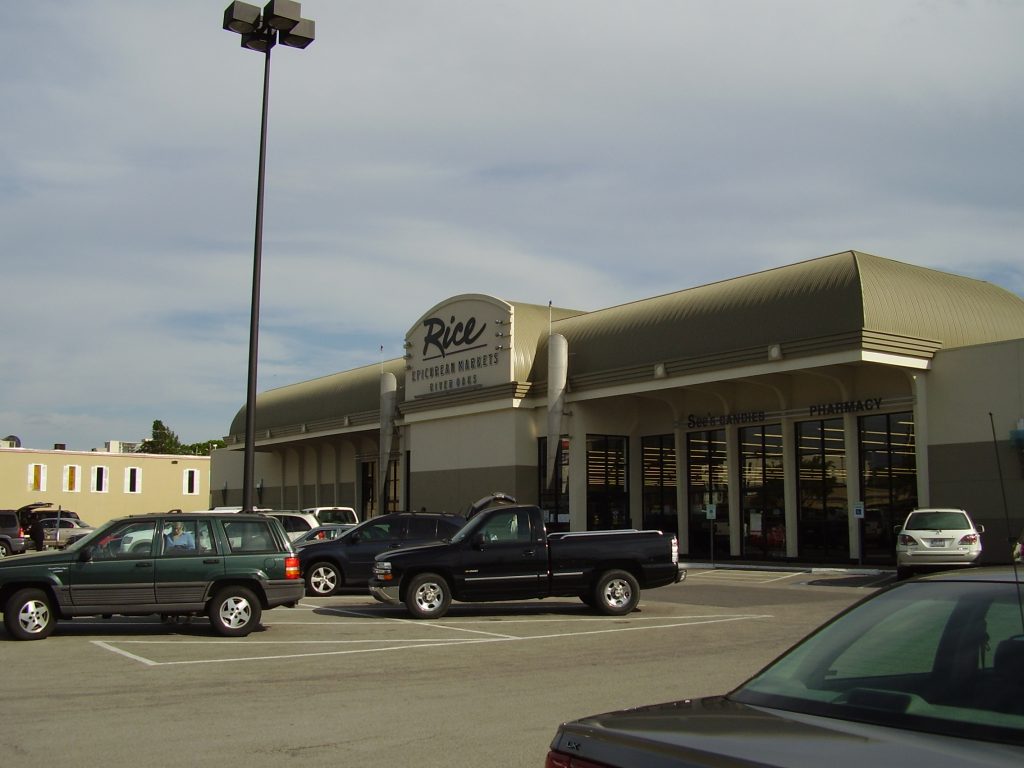 As memories of Safeway faded, AppleTree took a backseat in Houston's retail game. As part of their acquisition AppleTree was only required to purchase 8 locations. The rest were to be leased from Safeway, and during the acquisition could continue to operate as such. This lease agreement presented an issue in disallowing underperforming stores to be closed immediately. Many leases were sold to competitors and most locations were closed by 1994. Some facilities were sold directly by Safeway to the new guy in town, HEB Pantry Foods. This would include the massive distribution warehouse and plants which HEB still uses as their main base of operations for Houston.
| Address | Notes |
| --- | --- |
| 9325 Katy Fwy Houston, TX | Sold to Kroger, still operating |
| 13642 TX-249 Houston, TX | Sold to Kroger, now Family Thrift. Originaly W. Montgomery |
| 1990 Old Spanish Trail Houston, TX | Sold to Kroger, closed in 2017 later demoed |
| 2300 S Gessner Rd Houston, TX | First store to convert to AppleTree. Sold to Kroger, still operating |
| 239 W 20th St Houston, TX | Sold to Kroger, Still operating |
| 2409 Bay Area Blvd, Houston, TX | Sold to Kroger, now subdivided between Goodwill and a Gym |
| 1100 W Dallas St Conroe, TX | Sold to Kroger, now Palais Royal |
| 14900 Northwest Fwy Houston, TX | Sold to Kroger, now K1 Speed Indoor Go-Karts |
| 7068 FM 1960 Humble, TX | Sold to Kroger, now 24 Hour Fitness |
| 1938 W Gray St, Houston, TX | Sold to Kroger, still operating |
| 1352 W 43rd St Houston, TX | Sold to Kroger, still operating rebuilt at some point |
| 13811 Cypress North Houston Rd, Cypress, TX | Sold to Gerland's, now Food Town |
| 10902 Scarsdale Blvd Houston, TX | Sold to Gerland's, now Food Town |
| 9701 Spencer Hwy La Porte, TX | Sold to Gerland's, now Food Town |
| 1049 Eldridge Rd, Sugar Land, TX | Sold to Gerland's, now Church Originally 1109 |
| 7601 Westheimer Rd, Houston, TX | Sold to Gerland's, now Ross |
| 8710 Bellaire Blvd Houston, TX | Sold to Fiesta, still operating |
| 3803 Dunlavy St Houston, TX | Sold to Fiesta, now demolished |
| 7510 W Bellfort Blvd Houston, TX | Sold to Fiesta, still operating |
| 7061 Lawndale St Houston, TX | Sold to Fiesta, now subdivided 99 Cent Only Store and La Michocana |
| 3745 Westheimer Rd, Houston, TX | Sold to Rice, now a Walgreens |
| 2617 W Holcombe Blvd Houston, TX | Sold to Rice, now Total Wine & More |
| 2020 Fountain View Dr Houston, TX | Sold to Rice, still operating |
| 21155 Tomball Pkwy Houston, TX | Sold to Randall's, now a Stein Mart |
| 1805 Ella Blvd Houston, TX | Sold to Cox's Foodarama, still operating |
| 4614 NASA Road 1 Seabrook, TX | Sold to Big Chief Supermarkets, now Arlan's Market |
| 165 Oyster Creek Dr Lake Jackson, TX | Sold to Stanley Stores, now Arlan's Market |
| 4100 Fairmont Pkwy, Pasadena, TX | Sold to Super Warehouse Foods, now 99 Cents Only Store |
| 9371 Richmond Ave Houston, TX | Closed after 1996, Became World Food, now Ayva Event Center |
| 2601 11th St, Huntsville, TX | Huntsville now a Brookshire Bros. |
| 2028 N Main St Pearland, TX | Pearland No subdivided between Office Depot, and Big Lots |
| 8620 Stella Link Rd Houston, TX | The final location in Houston |
| 9510 N Houston Rosslyn Rd Houston, TX | Sold to Gerland's 1992 Now an industrial building |
| 5 Uvalde Rd Houston, TX | Sold to Gerland's 1992 Now a Food Town |
| 11006 Airline Dr Houston, TX | Sold to Fiesta 1992 Still Operating |