Whataburger operated locations in Colorado throughout the 1970s. They were under the supervision of a subsidiary "Whataburger of Colorado Inc." similar to the California locations. Which means they were likely also under the Western World Foods Inc Franchise. This idea is further supported by the building design, all locations in Colorado use a building style exclusive to Western Foods.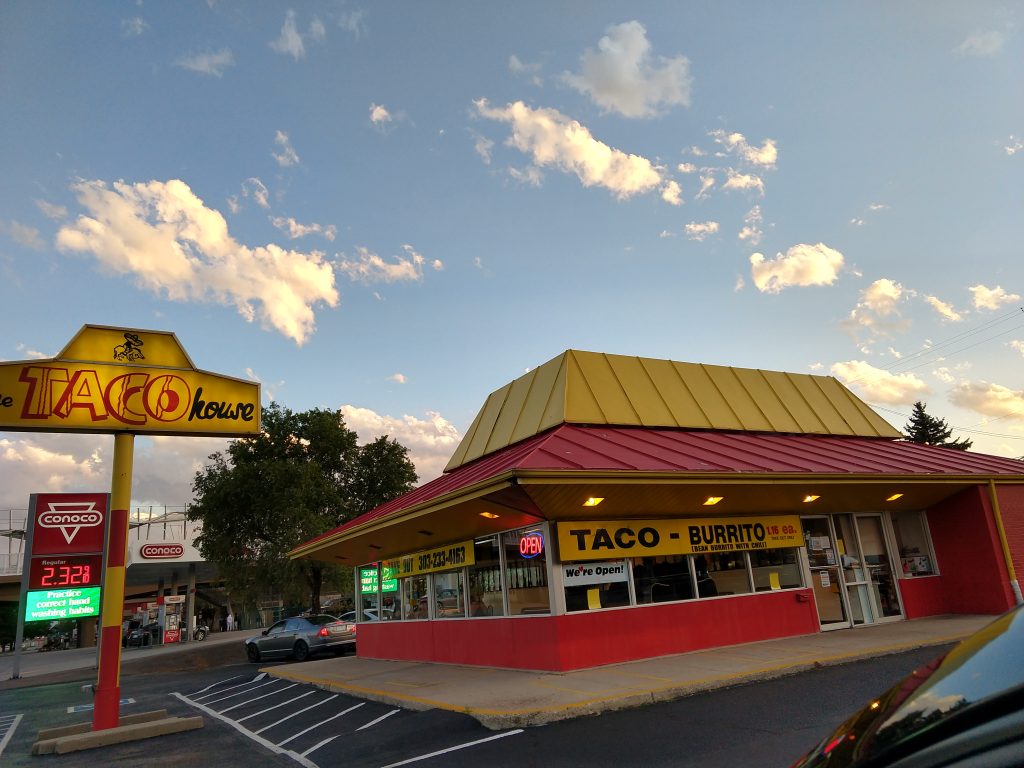 Whataburger's Colorado stint is just as difficult to research as their California operations. Very little information that was published about the subject is available online. Some educated guesses I can make include that there were probably more locations, but not many more. Next the franchise probably didn't extend outside of the Denver area. Finally the Colorado locations likely closed before their California counterparts, in the late 70s to early 80s.
I was able to find confirmation that Whataburger Denver's Softball team had an undefeated season in 1976 making it pretty far into the playoffs. So there's that.
| Address | Notes |
| --- | --- |
| 1335 Wadsworth Blvd, Lakewood, CO 80214 | Opened 1972 Now Taco House, exterior is unmodified including original sign |
| 1505 S Federal Blvd, Denver, CO 80219 | Demolished 2001 for Walgreens location confirmed via platting/maps |
| 523 Havana St, Aurora, CO 80010 | Now Little Panda mostly untouched |
| 7195 Federal Blvd, Westminster, CO 80030 | Still Open 1975 Now Taco River Remodeled with some aesthetic updates |