Randall's has a two-part history. The store's first incarnation began in the 1940s and ended as Piggly Wiggly by the 70s. The page is about the second incarnation, which began in 1966 and still operates.
From Existing, not Humble Beginnings
Randall's Food Markets is the name of a supermarket chain established in 1966 by three partners, Norman Frewin, R.C. Barclay, and Robert Onstead. These three gentlemen had previously worked for another establishment named Randall's. The first chain started as a single neighborhood grocer run by a man named A. P. Randall. His store would eventually be sold to Blocker Martin, Father-In-Law of Robert Onstead. Growing his single location into a small chain, Mr. Martin would offer a managerial job to his son-in-law, who initially had ambitions of entering Medical School. Mr. Martin would also extend job offers to Norman Frewin as director of meat sales for the company and a managerial position to Barclay. The first Randall's chain would continue to expand, and by 1962, Onstead would be promoted to director of the chain after the unexpected passing of his father-in-law. In 1964 the first chain merged with another company, Food Mart, which operated mostly in West Texas, but was slowly building a presence along the Gulf Coast. At first, the company would be left alone for the most part until the next year when Food Mart decided to sell out to another chain, Shop Rite. These new owners intended to begin converting all the different chains they had purchased to Piggly Wiggly locations and, before the end of 1965, were attempting the change in Houston. By February of 1966, the Piggly Wiggly brand had taken over, but Onstead and other prior management had been kept on. By this point, however, they were not allowed autonomy and had to stock the store according to Shop Rite. Watching months of declining sales by June of 1966, a plan was being formulated. Onstead, Frewin, and Barclay would resign from Shop Rite with the intent to open their own grocery chain.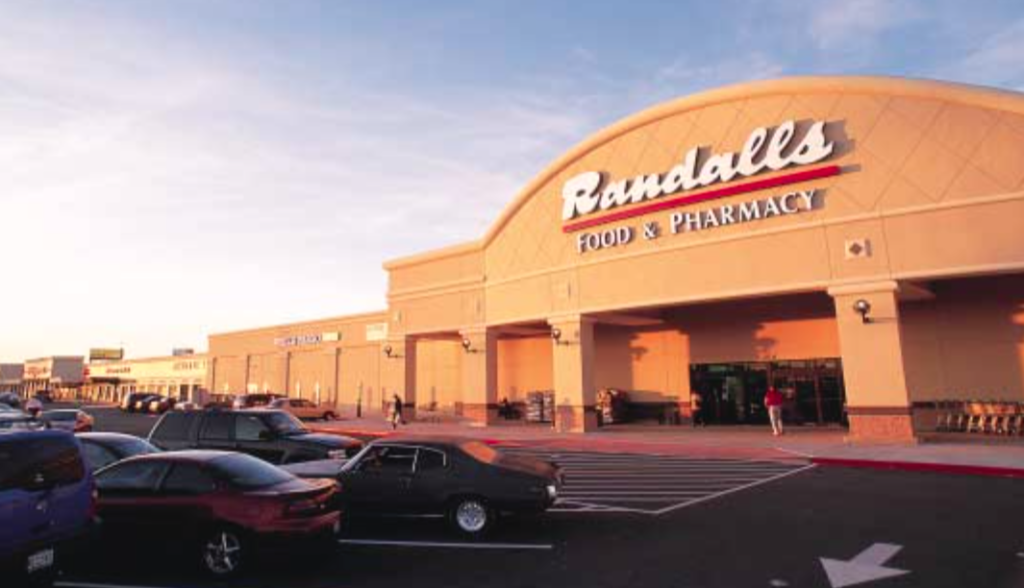 The first issue to solve was where to locate this new chain. Onstead was from a small town near Ennis, Barclay from an even smaller town near Lufkin, and Frewin was a Canadian. The first decision made was to "meet in the middle" between Barclay and Onstead in Tyler, Texas, where the trio went so far as to sign a contract to purchase property for a new supermarket. Here, the company would be free to use the Randall's name as Shop Rite had not acquired any chains in this part of Texas. While Tyler was the largest town in Northeast Texas, it was still a far cry from the opportunities of Houston. When leaving Piggly Wiggly, the trio felt that the company was on its last legs in the Houston market with the changes it had made. At the last minute, the group changed their mind about Tyler and decided to try and compete in Houston. This, of course, created the problem of what to call the new stores. The three believed that the Randall's name still held the value and reputation they had built prior to the merger and decided to risk using it. To help their case, Barcalay's first name was Randall, and Robert Onstead's middle name was Randle (spelling according to his birth certificate). On July 4, 1966, two brand new Randall's locations at 4615 Mangum & 5550 North Freeway opened their doors. The new ownership did not seem to widely advertise this grand opening, possibly to be cautious as Piggly Wiggly was still operating in the area. The two new stores would take over former Minimax locations and be supplied by Minimax's owner, Fleming Cos. however, they would elect not to advertise with the co-op. The two new locations would be quick hits in the developing Northwest part of town. However, the North Freeway location would also be a regular target for robberies, likely due to its freeway access providing a quick getaway. On the heels of two successful years, Randall's would take a significant step and build their first location from the ground up, something that had taken over seven years for the first iteration of the chain. This first new build store was at 11621 Katy Freeway. Its location likely represented a Westward push the original Randall's had attempted to pull off before their buyout. While coming closer to overlapping with even more of their old customer base, Randall's still did not tempt fate and kept a relatively low profile during the late 60s.
A Discount Grocer in a "1970s Boomtown"
By 1970, Randall's had opened a fourth store, another newly built location at 9448 Long Point. At this point, the quickly growing chain's largest and most comparable competitor would be Gerland's, operating in many of the same areas and essentially going after a similar customer base. To help differentiate themselves, their name was modified to Randall's Discount Food Markets in an attempt to help sell their value. A fifth and sixth store were both planned the same year, with the sixth location slated for an early 1971 opening. However, due to unknown difficulties, the fifth store would not open, and the sixth would be pushed back over a year. Thankfully though, almost as quickly as the trouble started, it was quashed, and the company was back up on its feet by the start of 1972. They started the new year by announcing a new location on the edge of Fort Bend County. This new store would also come with a new concept, located directly across the road from a popular Gerland location, focusing on luxuries. The purpose of stores in this area was to bring in shoppers from sparse suburbs of, at the time, rural Fort Bend County and help to establish themselves for the next steps of expansion as the population grew to the West. To make themselves stand out, Randall's would update much for their newest store. Rather than sell themselves on discounts alone, Randall's would strive to stock the highest quality meat and produce and provide outstanding service. Their new location would feature all the trappings of a modern chain supermarket and would throw in some extras like introducing Fried Chicken and other "take out" dishes from the deli. During this time, the last few Piggly Wiggly/Old Randall's stores were on their way, so 1972 also saw the new Randall's entry into advertising, albeit with a bunk backstory, of the trio "purchasing two existing Randall's locations." The Murphy Road Randall's would quickly be followed by the Cypress Station location.
By 1975 another store was in the works, this time in the Deauville Plaza on the North Freeway. This newest store would be the largest and was part of what was initially envisioned as a conjoined apartment and shopping center. This joint venture would lead to multiple developments between the Deauville Corp. and Randall's during the 1970s. By the late 70s, Randall's had outgrown its initial Mangum location and would move into the Deauville Shopping Center, on 290 at West 34th. Randall's would quickly see the benefit of having a hand in the shopping center to which they drove traffic. Although they would only stick with Deauville for a short time, possibly due to Deauville's issues with their malls, leaving Randall's to undertake their own property development. By 1978 following the trend of Houston-based companies moving West, Randall's purchased a 10-acre site at the planned Park Ten business center. At the time, Randall's wished to build a perishables distribution center and set aside future space for offices, with construction to begin within a month. However, the development of this plan would never begin, with Randall's eventually selling the land. The idea of a distribution center would not be dumped, and three years later, Randall's would purchase a 70-acre plot South of 290, East of Telge, for a future distribution center. In 1979, the exit of competitor Handy Andy allowed Randall's to pick up four "special" stores. When the San Antonio-based Handy Andy initially came to Houston, they were shooting for the sky by building massive, ornately detailed stores stocked with all sorts of specialty items. While competition outside of Houston had forced Handy Andy to downsize later locations and eventually leave Houston, their large-scale stores were always a good source of cash flow.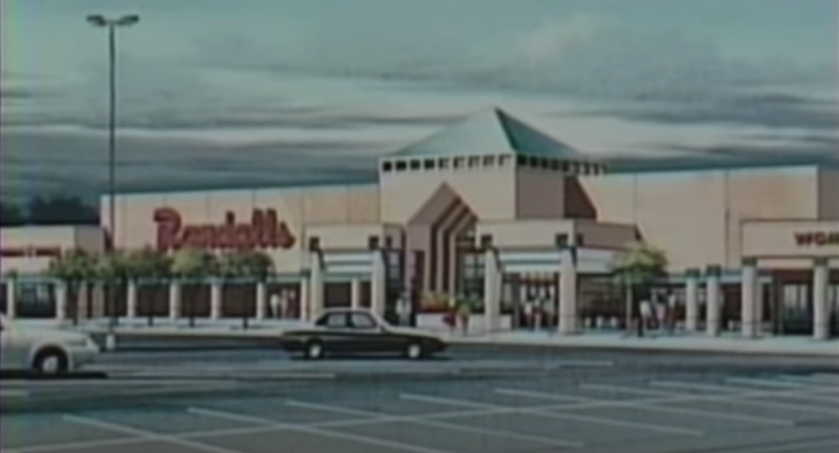 With these four new stores, Randall's now had a wide presence across town in multiple diverse neighborhoods. The changes Randalls made to the store largely reflected bringing them closer back to their original opening day glory as Handy Andy had maximized the floorspace for food, replaced higher-end goods with lower quality selections, and suspended maintenance to aid cash flow. The community response to the stores was tremendous, with all operating for over 30 years as Randalls, well outliving the Handy Andy chain, with three of the four sites still open as of 2022, representing the oldest surviving Randall's locations. With such an excellent reception, Randall's would begin to implement features of the Handy Andy locations into all of their new stores, the most popular being the "French Bakery," which was even implemented into existing stores. From 1980-1984 Randall's built 18 new supermarkets. These stores would start relatively blocky and uninspired, with only a few recognizable features like the bay windows for their restaurants. However, by about 1983, Randall's had finally started to develop a "design language" for their stores. These new designs were largely inspired by the acquired Handy Andy locations, taking many material choices and internal features and implementing them in new locations. While the interiors were still meant to feel homey and welcoming, the exteriors took on a much more grand look, closer to what a national chain would build rather than a local independent. Taking another trick out of the "national chains playbook," Randall's began to develop a property wing named Bohica Properties in charge of building shopping centers along with their stores. During this time, Randall's was able to build great relationships with pharmacy chains and, oddly, liquor stores, as the grocery chain did not sell alcohol. The early 80s were also a time of innovation inside of Randall's, as stores began to feature bank branches, some of which would open on Sunday. The earliest forms of "debit cards" were also accepted at these stores. While they were not an immediate success, Randall's planned to hang onto the technology until people adapted, just as they had with barcode scanners in the 70s. Randall's was praised by its customers for being very responsive to their customer's wants and desires. With the 1979 sell-out of Weingarten, Randall's was arguably the most influential independent grocer in Houston.
The 1980s Grocery Wars Take Hold
In the early 80s, the Houston grocery market was hot, to say the least. With the grocery wars split between multiple highly represented, national, and local chains all vying for the same customers. In 1983 Weingarten was forced to throw in the towel due to not being able to keep up with the competition. While many locations were up for sale, Randall's passed on them, satisfying their need for stores by building their own shopping centers. While this approach was attractive to Randall's as a landlord, it did leave them out of certain areas, most notably inside the loop. However, an opportunity Randall's could not pass up was a still operating Weingarten at 5586 Weslayan; the store had been an original tenant when the center was proposed as America's first indoor mall and was meant to be transferred to Safeway. However, due to lease issues, it could not. This led to Weingarten continuing to operate this location for a few months after the shutdown of the rest of the chain until the Randall's deal could be arranged. As a more up-scale store, the grocery wars were a tense time for Randall's, but by 1985 the company had lots to celebrate. They had debuted their Flagship Concept to success, prompting them to convert the recently acquired former Weingarten as the second Flagship store. By the end of the year, Randall's had overtaken Safeway for the second spot in Houston's grocery market share, only behind Kroger. This was an unexpected feat as Safeway had more than double the stores Randall's owned. During the exit of Weingartens from the market, Safeway had acquired the largest number of their remaining stores, but the customers had not come with them. Instead, Weingartens customers mostly chose to shop at places like Randall's, as many chose Weingarten to avoid Safeway in the first place. This same year Eagle Discount Supermarket announced they would leave the Houston market, and while their customer base did not widely overlap, the exit allowed Randall's to discontinue double coupons in a move that other major players would soon follow, helping to cool this era of the Houston grocery wars.
During this time, Randall's would end up acquiring more property than they could develop, which led to some proposed but unbuilt stores. With Randall's owning so much property around the city, they quickly became a driving force in the development of Houston. While the company was run as an equal partnership between the three founders, Robert Onstead cemented himself as the public face of the company by appearing in commercials. A seeming holdover from an older time in the grocery business, he was an affable and warm person who came off as strong-willed but respectful. Onstead used this personality to build connections for the company and himself. The community responded positively to the Onsteads, eventually becoming Chairman of Houston's BBB. During this time, Randall's became well-known as a charitable company. The grocery stores were often willing to be major sponsors for events that benefited the city and those living in it. Sometimes the Onsteads would also contribute their own money in similarly large sums. Around this time, Robert Onstead began a cordial relationship with his "Dallas counterpart," Jack Evans Sr. This man had helped to grow Tom Thumb Supermarkets and their parent company Cullum Cos. into a major retailing force. Beyond his business skills, Evans would even be elected as mayor of Dallas, a post that Houstonians sometimes suggested for Onstead. While he would not enter politics, Onstead would secure a seat on the Cullum Cos board, and Evans would, in exchange, gain a seat on the Randall's board. By 1987, Robert Onstead was the only remaining partner and sole head of the company after R.C. Barclay's retirement, with Norman Frewin quietly retiring five years prior. By this point, the three men had a combined total of over 100 years in Randall's through both iterations of the chain. As well, all three had sons up and coming in the company. Barclay, and Frewin's sons had both taken over in similar roles for their fathers but were actually closer in age to Robert Onstead than his son, Randall, who had also recently taken on an executive role. Despite the change in personnel, things looked as good as ever, with expansion once again taking center stage.

A late 80s commercial featuring Robert and Randall Onstead as co-spokesmen.
During the late 80s, Randall's would focus on expanding in a two-tiered approach. The chain would continue to expand into the further reaches of the Houston area, like Rosenberg and The Woodlands. While also working to increase their presence within the loop. At the time, Randall's store locations largely represented non-Flagship locations in suburban Houston and closely followed the development of Beltway 8 and Highway 6. The planned growth called for more Flagship stores in the Houston area and 'New Generation' locations on the outskirts of town. The New Generation stores were meant to present Randall's as being value conscious while still offering superior service compared to other chains. These stores would feature all the trappings of a regular Randall's Supermarket but would add in extra conveniences like a dry-cleaner, video store, and a Randall's-run restaurant. These new-generation stores would work on customer retention in areas where Randall's was not a known brand, like Galveston and Spring. Beyond their approach to superior customer service, a new touch, a "reward card," which would provide certain services like check cashing for free. While it didn't provide any discounts at the time of its introduction, it would pave the way for the Remarkable card's eventual debut. While Randall's would purchase two Jamail's locations (unrelated to the Houston chain) in the Woodlands, the rest of the new stores were in Randall's built centers. By the early 90s, Randall's began to reach their limits in locating within central Houston and would instead move its focus back to the suburbs, this time to newly developing neighborhoods. At this point, Randall's would build some of its largest stores ever, with some locations coming in at over 100k Square Feet. Randall's was undoubtedly on top of the grocery world during the early 90s.
Randall's & Tom Thumb Equal Opposites
Market analysts at the time seemed to think that Randall's would soon morph from a local grocer to a regional chain. The company had been making strides in building out into more rural areas, and some thought this would continue possibly beyond state lines. These stores helped to prove that in an area where customers were unfamiliar with Randall's, they were willing to shop based on the preceding reputation. During the early 90s, the weakness of AppleTree demonstrated the need for another grocer to take over the markets they often operated unopposed in, and industry speculation indicated that Randall's might be the right fit. However, in 1991 the unexpected death of R.C. Barclay shook the operation. While Barclay had retired a few years back, he was still a board member and an important "compass" to help guide Onstead. With Barclay gone and Frewin no longer serving on the board, Onstead had to think of what the future held for his company. While the chain was a strong independent, they were not yet quite ready to become a regional chain. One issue was that while Randall's had developed a distribution center, they still relied heavily on Flemming Cos., their original supplier, to stock these warehouses. The company also had no capability to distribute any great amount of perishable items. This led to a higher overhead cost compared with chains like H-E-B or Tom Thumb, who self-supplied their groceries. Randall's had attempted to increase their self-reliance by purchasing a second warehouse in 1984 from the bankruptcy fallout of the Schepps family's failed plans intending to start their own grocery chain. Even with these investments in their distribution centers, Randall's still suffered from a core problem in its leadership. At the end of the day, Robert Onstead was making almost every "executive" decision and a few more below that too. This created a problem where Onstead couldn't devote the time needed to run the various components of the store, establishing relationships with manufacturers being one of them. While many duties had been delegated, and Barclay and Frewin's sons both had their own autonomy, many often sought out Robert for his advice before making the decision. Onstead would later describe it as having people "go ask dad for advice." To help alleviate this problem and grow their self-reliance and presence across the state, Randall's made the decision to merge with Cullum Cos., the owners of Tom Thumb, among other concepts.

Randall Onstead giving a tour of a New Generation store in a promo VHS mailed out to new markets
Cullum Companies was founded as a way for Bob Cullum, a wholesale grocer, to consolidate his operations. He had to do so after Cullum was forced to take over six supermarkets he had invested in after the bankrupt operator fled the country. Changing the name to Tom Thumb, the stores reopened and nearly went under again until, in a strange stroke of luck, a car crashed straight into the entrance of one location. The next day, Cullum took out a full-page ad in the paper with a photo of the crashed car, with the Tom Thumb sign proudly above, and captioned it, "We know you're excited but WALK, please do not drive into your nearest Tom Thumb." In an early "viral marketing" success, the incident generated business for the new company, helping to launch them into success. Over the years, Cullum Cos. would acquire many different grocers, some in the DFW area were converted to Tom Thumb stores, and others would later be sold off. They would also acquire DFW pharmacy Page Drugs and begin implementing them into Tom Thumb stores. The company would also expand out of state, purchasing the Hinky Dinky chain in the Midwest, and Pantry Supermarkets in California, using profits from these stores to fuel massive expansions of Tom Thumb at home. Within a few years of Onstead joining their board, Cullum had sold off their out-of-state holdings, while it wasn't apparent at the time, later talks would reveal that these were in preparation for a merger with Randall's. Cullum's final external commitment was to supply Wal-Mart's new Hypermart USA stores with groceries, along with an insight into grocery logistics. While a very profitable venture for Cullum, they would end their involvement in 1989 when Wal-Mart bought out Cullum's share in favor of self-supplying their Supercenters. In 1992, finally free from all outside ties, Randall's and Cullum Cos. merged. Upon the merger, all freestanding Page Drugstores would immediately be sold to Eckerd, with combination drugstores-supermarkets removing the Page branding. With only Tom Thumb and a hand full of high-end "Simon David" locations left, Cullum Cos. would simply be renamed Tom Thumb.
The AppleTrees in Austin Go Rotten
The goal of the merger was not to combine Randall's and Tom Thumb, at least not at that point. Onstead being from the Dallas area, knew that the city would not take kindly to Houstonian ownership, so he planned to keep Tom Thumb intact and allow Evans to continue running the chain. The merger was agreed upon by Evans and Onstead as a way to build up both of their companies. Tom Thumb was an extremely strong player in DFW, with an even closer hold on Kroger than Randall's in Houston. However, the company was strapped with debt, much of which dated back to acquiring ex-Safeway stores. While this increased store count helped boost Tom Thumb's market share, Kroger had begun to respond in the 90s by building newer, larger locations, with Tom Thumb mostly unable to keep up. In Houston, Randall's was doing about as well as they could without switching to self-distribution. The two chains would provide each other with mutual aid, where Randall's would help pay down debt, and Tom Thumb would help shift to independent distribution. To help pay down the debt, Randall's would, for the first time in 13 years, pause building new stores. The amount of debt taken on during the merger allowed banks to include provisions in their loans that prevented Randall's from building or even remodeling stores until set amounts were paid off. Both chains would begin to build new stores in 1993; however, with money now split, Randall's growth in Houston was somewhat limited, with an "in the middle" location opening in Lufkin that year. As new competition like Food Lion began to pop up in Houston, Randall's focused in 1994 on strengthening their Houston locations. However, before they could start building, Randall's was secretly approached by AppleTree about the possibility of purchasing their entire company. At this time, the chain had around 30 stores and the infrastructure to support about 50, mostly split between Houston and Austin. While Randall's would reject the offer to buy the company, they did pick up 15 stores, 12 in the Austin area and 3 in Houston. The idea behind this purchase was that Randall's could use these stores to help "bridge the gap" between themselves and Tom Thumb, who already had a few stores in Austin. While still far from the regional chain analysts had pictured a few years back, it was certainly a step closer. In early 1994 the AppleTree and Austin Tom Thumb stores would close and then reopen a few days later with no real remodels as "Randall's." While the company had banked on "food hip" Austin buying into the Randall's reputation and hype, the change was met with a negative response.
Lots of thought had been put into which brand to bring to Austin. While Tom Thumb already had a presence, the success of Randall's in places like Lufkin helped to prove that the reputation proceeded the chain. The reception in Austin was so terrible that Randall's hired a prominent Austin newspaper columnist to figure out why Austinites were rejecting what was supposed to be the hottest new grocery store in town. They allowed her to mull about in the stores and prompt customers about what they did and did not like. Supposedly some customers became hysterically overcome as if almost describing the death of a loved one with the transition from Tom Thumb to Randall's. One of the most obvious issues was a lack of investment in the stores by Randall's. They continued to resemble their AppleTree and Tom Thumb counterparts in appearance and operation. The stores were regarded as cramped and dirty, mostly only being given a signage update. An even larger issue was a switch in suppliers. While Randall's had intended to self-supply these stores, their merger with Tom Thumb was far from complete, with the two companies still operating almost completely separately in 1994. In the switch from Tom Thumb to Randall's, Flemming Cos. private labels began to replace the President's Choice brand that Tom Thumb had licensed from Canadian Supermarket Loblaw's since the late 80s. While this complaint would be easy enough to fix, restocking the items, the issues with the stores would present further trouble. As ex-Safeway stores, these locations carried huge debt loads with them that Randall's had to pay down. Again, Randall's would be prevented from expanding or remodeling until these initial debts were paid down. To help alleviate money issues and speed up the merger, in 1994, Tom Thumb's corporate offices were dissolved, with executive duties being moved to Randall's. From this point, Randall's pace of expansion would drop dramatically. Stores already planned in 1994 would still open; however, from 1995-1996, only one new Randall's would open. The once profitable Tom Thumb stores were seeing a drop in traffic due to the perceived "zombification" of their Tom Thumb. In an unexpected move in 1996, Robert Onstead stepped down as CEO of Randall's and move to Dallas to oversee Tom Thumb. One of the biggest rumors was the constant speculation that Randall's was planning to sell off the Tom Thumb stores to a competitor like HEB, and Onstead wished to quash this by moving to Dallas and directly managing the chain.

A commercial likely unseen by most Houstonians, a special promotion for Randall's as the low-price leader of Lufkin
A Buyout to Help Save the Merger
When Tom Thumb merged with Randall's, Onstead and Evan's both agreed that the Randall's type of management, while effective, would not suit the larger regional chain they wanted to grow. Tom Thumb used a very delegated style of management where different people were responsible for different decisions. While both wanted to move to the Tom Thumb style of management, the delayed merger prevented this. When Onstead finally arrived in Dallas, he once again took to promoting the top-down style management program he had used in Houston. With Randall's trying feverishly to pay down its debt and finally merge with Tom Thumb, a worst-case scenario was beginning to brew. Two different grocers were about to undertake massive expansions Kroger was rolling out its new "Signature" locations in both Houston and DFW. Also locally, H-E-B, who had been in Houston since the early 90s with their Pantry Foods stores, began to formulate their move into full-line supermarkets. Randall Onstead, now at the helm as CEO, knew that he had to prepare for an onslaught. Needing capital to build stores more than anything else, the Onstead family, who were the controlling shareholders in the company, began to formulate a plan. Randall's would sell themselves to investment firm Kohlberg Kravis Roberts. KKR would pay $225 Million for Randall's and leave the Onsteads mostly in charge of the chain, retaining some financial oversight. KKR was no stranger to grocery stores. They had led the white-knight bid that saved Safeway and, in turn, created AppleTree. Also, in the years between, KKR continued investing in grocery stores and found that they were almost always able to have a positive return.
When selecting KKR, Onstead had said he still wanted to be in control of the decisions made by Randall's Both Robert Onstead and his son Randall were strong-willed leaders. According to those around them, with the amount of experience the family had in the grocery industry, it was somewhat insulting for them to have to take orders from those at KKR, who seemed to only care about the bottom line. In this case, KKR obliged and would simply set financial goals and simply ask Randall's to achieve them. They would offer advice on how to meet these goals but not force their hand. Onstead would first use the money to pay down about $100 Million of existing debt, mostly left from the Tom Thumb buyout. The remainder of the money would be used to achieve one of Onstead's earliest sought goals, finally becoming self-supplying. While the goal had been set years ago, the opportunity came at a time when Randall's was still bound by a contract to Fleming. After multiple other chains had already filed suit against Fleming Cos. for overcharging, Randall's would become the next. While it was clear that Fleming Cos. was likely overcharging all of their customers, Randall's lawsuit seemed to be more focused on ending the contract with Fleming than recovering lost money. Ultimately Randall's would get their wish by breaking from the Fleming contract and starting to supply their own groceries thanks to old Cullum Cos. connections. Around this time, Randall's would also adopt the President's Choice brand as an option in their Houston stores after the positive response in Austin. Everything looked up for Randall's, except for their finances; within a month of the buyout, KKR's financial constraints would begin to take a stronger hold. In August 1997, Randall's cut about 10% of its corporate positions and began closing stores. By the end of the year, Randall's had shuttered six of its weaker locations. Specifically, the three behemoth 100k sqft+ stores, along with a couple of underperforming former AppleTree locations. Both of these events, a layoff and mass closing, had never occurred before in Randall's history and were a bit shocking to the company and the city. While positions had been trimmed and stores closed as needed in the past, this scale was a new level. However, these sacrifices helped meet critical financial goals set by KKR, which allowed the chain to keep its independence. It was around this time that things for another KKR-owned grocery store, Bruno's were beginning to deteriorate. Kohlberg Kravis Roberts had purchased Bruno's, a family-owned chain out of Alabama. The takeover occurred in 1995 and was similar to the Randall's deal. The company was stable for the most part. It was just cash-strapped, a problem that KKR felt they could solve. However, poor management on the Bruno's end and loose reins given by KKR led to the company going bankrupt by 1998. This eye-opening experience would cause the investment firm to tighten the leash on its remaining grocery investments.
In early 1998, Robert Onstead remarked in an interview about how KKR provided "lots more cash and little meddling." Updates at the company included a multi-million dollar expansion to their main distribution center to help completely end their relationship with Fleming and remodel taking place at many stores, which also expanded the Flagship concept to a few other locations. While things looked good directly ahead, there was a disaster brewing on the horizon, and it seemed that the Onsteads knew it, as Robert would announce his upcoming retirement during the same interview. The disaster about to unfold in Houston was two-fold. One, during their DFW-focused years, Randall's had only managed to build 5 new locations in Houston. While new stores were on the drawing board, most of Randall's cash flow was going toward debt payments and the distribution center. During this building gap, Kroger would construct 20 stores a rebuild a few more. A large number of the stores built, including all rebuilt locations, would be the newly debuted Kroger Signature concept. Meant to provide even more services than Randall's Flagship was able to, Kroger Signature featured almost outlandish ideas like daycare services and fast food restaurants within their stores in addition to dry cleaners, video stores, and everything else Randall's had. While Kroger's expansion was worrying, a more troubling issue was H-E-B's pending expansion into the Houston area. While their HEB Pantry Food stores had existed in Houston for some time now, the cheap small-scale locations provided a relatively slim selection and services. However, these new stores were planned as full-size supermarkets meant to take on Kroger Signature and Randall's Flagship stores. While Randall's was still competitive in their "Pantry selections," their meat and produce were decidedly more expensive than their competition's. Randall's had always been a bit more expensive than the discount grocers, but HEB provided a serious threat.
A Merger to Help Save the Buy-out gets Safeway involved
In 1999 changes abounded at Randall's; in March, the main portion of their new distribution center would finally open, with expected completion in June of that year. With this crucial piece of the puzzle, it seemed Randall's would be able to self-supply their stores, hopefully bringing down costs and driving up profits. In the background, Randall's had quietly continued to close more locations trimming back six more stores in 1999, one of which would be sold to and reopened by Kroger! These deals had helped to again increase the bottom line of the company but didn't provide enough cash to finance the expansion Randall's needed. KKR was beginning to see Randall's as a money pit and wanted to attempt to get their investment back. In July 1999, Randall's agreed to sell themselves to Safeway in what was termed a "merger." While Randall's would remain somewhat intact, it would no longer be operated as a separate chain but rather the Texas Division of Safeway. This new setup would take the Onsteads, who at the time held less than 25% of Randall's shares, completely out of the picture, except for Randall, who would become Texas Division President of Safeway. Part of the deal would include Safeway's agreement to help pay down about $375 Million in debt the chain had built up. The Onsteads said they had handpicked Safeway as a merger partner as they felt Safeway had the best interest of Randall's at heart however, KKR likely influenced this decision. In 1997, the company had arranged a similar merger between Safeway and Von's, who had acquired the Southern California Division of Safeway. In some ways, it almost felt intentional that Safeway was attempting to reacquire lost divisions by purchasing Randall's and Tom Thumb. At this point, some began to speculate that Safeway's real interest was not the Randall's stores but rather Tom Thumb, where the chain held a strong second and, H-E-B was showing little interest. However, due to the complex relationship of the company, there would likely be no way that the Onsteads would allow Tom Thumb to be split off without a fight. Finding it easier to buy them out simply, Safeway did just that.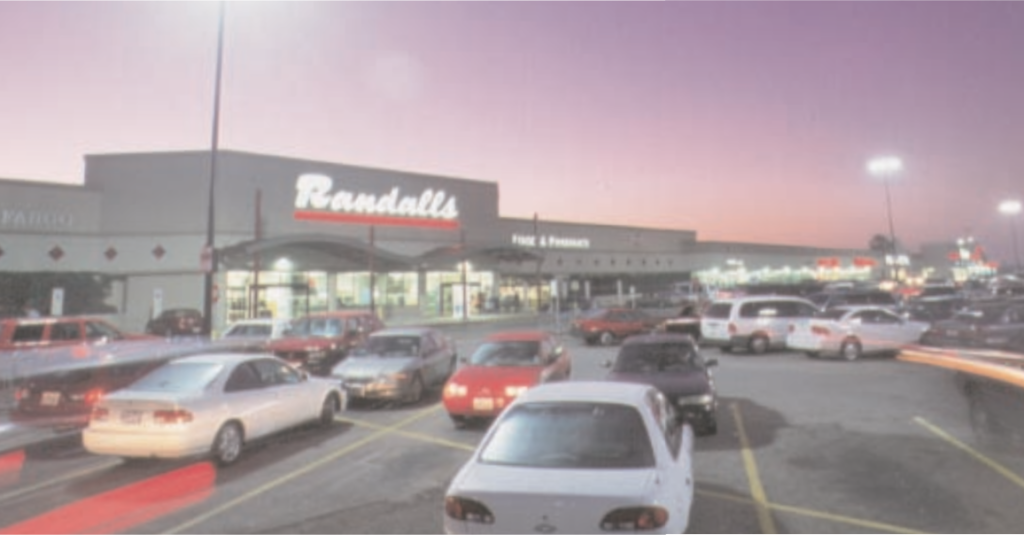 Once the Onsteads were no longer in control of the Randall's chain, Randall Onstead departed Safeway as division President. Onstead cited his retirement as being based on wanting to leave retail, which he claimed he had grown tired of. With Safeway now fully in control, they first used $75 Million in Randall's savings to help pay down the AppleTree debt, which Safeway had, in a way, helped to generate over ten years prior. During the early transfer to Safeway, one of the notable changes to occur were supply lines. While Randall's had eventually achieved their self-supplied goal, it would switch over to Safeway supply lines in stores by February of 2000. Discontinuing President's Choice and Remarkable brands for Safeway Select products. Customers also lamented the fact that the quality of meat and produce change. While the quality of vegetables didn't dramatically drop, it became largely inconsistent in a store that was otherwise known for impeccable vegetables. The chain also changed meat suppliers, which largely upset Houstonians. The product changes would also result in new prices, which again upset customers. Even though grocery analysts agreed that there was no real overall change in costs, Randall's new prices were interpreted as a rise by customers. These changes would begin to send shoppers to other chains. Those looking for cheap groceries adopted H-E-B, and those looking for better consistency mostly went to Kroger. However, Randall's still had a customer base, and realizing their strongest areas had fewer competitors, they set their eyes on the part of town with almost no competition at the time, Midtown. While the center of Houston once had a grocery presence, it was largely shuttered after the end of Weingarten. While not truly located downtown, Randall's Midtown store is still the closest full-line Supermarket to downtown. Only months after the Midtown announcement, H-E-B publically announced plans to expand their full line of stores into Houston, with 9 locations to open within the next year. While HEB still had a bit of market share to catch up to against Randall's, the Chronicle predicted that these new stores would help to speed up the chase.
In early February 2001, a news article was published touching on the state of groceries in Houston. It had been a turbulent previous ten years and a wild twenty. While all the majors were building new stores, Randall's was noticeably trimmed in their building. Only three stores were under construction at the start of the year, with the Midtown location still undergoing planning. Randall's would instead put emphasis on remodeling existing stores by adding "false" Flagship stores, meaning they would give the location a new sign and slightly expand the product selection, but that was about it. The thought was to try and keep up to Kroger's massive Signature expansion, but in hindsight, it only served to muddle the meaning of Flagship. While Randall's should have been focused solely on constructing new stores, they were also attempting to gain E-Commerce market share in Houston. Grocery delivery was not a new concept, nor was online grocery delivery, which Randall's had been helping to pilot since 1997. After Safeway's takeover, Peapod, their original grocery delivery service, was dumped for a Safeway-owned company named Grocery Works. Rather than pulling the groceries from Randall's stores, Safeway decided to instead invest in a new e-commerce distribution center, meaning even less money was available for Randall's. In 2001 only three new stores would open, and it now seemed that its future might lie in the success of the online grocery pilot. Unfortunately for Randall's, only a year after debuting, Safeway pulled the plug on Grocery works, selling the company to British supermarket chain Tesco who would cut their losses in Houston. With the pilot over, work on new stores would begin again, with Randall's building multiple new locations. Four new stores would be immediately put on the docket for 2002, including the now long-awaited Midtown location. However, without the Onsteads at the helm, the chain was somewhat directionless. In January 2002, Randall's had another corporate layoff, and while Safeway refused to reveal how many positions had been cut, this move essentially reduced Randall's from the head of a regional division to just another set of stores. It seemed that by this point that Safeway wanted to get rid of Randall's. Rumors swirled as to the fate of the stores, from the idea of the chain dropping the Randall's name in favor of Safeway instead to the outright sale of the Houston division to H-E-B. While the sale rumor was likely exaggerated, the name change came close to occurring, with Safeway mostly opting out to avoid the embarrassment of exiting Houston twice if they failed again.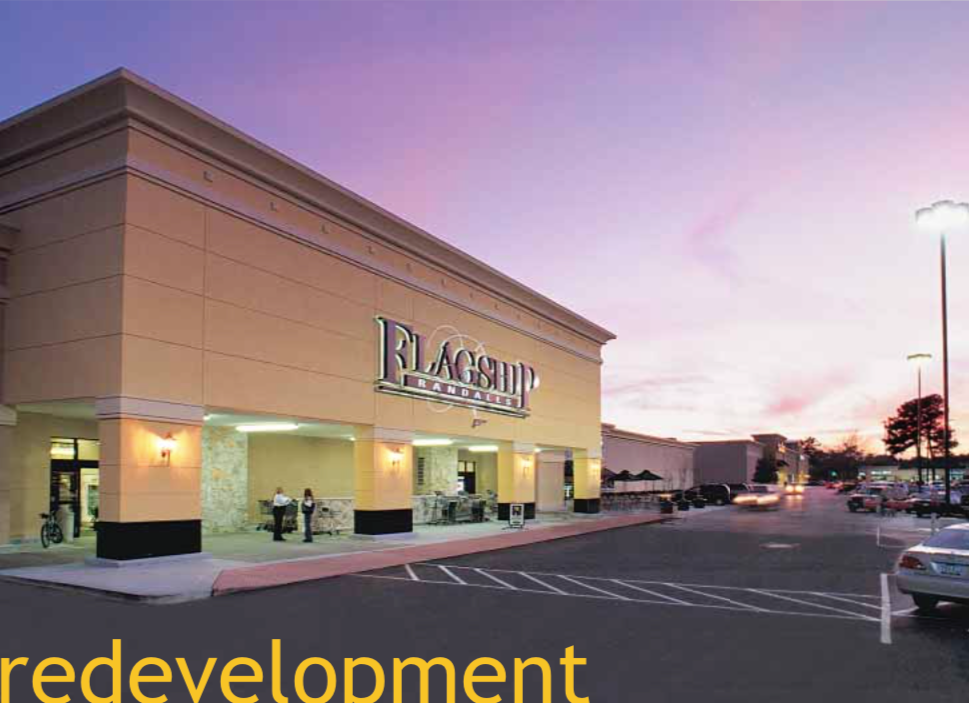 In early 2002, the final "last gasp" of Safeway's attempt at running Randall's involved purchasing six Houston area Albertson's locations. The locations picked up were all high-earners, and most continue to operate as of 2022. These plans seemed to have been arranged just as the last of Randall's real corporate office was leaving as such only five of the six former Albertsons would reopen. One location was sold to Kroger, supposedly because it required repairs that Randall's could no longer do on their own, and Safeway was unwilling to approve. The rest of these stores would be quickly converted into Randall's with little in the way of change. Also noteworthy is that in 2002, Randall Onstead would return to the world of retail as CEO of Garden Ridge, presumably no longer tired of retail. Onstead would not last long at Garden Ridge, just over a year, before being hired back by Safeway to run the Dominick's chain in Chicago, which they had purchased around the same time as Randall's. Going forward, Randall's would be maintained as a separate division from Tom Thumb and continue to be secretly marketed to other grocers for possible expansion into Houston. However, without investment, Randall's would continue to "circle the drain." While stores would receive updates such as Lifestyle remodels and fuel stations, it wasn't enough. What the chain needed most were new locations, and Safeway was unwilling to build them. Instead, by the end of 2005, Randall's would shutter 15 of their 51 Houston area locations. Included in the cuts were also 10 Tom Thumb stores and 1 Austin area Randalls. The drastic cuts would highly limit Randall's presence around town, causing their market share to drop rapidly. Over the next ten years or so, Safeway would have a rather hands-off approach to Randall's, whether it was for the better or worse. Stores began to close unexpectedly, often times after things like a flood or other damage, a location would not reopen. There were still pockets where the chain did well, but the stores suffered from maintenance issues and an ever-shrinking customer base. In 2010, the original Handy Andy building at Westheimer and Wilcrest would be torn down and rebuilt by Randall's, representing the first new Randall's since 2002. While the new store was a nice gesture, it was far from genuine and likely pushed for by the shopping center. In 2013, another Handy Andy-Randall's would close this one at Woodway and Voss. This time, however, it would not reopen, being replaced by Whole Foods. In 2014, another Randall's, this one in the former Westchase Mall, would also close for a Whole Foods.
Albertson's buys Safeway, the last gasp of Randall's
In 2015, Randall's would get a short reprieve from the closures, thanks to Albertson's purchasing Safeway, and the ensuing merger, which would not be completed until 2017. During this time, Safeway as a company would be dissolved, which put the Randall's and Tom Thumb stores into Albertson's Southern Division. This was the same division that Albertson's had operated in Houston, and other areas, before their 2002 exit. Just as soon as the merger entered its final stages, the cuts began again. The first store shuttered in 2017 would be the South Mason location in Katy. At this point, Randall's still had over 30 stores in the Houston area. However, Albertson's next move would prove that huge changes were in store. Albertsons would close Randall's only remaining distribution center and dissolve their corporate offices. All functions for Randall's and Tom Thumb would be transferred to Albertson's Distribution Center and Offices in Dallas. During this time, Albertson's would seal the fate of the Houston division by making an investment in Texas-based Hispanic grocer El Rancho. Locations best suited to be leased out were scouted, and throughout 2018, Randall's would close a total of seven locations. Some of these stores would be leased to El Rancho, who would also start carrying Albertson's brands but otherwise bear little resemblance to their former tenant. In 2020, Randall's would again announce plans for another "mass closure," this time, five stores throughout the Houston area were shut. Most recently, in 2022, the final Randall's in Sugar Land also closed. This most recent wave of closures is slightly different as Albertson's is not actively looking for new tenants, with many locations simply sitting vacant. The future of Randall's is quite bleak at this point, with about 15 Houston area stores still operating. It's possible an independent could acquire the operations, but Houston's independents don't tend to operate full-line stores. It's unlikely an outside chain will purchase the remaining stores as a whole to enter Houston. However, an existing competitor may try to salvage what's left of a once-great grocery chain. We will simply have to wait and see what fate the future holds for Your Remarkable Store.
Location List
| Store No | Address | Notes |
| --- | --- | --- |
| 1 | 4615 Mangum Rd, Houston, TX 77092 | 1966-1977 Still standing as Charter School, Had previously been a Super-Valu/Gerlands, Sold to an independent |
| 1 | 11071 Northwest Fwy, Houston, TX 77092 | 1977-2001, Safeway No: 1001, Located in Deauville Plaza SW Corner of 34th and 290 |
| 2 | 5550 North Fwy, Houston, TX 77076 | 1966-1983 Built as Minimax, Sold back to Minimax, Later Pic 'n Save, Now 99 Cent Only Store |
| 3 | 11621 Katy Fwy, Houston, TX 77079 | 1968-1997 Later Lukas Liquor Store, Now Subdivided |
| 4 | 9448 Long Point Rd, Houston, TX 77055 | 1970-1987 Later Flagship Floral/Design Center |
| 5 | ??? | Planned but unbuilt store from around 1970 |
| 6 | 235 Farm to Market 1960 Rd W, Houston, TX 77090 | 1972-1987 Planned for 1971 delayed over a year, Later Sunniland and Louis Shanks |
| 7 | 11815 Wilcrest Dr, Houston, TX 77031 | 1972-1983 Opened Prior to #7, Subdivided Mostly Office Depot, Originally FM 1092 |
| 8 | 10902 North Fwy, Houston, TX 77037 | 1975-2000 Deauville Square |
| 9 | 10960 Westheimer Rd, Houston, TX 77042 | 1977-1989 Relocated to replace Weingarten's in Westchase Mall |
| 10 | 17410 Northwest Fwy, Houston, TX 77041 | 1979-1986, Originally Hempstead Highway |
| 11 | 14610 Memorial Dr, Houston, TX 77079 | 1979-Present Former Handy Andy, Still Open |
| 12 | 5219 Farm to Market 1960 Rd W, Houston, TX 77069 | 1979-Present Former Handy Andy, Still Open |
| 13 | 1407 S Voss Rd, Houston, TX 77057 | 1979-2012 Former Handy Andy, Demolished for Whole Foods |
| 14 | 9660 Westheimer Rd, Houston, TX 77063 | 1979-Present Former Handy Andy, Rebuilt in 2011 |
| 15 | 6806 S Texas 6, Houston, TX 77083 | 1980-2005 Subdivided, Harbor Freight and Dd's |
| 16 | 122 Farm to Market 1960 E Bypass, Humble, TX 77338 | 1980-1993 Subdivided, Chuck E. Cheese, and Office Depot |
| 17 | 1414 N Loop 336 W, Conroe, TX 77304 | 1981-2002 |
| 18 | 10828 Beechnut St, Houston, TX 77072 | 1981-1995 Later Viet Hoa |
| 19 | 7098 Bissonnet St, Houston, TX 77074 | 1982-2005, Fuel Center |
| 20 | 7055 Hwy 6 N, Houston, TX 77095 | 1982-2012, Mostly Sprouts |
| 21 | 3346 S Texas 6, Sugar Land, TX 77478 | 1982-2022 |
| 22 | 11711 W Bellfort St, Stafford, TX 77477 | 1983-2018 El Rancho |
| 23 | 8787 W Bellfort St, Houston, TX 77031 | 1983-2002 |
| 24 | 1603 Cartwright Rd, Missouri City, TX 77489 | 1983-2000 Foodarama |
| 25 | 13350 Jones Rd, Houston, TX 77070 | 1983-2005 |
| 26 | 16616 Champion Forest Dr, Spring, TX 77379 | 1983-2012 |
| 27 | 905 Mason Rd, Katy, TX 77450 | 1984-1999 |
| 28 | 19734 Saums Rd, Houston, TX 77084 | 1984-2000 |
| 29 | 11021 Fuqua St, Houston, TX 77089 | 1984-2005 |
| 30 | 570 El Dorado Blvd, Webster, TX 77598 | 1984-2005 |
| 31 | 2931 Central City Blvd, Galveston, TX 77551 | 1984-Present Still Open |
| 32 | 4802 Fairmont Pkwy, Pasadena, TX 77505 | 1985-2005 |
| 33 | 5586 Weslayan St, Houston, TX 77005 | 1984-Present Former Weingarten, Still Open |
| 34 | 7320 Antoine Dr, Houston, TX 77088 | 1985-2005 Foodarama |
| 35 | 9503 Jones Rd, Houston, TX 77065 | 1985-2010 HEB |
| 36 | 4880 Louetta Rd, Spring, TX 77388 | 1986-2005 |
| 37 | 536 Sawdust Rd, Spring, TX 77380 | 1986-2002 Replaced by #2617 |
| 38 | 23824 US-59, Kingwood, TX 77339 | 1986-2001 |
| 39 | 1302 Blalock Rd, Houston, TX 77055 | 1987-2005 H Mart |
| 40 | 17519 North Fwy, Houston, TX 77090 | 1986-1997 |
| 41 | 4800 W Bellfort St, Houston, TX 77035 | 1987-Present Still Open |
| 42 | 5101 Avenue H, Rosenberg, TX 77471 | 1987-1999 Sold to Kroger who reopened, Later to Fiesta who never reopened |
| 43 | 3501 Garth Rd, Baytown, TX 77521 | 1987-2002 |
| 44 | 11395 Veterans Memorial Dr, Houston, TX 77067 | 1987-1997 |
| 45 | 2232 Buckthorne Pl, The Woodlands, TX 77380 | 1987-1988 Originally Jamail's IGA (Unrelated to Houston Store) |
| 46 | 4775 W Panther Creek Dr , The Woodlands, TX 77381 | 1987-1993 Originally Jamail's IGA, Rebuilt in the same shopping center |
| 47 | 11041 Westheimer Rd, Houston, TX 77042 | 1988-2014 Former Weingarten sold to Safeway, not converted to AppleTree, Now Whole Foods |
| 48 | 2075 Westheimer Rd, Houston, TX 77098 | 1989-2019 Now Target, Sometimes listed as 2975 Westheimer |
| 49 | 3126 FM 528 Rd, Webster, TX 77598 | 1989-2005 Subdivided, Specs still mostly intact |
| 50 | 14705 Woodforest Blvd, Houston, TX 77015 | 1990-1999 Galena Park ISD |
| 51 | 2951 Marina Bay Dr, League City, TX 77573 | 1991-Present Still Open |
| 52 | 1838 East Sam Houston Pkwy S, Pasadena, TX 77503 | 1991-1997 Closed after KKR buyout, Sold to Albertsons, Now Pasadena ISD Campus |
| 53 | 615 University Dr E, College Station, TX 77840 | 1991-1997 Closed after KKR buyout, Sold to Albertsons, Sold to HEB who then vacated |
| 54 | 4775 W Panther Creek Dr, The Woodlands, TX 77381 | 1993-2018 Replaced #46 |
| 55 | 9805 Farm to Market 1960 Bypass, Humble, TX 77338 | 1993-1995, Originally a Fiesta! |
| 56 | 3047 S John Redditt Dr, Lufkin, TX 75904 | 1993-2005 |
| 57 | 4540 Kingwood Dr, Humble, TX 77345 | 1994-2020 |
| 58 | 3442 Palmer Hwy, Texas City, TX 77590 | 1993-1995 Previously a short lived Weingarten's |
| 58 | 10228 W Broadway St, Pearland, TX 77584 | 2001-Present Still Open, Fuel Center |
| 59 | 12555 Westheimer Rd, Houston, TX 77077 | 1994-2005 24 Hour Fitness |
| 60 | 4610 Hwy 6, Sugar Land, TX 77478 | 1994-2005 |
| 61 | 3131 W Holcombe Blvd, Houston, TX 77025 | 1994-Present Still Open |
| 62 | 2323 Clear Lake City Blvd, Houston, TX 77062 | 1994-2020 |
| 63 | 21155 Tomball Pkwy, Houston, TX 77070 | 1994-1997 Former AppleTree/Safeway, Closed after KKR buyout |
| 64 | 5130 Bellaire Blvd, Bellaire, TX 77401 | 1994-2021 Former AppleTree/Safeway, Originally a Weingarten |
| 65 | 2028 N Main St, Pearland, TX 77581 | 1994-2000 Former AppleTree/Safeway |
| 66 | 12850 Memorial Dr, Houston, TX 77024 | 1996-Present Still Open |
| 67 | 5161 San Felipe St, Houston, TX 77056 | 1996-Present Still Open |
| 68 | 5800 New Territory Blvd, Sugar Land, TX 77479 | 1997-2019 Indian Food Market |
| 69 | 2224 Farm to Market 1960 Rd W, Houston, TX 77090 | 1997-2000 In old Woolco/Fiesta |
| 70 | 1525 Mason Rd, Katy, TX 77450 | 1998-2017 |
| 71 | 2800 E Broadway St, Pearland, TX 77581 | 2001-2005 |
| 1772 | 3050 N Fry Rd, Katy, TX 77449 | 2001-2019 El Rancho, Fuel Station |
| 1773 | 2225 Louisiana St, Houston, TX 77002 | 2002-Present Midtown |
| 1774 | 5264 W 34th St, Houston, TX 77092 | 2002-2019 Relocation of store #1 |
| 1775 | 1308 W Davis St, Conroe, TX 77304 | 2002-2005 |
| 1779 | 2303 Ranch Rd 620 S, Lakeway, TX 78734 | 2002-Present |
| 1855 | 13140 Louetta Rd, Cypress, TX 77429 | 2002-2005 |
| 1857 | 12312 Barker Cypress Rd, Cypress, TX 77429 | 2001-2019 |
| 2484 | 5721 Williams Dr, Georgetown, TX 78633 | 2017-Present Newest Randall's in Texas |
| 2617 | 9420 College Park Dr, The Woodlands, TX 77384 | 2002-2019 Former Albertsons |
| 2636 | 2051 Gattis School Rd, Round Rock, TX 78664 | 2004-Present |
| 2670 | 1890 Farm to Market 359, Richmond, TX 77406 | 2002-Present Former Albertsons, Still Open |
| 2671 | 525 S Fry Rd, Houston, TX 77094 | 2002-Present Former Albertsons |
| 2672 | 18322 Clay Rd, Houston, TX 77084 | 2002-Present, Former Albertsons, Site originally proposed for unbuilt Food Lion |
| 2673 | 2250 Buckthorne Pl, Spring, TX 77380 | 2002-2020 Former Albertsons |
| 2674 | 604 TX-332, Lake Jackson, TX 77566 | 2002-2013 Former Albertsons |
| 2675 | 11565 S Texas 6, Sugar Land, TX 77498 | Never opened, Former Albertsons, Sold to Kroger |
| 2987 | 5145 N FM 620, Austin, TX 78732 | 2011-Present |
| 3145 | 3441 Lakeline Blvd, Leander, TX 78641 | 2016-Present |
| 332 | 9742 Great Hills Trl, Austin, TX 78759 | 1988-1997 Simon David, Closed when Research Blvd store opened, later Saks Fifth Ave |
| 471 | 2727 Exposition Blvd, Austin, TX 78703 | 1987-1997 Present Originally Safeway, sold to Tom Thumb Alt Address: 2723 |
| 473 | 6800 Berkman Dr, Austin, TX 78723 | 1993-2010 Former Safeway/AppleTree replacing an old Tom Thumb at 5811 Berkman |
| 475 | 5311 Balcones Dr, Austin, TX 78731 | 1987-Present Tom Thumb prior to 1994 |
| 477 | 3300 Bee Caves Rd, Austin, TX 78746 | 1989-Present Tom Thumb prior to 1994, Only Flagship is Central Texas (Thanks Jason!) |
| 478 | 13729 Research Blvd, Austin, TX 78750 | 1992-1999 Tom Thumb prior to 1994 |
| 479 | 220 N Interstate Hwy 35, Round Rock, TX 78681 | 1993-1999 Former AppleTree, Closed after KKR Buyout, Sold to Albertsons, Mostly Sprouts and Office Depot |
| 480 | 6600 S MoPac Expy, Austin, TX 78749 | 1994-2021 New build location |
| 481 | 1500 W 35th St, Austin, TX 78703 | 1993-2021 Former AppleTree |
| 482 | 8040 Mesa Dr, Austin, TX 78731 | 1993-Present former AppleTree |
| 483 | 715 Exposition Blvd, Austin, TX 78703 | 1993-2019 Former AppleTree |
| 484 | 804 W Braker Ln, Austin, TX 78758 | 1993-1999 Former AppleTree |
| 485 | 2025 W Ben White Blvd, Austin, TX 78704 | 1993-Present former AppleTree |
| 486 | 601 E William Cannon Dr, Austin, TX 78745 | 1993-1995 Former AppleTree, Now Academy |
| 487 | 2300 Lohmans Crossing Rd, Lakeway, TX 78734 | 1993-Present Former AppleTree, Moved across the road in the 2000s |
| 488 | 200 W Hopkins St, San Marcos, TX 78666 | 1993-1997 Former AppleTree, Closed after KKR buyout, Sold to HEB still operating |
| 489 | 2200 E Veterans Memorial Blvd, Killeen, TX 76543 | 1994-1997 Former AppleTree, Later Hastings, now a Thrift Store Alt address: 2200 E Highway 190 |
| 490 | 10900 Research Blvd, Austin, TX 78759 | 1994-Present Replaced location #332 former tom Thumb |