From 1851 the very beginning
Henke & Pillot was a Houston-based grocery chain that was purchased by Kroger and eventually converted to its name. However, the roots of this chain run much deeper than most know, even predating Kroger. In 1851, Henry Henke was born in modern-day Germany. Details on Henke's early life are sparse, but it's known he was a younger sibling in what seems to be a relatively small family. Around the time of Henry's birth, his older brother immigrated to the United States to look for work, eventually landing in New Orleans. By 1866, Henry had turned 15, and the American Civil War was slowly ending. By the end of the year, the younger Henke had joined his brother in New Orleans and began working with him in a grocery store. Henry would dutifully take in his new surroundings. At the time, New Orleans was the largest city in the South and was considered by many to be equal to New York in culture, technology, and wealth. However, the Civil War brought much change to the city. A lack of Northern Ice, which had been imported before the war, resulted in the construction of the world's first commercial ice plant in 1868 in New Orleans. During this time, Henry Henke would learn a great deal from his brother and was essentially on the bleeding edge of modern grocery practices at the time. An ambitious person around 1870, Henry decided to leave his brother behind and search for new opportunities in Texas.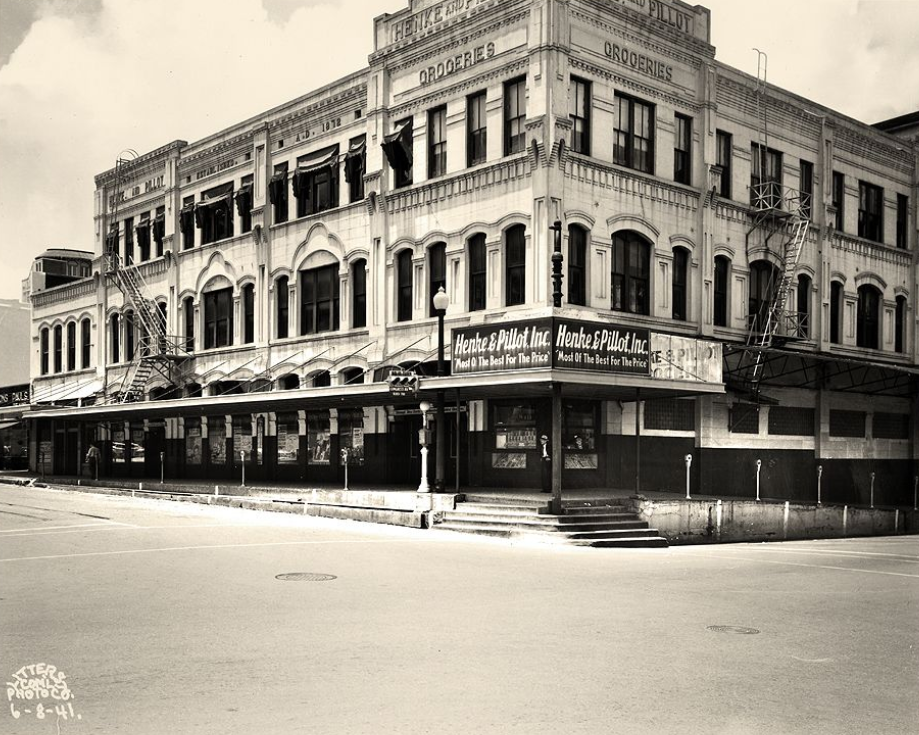 Henke established his first Texas store in Galveston with a few unnamed partners donning the name Henry Henke & Co. Galveston was the largest city in Texas at the time and Henke would find much competition on the Island. As a result, Henke would relocate to Houston in 1872. While he would hold onto ownership of the Galveston outlet for a few more years, Houston would become Henke's new base of operations. His first store here was on Congress Street, directly across from Market Square, a large market selling produce and meats in open-air stalls, surrounding Houston's original City Hall. Operating on his own in Houston, the new store would don the name "Henry Henke's New Orleans Store," trying to strike a comparison to modernity and convenience which was associated with the city. To Henke's credit, the operation was likely Houston's most "complete" grocery for the time. The store's selections included bulk selections of staples, like sugar, rice, and lard, as well as liquor and some packaged groceries. While Henke was not the first grocer in Houston, his store was undoubtedly one of the largest, carrying various products that customers previously had to travel to Galveston for. Drawing on his time in New Orleans, Henke constructed an artificial ice plant of his own, not only did he sell the ice, he also rented out refrigeration space. One of the biggest draws of Henke's New Orleans Store was that the firm would purchase bulk cotton from customers. This meant farmers coming into town with their cotton crops could exchange their cotton for groceries. By all accounts, his pricing seems to have been lower than competitors, especially when buying in bulk. The addition of campgrounds next to the original store also gave out-of-town customers a free place to stay for the night.
During this time in Houston's history, the town was in flux. Only about 30 years prior, Houston really didn't exist beyond false advertisements produced for the Allen Brothers. The validity of the advertisements was of little concern to the brothers, who were masters of "hyping up" their investments. One tactic was advertising Houston to Europeans who lacked knowledge of the area. Another German family, the Kuhlmanns, had been suckered in by this and began purchasing large amounts of land in Texas. Coming via New Orleans Henry Kuhlmann and Henry Henke would first meet here in Houston and shortly thereafter Heke would marry Kuhlmann's daughter. This would begin a period of collaboration between the two families. Some of the Kuhlmanns would work for Henke, and the Kuhlmanns would provide land for Henke to continue expanding his grocery empire. One of Henke's most ambitious developments would start in 1883 with the construction of a new building in the Fifth Ward. This structure would serve as a grocery store on the first floor and a hotel on the second, with space leased out to a barber as well. Henke would initially operate the store as a second location, but would end up leasing it out within about a year of opening; the family who purchased the lease continued selling the same assortment, likely using Henke as a supplier. By this point, Henry Henke was rising in prominence as one of the wealthiest Houstonians of the era and easily the most prominent grocer.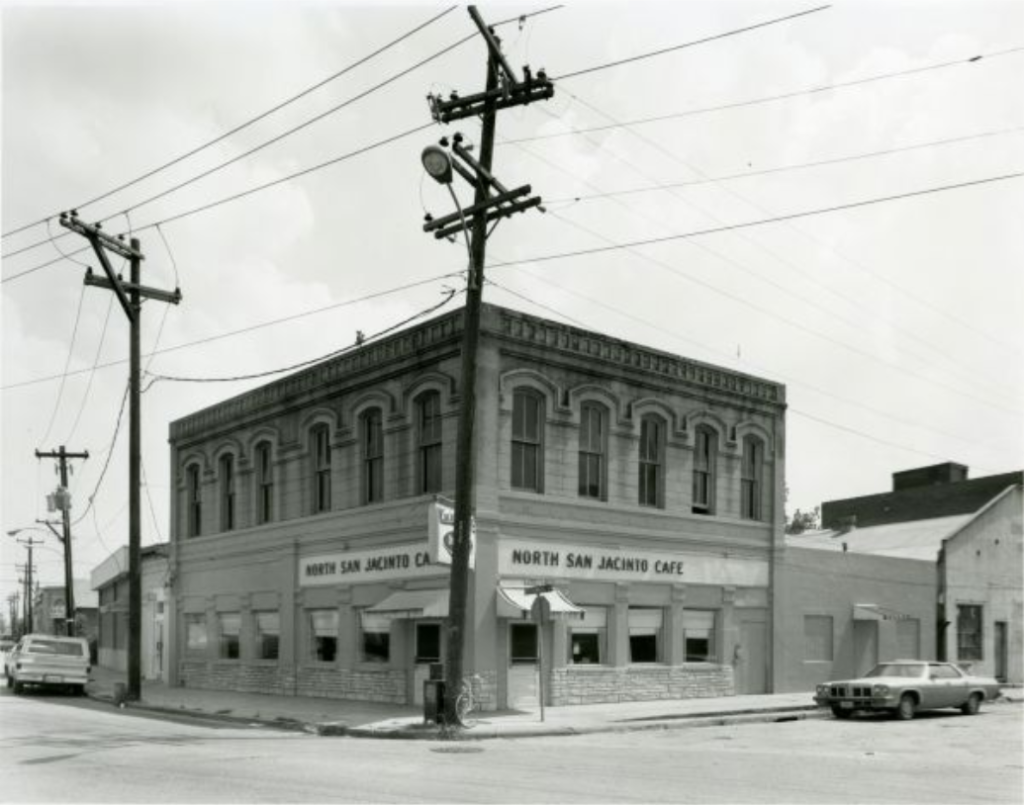 The Turn of the Century introduces Henke to Pillot
By the 1890s, Henke had established himself as a shrewd businessman and one of the premier investors in Houston. In 1892 Henry Henke brought on a new partner, Camille G. Pillot. The two had first become acquainted when Mr. Pillot was hired to replace Henke's previous bookkeeper about two years prior. Camille's quick promotion was largely thanks to his loyalty to the firm. It also helped that Pillot's father also owned the building at Milam and Congress, where the final location for Store #1. In 1889, Henry Henke visited Germany (a trip that took nearly a year), and Pillot was left in charge of the grocery business. Under Pillot's leadership, the firm would continue to grow. By 1896, the new name of Henke & Pillot was finally donned. The firm was widely considered the most complete grocer in the South, with both retail and wholesale operations serving customers all across South East Texas. By the turn of the century, Henke & Pillot had expanded their operations, adding horse-drawn delivery services and even mail order options for delivery far beyond the immediate community. Henke & Pillot would mainly focus on wholesale and bulk expansion over the next few years, expanding warehouse buildings along Buffalo Bayou and connecting their business to the ship channel on one side and the railroad on the other. Henke's next big leap in consumer groceries would come in 1901 when a massive fire broke out in Market Square. The fire would completely destroy both city hall and the markets which surrounded it. The enterprising Henke would quickly integrate products previously found in the now-ruined Market Square, such as fresh meats, vegetables, and fish. Beyond expanding their selection, H&P would also stay ahead of the curve by abandoning horse-drawn wagons for trucks in 1903.
However, all would not be perfect for Henry Henke. In 1903, Henke's warehouse suffered a devastating fire. While thankfully, the store and workers were unaffected nearly the entire inventory was damaged. To solve this Henke brought in a massive workforce of children aged 12-18 to sift through the debris for salvageable merchandise. This would create further issues, not with the age of employment (as this was common work for children at this time), but rather, a pay disparity between boys and girls, with the girls going on strike and the boys joining in support. The strike would be solved by increasing the girl's pay. By this point, much of the business was being run by Camille Pillot. As Henke grew older, vacations and family affairs, pulled Henke from Houston in increasing frequency. Pillot had no issue becoming the new public face of the company and quickly earned recognition for doing so, being suggested as a possible candidate for Mayor of Houston in 1905. The same year, Henry Henke's home caught fire during renovations, prompting Henke and his wife to leave Houston behind seemingly for good. Although Pillot would now be fully in control, Henke would retain his share of ownership. In 1909, to keep up with the competition, like the increasingly popular Weingarten's, Henke's added an in-house bakery. Other competition in Houston around this time mainly consisted of single-location grocers, who often bought in bulk from Henke & Pillot and resold items at their stores to local shoppers. Unlike the competition which had multiple small locations around town, Henke's seemed content on sticking with one large central store. In 1922, Henke & Pillot's 50th anniversary was celebrated, making it by far the oldest operating grocery store within the South at that time. Even Henry Henke would take a break from a yacht trip to make appearances.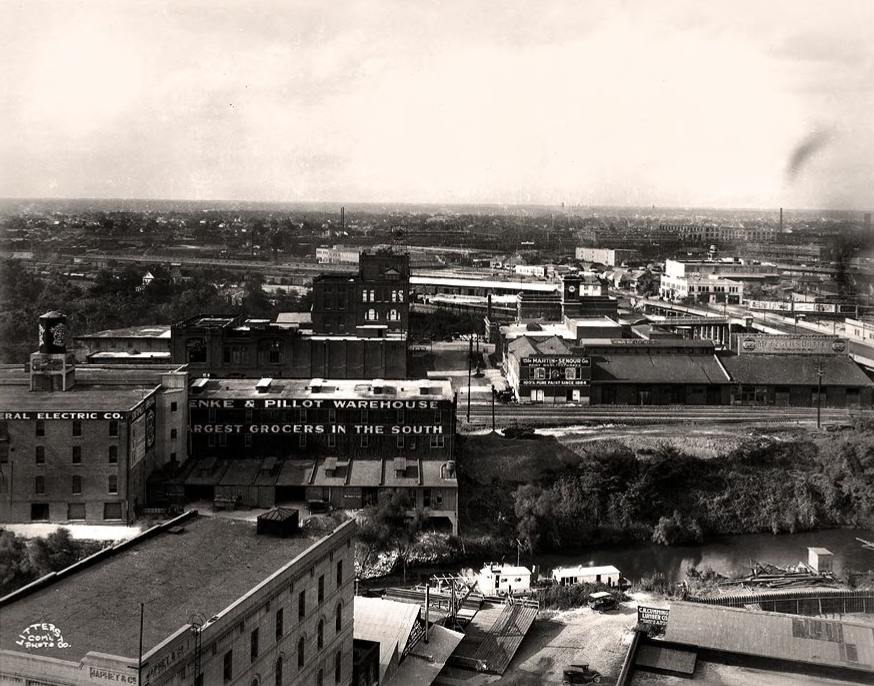 In 1922, as the chain turned 50, it became apparent that it would need to make some adaptations to stick around. Henke's adaption to the City Market model had become outdated. First, the store would switch to the self-service model, which had come to Houston via Piggly Wiggly in 1917. Next, Henke & Pillot would open a new branch store. Finally, the product selection would be updated to focus more on consumer groceries, although wholesale would not be abandoned. The first branch store to open would be at 2800 Travis in 1923. At the time, this new store was considered to be located within the suburbs of Houston. The new store received a good reception from the neighborhood. However, H&P would be relatively slow to expand compared with competitors. For comparison by 1926 Weingarten's was up to 5 locations, and Henke's was just opening its third branch along Washington Ave. Making up for the delay was the size of the stores. Henke locations were much larger than the competitors and ran the risk of cannibalizing business from each other if they were located too near to each other. The 1928 death of Henry Henke would put further expansion on hold. He had been ill for quite some time, suffering a heart attack the previous year, he lived out his final years in San Antonio with his daughter. He was reported to still be in daily communication with the leadership of his stores until his heart attack. As a result of Henke's death, the stores would close for three days of mourning. Henke's shares of the store would be divided up among those closest to its operation. These included Camille Pillot, Henke's daughter, a member of the Kuhlmann family, and W.D. Sutherland, a long-time employee and then Vice-President of Henke's.
Growth in the 1930s during The Great Depression
An often-forgotten fact about Houston's history is that we Houstonians fared far better than the rest of the nation during The Great Depression. Our city's economy was highly attached to oil, for which demand remained steady. In fact, the oldest operating Kroger in Houston, at 4000 Polk, opened in the midst of the Depression in 1932. That being said, not everyone prospered during the Depression. This included some store operators. One such example was Alexander-Bale Stores, which went bankrupt in 1932. Two years later, Alexander-Bale closed its remaining locations, with Henke & Pillot picking up a location. This would mark a new direction for Henke's as the location was a simple neighborhood market and undersized compared to the existing locations. This store departed from the wholesale concept, largely resembling other modern markets of the time. This new image would not last very long, though. The store was heavily damaged and closed in 1935. While the cause of the damage is not recorded, the described repairs seem to indicate a fire. The store's loss was unfortunate but would not dissuade Henke & Pillot from trying out another small-scale location in 1939. This new location in Rice Village would be the second grocer in the shopping center and was constructed for H&P. 1940 would bring change with W.D. Sutherland buying out his partners. Sutherland had been promoted to VP when Pillot had become President after Henke's death. At that point, Sutherland had been with the firm for years, and by the time of his purchase, he was one of the most senior employees. Sutherland was quite younger than Pillot, who he succeeded as President during the takeover, and it was clear that he was one of the driving forces in pushing the chain to its new direction.
With the news of Sutherland's purchase of Henke & Pillot came notice of two new stores, which were slated to open within months. This growth indicated what Sutherland had in store for Henke's but only a drop in the bucket compared to his next move, which was to purchase ABC Stores, a local chain of 14 stores. ABC stores were established by Mr. Alexander, of the previously mentioned Alexander-Bale stores. ABC Stores was his attempt to reenter Houston after establishing a good base of Alexander-Bale stores in Fort Worth. However, unable to use his original name, he switched to ABC. The ABC chain would grow out of Houston, opening three locations in and around Beaumont and Two in Galveston. The purchase by Henke & Pillot would mark the company's first expansion outside of the Houston city limits. Because of this fact, Henke & Pillot's name was withheld for a few years at the ABC Stores; during this time, management also opted to close some locations. By the mid-40s, Supermarkets in Houston mainly were a competition between Weingarten's, Lewis & Coker, and Henke & Pillot. While they were far from the only grocers in town, these three were the most established supermarkets. Throughout the 1940s, H&P would continue to grow, adding new departments and features to diversify. For example, three stores were given Garden Centers and an appliance store. By the end of the 1940s, Henke & Pillot opted to convert its second oldest store, Washington Ave, into a new Distribution Center. This rapid expansion was needed to support the growing number of stores across South East Texas. In 1949, Henke & Pillot purchased another chain, Lone Star Super Stores, with three locations in Port Arthur and one in Orange. By this point, Henke & Pillot's reputation had grown, and as soon as possible, work would start replacing the old Lone Star Super Stores with brand new Henke & Pillot locations.
With the '50s comes Kroger
Throughout the 1950s, Sutherland and his men would continue to grow Henke's. Making it to over 20 locations throughout Houston and Southeast Texas by around 1951. By this point, the chain was one of the largest in the area and had become well-known throughout the Southeast. Around this same time, the Kroger Grocery Co of Ohio was having a second renaissance. The company which had been founded 11 years after Henke's in 1883 went on an expansion kick during the 1920s and 30s but slowed and stopped during World War II. During this time, Kroger would focus on updating their grocery stores into supermarkets, increasing sales. They had their first Billion Dollar year in 1952 and planned to return to acquisition. Houston seems to have been identified early on by Kroger as a potential new market, likely being scouted before and during the war. In May of 1955, with no prior announcement, an official press release from Kroger was published about their intent to "merge" with Henke & Pillot. The merger would differ from an acquisition, as Henke & Pillot would continue to operate as a separate chain, simply a subsidiary of Kroger. All management would be kept, for a short period at least, and the Henke & Pillot name would be retained for the time being. However, it seems that employees at all levels would have to convince Kroger President Joseph B. Hall of the importance of the name. Hall and other top executives from Kroger visited about half of the operating Henke's stores, interviewing employees at all levels to get their take on a potential name change. The acquisition of Henke's was a bit unusual for Kroger. They were not used to purchasing companies more established than themselves. While Kroger did purchase and rebrand a handful of Piggly Wiggly locations in the South during the 1920s, the brand was widely unknown to Southerners. Those who did know what Kroger was often thought of it as a "Yankee store."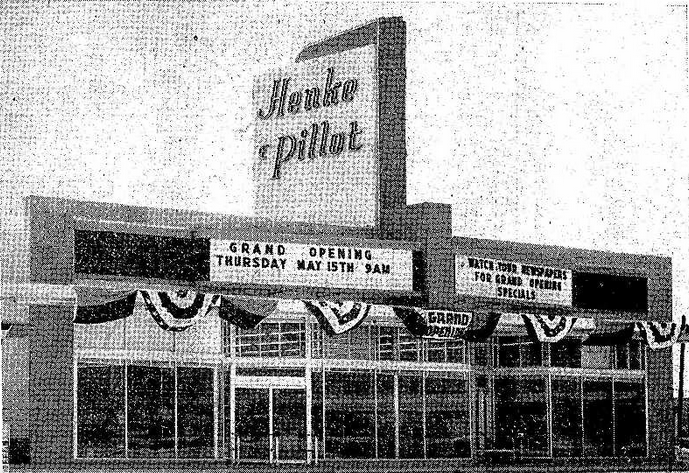 The push by Henke's employees to keep their companies separate likely helped the company survive the merger. The process was quite unusual compared to grocery acquisitions of the past. Kroger was no stranger to purchasing other companies, but its standard practice was to dismantle local management and replace the nameplate with the Kroger Brand. However, the sage advice seemed to resonate within Kroger, which would acquire two other chains shortly after Henke's, one of them, Child's Food Stores, even overlapped with Henke's territory. Both of the new purchases would be allowed to keep their names. However, it seems Child's may have been placed under Henke's control due to its proximity. Under Kroger's ownership, things would begin to change quickly for Henke & Pillot. The most obvious change would be in leadership. While some Houstonians were retained, many Kroger folks were brought in from other divisions to help run Henke & Pillot. In fact, an entire new Realty Division was created, as the land the old stores sat on was retained by descendants of Henry Henke. The final significant change was the relocation of the company's HQ. During the buyout, Henke's had retained its offices on the upper floors of the first location, which had closed the year before, as a result of downtown losing its final residential members. One of Kroger's first building changes would be to vacate the offices and storage that remained above Store No. 1. moving the staff and remaining operations to Washington Ave, expanding the former store turned Warehouse. Another change would be a push toward improving employee and employer relations. Kroger began offering profit-sharing and started programs giving out cash prizes to employees for safety.
In early 1956, the most significant change would come with the grand opening of the first new Kroger planned, Henke & Pillot. While the store bore the old name on the outside, it was a Kroger on the inside. It fetured a new centralized checkout and a system that required you to drive up to a pickup window and present a token to receive the grocers, you had shopped yourself. This store hardly resembled the old Henke's downtown. Despite the changes, it seems that customers were willing to embrace the store. Throughout the rest of the year, much of the remaining H&P management staff was cleared out and replaced with Kroger staff from other divisions. By the end of 1956, Henke & Pillot was up to 27 stores, the company had finished moving out of downtown, and Kroger President Joseph B. Hall paid the chain another visit. Hall's assessment of Henke & Pillot was that the store would culminate at about 40 locations total. Houston had been in the midst of expansion after World War II, and Kroger, whose main base was the Midwest, had already started to feel their "baby boom" dropping off and began cutting back expansion plans. Presuming that Houston would have a similar drop-off, the chain provided a "cap" on growth. Henke's would also follow local trends at the time, like locating stores in Meyerland Plaza and Highland Village to compete with the handful of Weingarten's "mall anchor" stores. In 1957, Henke's would add four more stores to their roster. The only location in Houston would be the aforementioned Meyerland Plaza store. The other three were in Rosenberg, Texas, and Beaumont. These new locations marked the first expansion outside of Houston since Kroger's purchase and would prove successful.
By the end of 1957, Kroger announced that they would build three new locations and remodel up to 10 existing stores, expanding their footprint and adding new departments. While Kroger staff from other divisions would continue to be brought in to manage the expansion, Henke's largely remained its own identity. While expansion would slow in 1958 and 1959, the potential of Houston was quickly becoming apparent to Kroger executives. In late 1959 and early 1960, twelve new stores would be opened. Kroger would even open another handful of  "mall" stores to provide further competition to Weingarten's. In fact, in 1961, Henke would publically "snipe" one of Weingarten's advertising personnel. While creating tension with one chain, H&P called a truce with Lewis & Coker, agreeing to end their practice of keeping a handful of stores open on Sunday. Leaving Weingarten's as the only major chain operator to do so. While the tensions between Kroger and Henke's seem a bit unusual, beyond aiming for Houston their paths had also crossed in Louisiana. In 1962 Henke's announced plans for a new location in Oak Forest, about two miles away from the existing Weingarten's. As a result, Weingarten's would file a lawsuit against Henke's claiming that when they agreed to develop their store, the developers of Oak Forest agreed not to allow any other grocery chains to join the development. While Henke's felt they should be able to build there as they had purchased the land through an intermediary who did not disclose the restriction, they would end up abandoning these plans and selling the land to the original Randalls. Henke's would respond by planning stores in portions of Houston where Weingarten's had held dominance for years. However, in many cases, stores would not be constructed and the land would later be sold.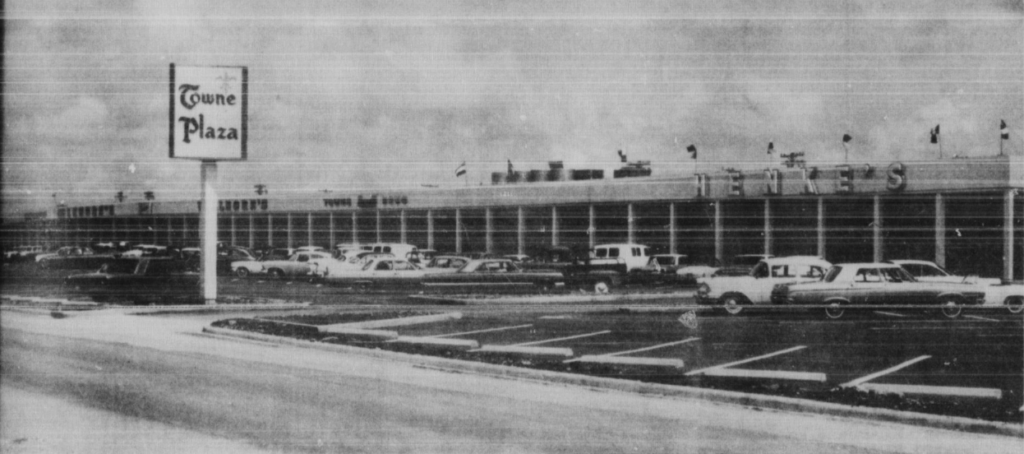 Kroger Grows and Henke's fades
Another development in the Henke's division of Kroger would be the debut of Henke's Family Center in 1962 in Orange, TX. The Family Center concept would add general merchandise into the mix of a typical Kroger store. The one-stop shop was an immediate success and would be adapted to the Kroger Family Center format in other divisions. By 1965 the Henke's Division of Kroger was easily among the strongest. The division was a hotbed for the company, growing to nearly 40 stores divided among three zones across SE Texas and SW Louisiana, customer and employee loyalty at Henke's was noted as being improved compared to other Kroger divisions. Much of this came from Henke's separate identity which by that point had been retained for 10 years even though they were owned by Kroger. It was obvious that Henke's had the same degree of autonomy as any other division, but the name and history in Houston provided another level of connection. In early 1966 Henke's and Houston would be shaken when Nelson Robinson VP of the Henke & Pillot since Kroger's takeover, announced his intent to retire within the next few months. With the success of one of Kroger's hottest divisions on the line, Kroger brought in an internal replacement from high up. Rather than promoting an upcoming manager, Robinson would be replaced by James A. LeRoy, the VP of the Toldeo Division. Other Ohio executives would be brought into Henke's slowly replacing the remaining original Henke employees. Within only a few months of LeRoy's takeover, he would make the Kroger name more prominent by adopting the new banner of "Henke-Kroger". This would be the start of the end of the Henke's brand. Starting in 1967 newly built stores would don the Kroger name, and the first round of rebranding began. For stores not felt to be up to "Kroger status", they would be rebranded Bi-Lo, an off-price format used in many Kroger markets.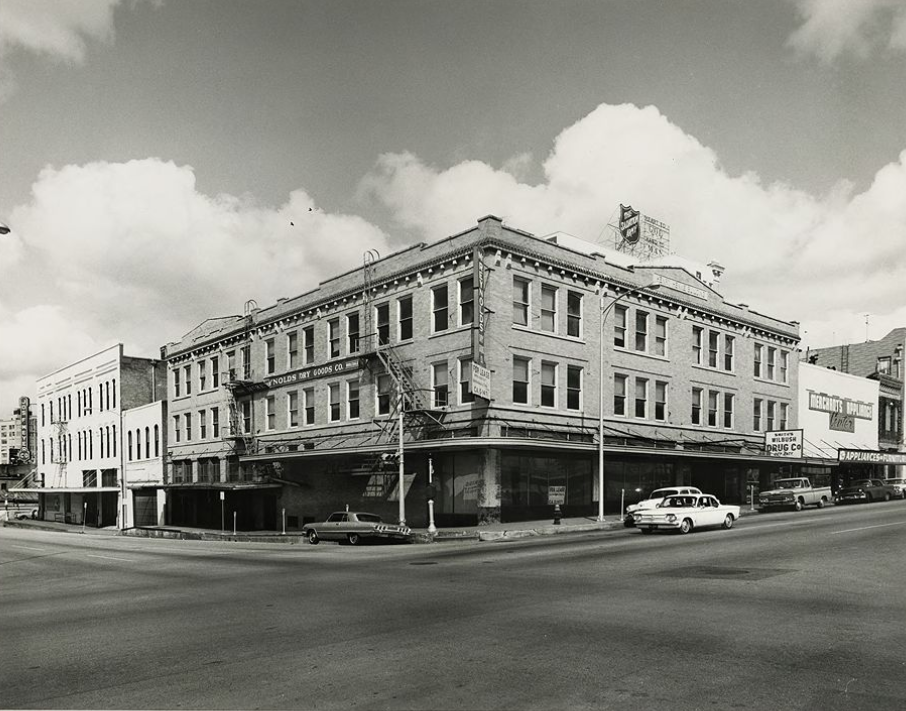 In 1969 one of the final large pieces of Henke's History was decommissioned with the announcement of a huge new distribution center bearing the Kroger name. By 1970 the stores had mostly been rebranded, with only a few more rural stores still awaiting signage updates, which would be completed the following year. Throughout the 1970s, and 80s the memories of Henke's remained with Houstonians, as did a large amount of shopper loyalty. Opening new plants and facilities to support their operations. The chain was also a refuge for those looking to escape collapsing chains, as it quickly became the only remaining union chain in Houston after the dissolution of AppleTree. Through the 1990s, Kroger's connection to Houston didn't seem to decrease much. The company debuted new concepts in Texas, like Signature Stores. However, they had a new competitor in HEB, who banked on their own Texas reputation. Years of this repeated advertising diminished much of the remaining Kroger-Henke connection back to Houston during the 2000s. The chain is still one of the most prominent grocers, operating hundreds of locations of different scopes and sizes, including one "original" Henke & Pillot location as of 2023.
Location List

| Store | Address | Notes |
| --- | --- | --- |
| 0 | 809 Congress St, Houston, TX 77002 | 1872-1892 Henke's New Orleans Store, Across from Market Square |
| 0 | 1200 Rothwell St, Houston, TX 77002 | 1880-1884 Leased to Keller Family who continued to operate the store |
| 1 | 304 Milam St, Houston, TX 77002 | 1892-1954 Main Store, Second Floor used as offices, and warehouse until 1956 |
| 2 | 2800 Travis St, Houston, TX 77006 | 1923-1964 South End Store, Later Viet Binh, Demolished 2008 |
| 3 | 3000 Washington Ave, Houston, TX 77007 | 1926-1954 West End Store, Absorbed by Distribution Center, Used as Personnel Office through 1970s |
| 4 | 4000 Polk St, Houston, TX 77023 | 1932-Present, East End Store, Still operating as a Kroger! Was a Bi-Lo from 1967-1972, rebuilt as Kroger |
| 5 | 70 Riesner St, Houston, TX 77002 | 1934-1935 Originally an Alexander-Bale location, Damaged under H&P ownership and closed, leased to a bakery, Structure possibly reused? |
| 5 | 2430 University Blvd, Houston, TX 77005 | 1939-1972 Converted to Kroger, Later Eckerd, Demolished, Rice Village |
| 6 | 2000 S Shepherd Dr, Houston, TX 77019 | 1940-1950 Demolished Replaced by #8 |
| 6 | 3800 Farnham St, Houston, TX 77098 | 1950-1965 Closed instead of Kroger conversion, Sometimes 3810 Farnham |
| 7 | 1102 Yale St, Houston, TX 77008 | 1941-1954 Former ABC Store, Still standing ABC Facade recently refinished |
| 7 | 8002 Long Point Rd, Houston, TX 77055 | 1955-1972 Converted to Kroger, Built adjacent to a Mading's Drug Store |
| 8 | 2030 W Gray St, Houston, TX 77019 | 1941-1950 Former ABC Store |
| 8 | 1956 W Gray St, Houston, TX 77019 | 1950-1978 Replacement for former ABC Store above, Closed 6 yrs after Weingarten's built next door |
| 9 | 1820 N Main St, Houston, TX 77009 | 1941-1960 Former ABC Store, Used as staging for auctions during conversion, Later Big 7 Market |
| 10 | 2120 Main Street, Houston, TX 77002 | 1941, ABC Store, Closed months after purchased |
| 10 | 1503 Evergreen Dr, Houston, TX 77087 | 1942-1961 Closed after large robbery, Later Servall and Shop Right |
| 11 | 6740 Harrisburg Blvd, Houston, TX 77011 | 1941-1949 Former ABC Store, Replaced by new store facing Wayside |
| 11 | 104 S Wayside Dr, Houston, TX 77011 | 1949-1976 Contents Auctioned |
| 12 | 4228 Main St, Houston, TX 77002 | 1941-1953 Former ABC Store, Demolished |
| 12 | 1035 N Shepherd Dr, Houston, TX 77008 | 1955-Present Kroger, Originally 1037 |
| 13 | 1502 Holman St, Houston, TX 77004 | 1941-1951 Former ABC Store, Demolished |
| 13 | 3602 Crawford St, Houston, TX 77004 | 1951-1966 Converted to Bi-Lo, Destroyed by fire not rebuilt |
| 14 | 710 Telephone Rd, Houston, TX 77023 | 1941-1950 Former ABC Store, Building still standing highly modified |
| 14 | 4121 Griggs Rd, Houston, TX 77021 | 1950-1960 Closed after violent robbery, Store sold to Randall's/Piggly Wiggly |
| 15 | 2302 Bissonnet St, Houston, TX 77098 | 1941-1950 Former ABC Store, Still standing |
| 15 | 3902 Westheimer Rd, Houston, TX 77027 | 1952-1977 Converted to Kroger, Highland Village, Sold to Rice |
| 16 | 3140 Fulton St, Houston, TX 77009 | 1947-1972 Convert to Bi-Lo, Sold to Fiesta Mart for Store #1 |
| 17 | 4004 Bellaire Blvd, Houston, TX 77025 | 1949-1960 Sold to Fed-Mart, Later Seekers, then Whole Foods |
| 18 | 3120 Telephone Rd, Houston, TX 77023 | 1948-1959 Replaced by 6101 Telephone |
| 19 | 1001 Shaw Ave, Pasadena, TX 77506 | 1950-1960 Sold to Majors Department Store |
| 20 | 9201 Humble Rd, Houston, TX 77093 | 1949-1964 Jensen Square, Demolished after fire 2020, Now Jensen Dr. |
| 21 | 900 W Texas Ave, Baytown, TX 77520 | 1950-1970 Converted to Kroger, Demolished? |
| 22 | 2900 Main St, Houston, TX 77002 | 1950-1955? Originally 2900 S Main Appliance Store, Did not sell Groceries |
| 22 | 1202 Uvalde Rd, Houston, TX 77015 | 1956-1978 First to open under Kroger Ownership? Featured a drive up window for grocery pickup, Sold to Gerland's then Sellers Bros |
| 23 | 1500 Calder Ave, Beaumont, TX 77701 | 1951-? |
| 23 | 1186 Meyerland Plaza Mall, Houston, TX 77096 | 1957-1980 Included the pickup window, Converted to Kroger |
| 24 | 510 Park St, Beaumont, TX 77701 | |
| 24 | 5152 Avenue H, Rosenberg, TX 77471 | 1958-1973 Converted to Kroger, Moved to Lamar Plaza |
| 25 | 902 N Brazosport Blvd, Freeport, TX 77541 | Demolished 2014 for Stripes, Repeat of 41 |
| 25 | 915 6th St N, Texas City, TX 77590 | Adress uncertain has been updated, in Texas City |
| 26 | 1200 Park St, Beaumont, TX 77701 | 1951-? Still standing as of 2012 |
| 27 | 5323 Airline Dr, Houston, TX 77022 | 1959-1980 Converted to Kroger, |
| 28 | 1602 Spencer Hwy, Pasadena, TX 77571 | 1962-1980 |
| 29 | | |
| 30 | | |
| 31 | | |
| 32 | | |
| 33 | | |
| 34 | | |
| 35 | 715 S 11th St, Beaumont, TX 77701 | ?-1974 |
| 35 | 4230 Highland Ave, Beaumont, TX 77705 | ?-1972 |
| 36 | 202 Gateway St, Beaumont, TX 77701 | ?-1982 |
| 37 | | |
| 38 | | |
| 39 | | |
| 40 | 701 Green Ave, Orange, TX 77630 | 1951-1961 Destroyed by fire |
| 41 | 902 N Brazosport Blvd, Freeport, TX 77541 | Demolished 2014 for Stripes, Repeat of 25 |
| 42 | | |
| 42 | 713 23rd St, Galveston, TX 77550 | 1957 Address Aproximate 23rd & H |
| 42 | 910 E Tidwell Rd, Houston, TX 77022 | Address Aproximate |
| 43 | | |
| 44 | | |
| 45 | | |
| 46 | 4525 Avenue U, Galveston, TX 77551 | 1959-1970 |
| 46 | 1526 Market Street Galveston | Mary Clayton Studio? |
| 47 | 400 The Strand, Galveston, TX 77550 | 1969-1976 |
| 48 | | |
| 49 | | |
| 50 | 1600 N 16th St, Orange, TX 77630 | 1962?-Present, Family Center, Built as Henke's Family Center |
| 51 | | |
| 52 | | |
| 53 | | |
| 54 | 4135 Ayers St, Corpus Christi, TX 78415 | 1966-1987 Family Center |
| 55 | | |
| 56 | 2805 N Navarro St, Victoria, TX 77901 | 1967-1987 Family Center |
| 57 | | |
| 58 | | |
| 59 | 9330 North Fwy, Houston, TX 77037 | Duplicate #85 |
| 60 | 6101 Telephone Rd, Houston, TX 77087 | 1959-1975 |
| 61 | | |
| 62 | 6102 Scott St, Houston, TX 77021 | 1961-1975 |
| 62 | 5625 S Padre Island Dr, Corpus Christi, TX 78412 | 1961-1987 Family Center |
| 63 | 1845 W 43rd St, Houston, TX 77018 | 1965-1975 |
| 63 | 10086 Long Point Rd, Houston, TX 77055 | 1964-1975? Details Foggy, Did not feature high-end items |
| 64 | 10086 Shadow Oaks Dr, Houston, TX 77043 | 1961-1974? |
| 65 | | |
| 66 | 1720 E Main St, Alice, TX 78332 | 1968-1987 Family Center |
| 67 | 6520 Westheimer Rd, Houston, TX 77057 | 1967-1977 |
| 68 | | |
| 69 | | |
| 70 | 8100 Burnet Rd, Austin, TX 78757 | 1970-1978 Family Center |
| 71 | 6808 Bissonnet St, Houston, TX 77074 | 6800 Bissonnet Alternate? |
| 72 | 118 E House St, Alvin, TX 77511 | Duplicate #75 |
| 72 | 500 W Ben White Blvd, Austin, TX 78704 | 1970-1978 Family Center |
| 73 | | |
| 74 | 1700 N Alexander Dr, Baytown, TX 77520 | 1971-Present Family Center |
| 75 | 118 E House St, Alvin, TX 77511 | 1964-1977 Duplicate #72 |
| 75 | 2010 N Hwy 146, Seabrook, TX 77565 | 1963-1983 |
| 76 | 10553 Homestead Rd, Houston, TX 77016 | 1965-1972 |
| 76 | 800 S 10th St, McAllen, TX 78501 | 1969-1984 |
| 77 | 2211 Southmore Ave, Pasadena, TX 77502 | 1975-1984 |
| 78 | 406 N 77 Sunshine Strip, Harlingen, TX 78550 | 1971-1986 |
| 79 | | |
| 80 | 814 S Expressway 83, Brownsville, TX 78520 | 1970-1987 Family Center, Unsure |
| 81 | 12814 Hempstead Rd, Houston, TX 77092 | |
| 82 | 4700 San Dario Ave, Laredo, TX 78041 | 1970-1987 Family Center, HEB? |
| 83 | | |
| 84 | 3260 E Broadway St, Pearland, TX 77581 | 1967-1980 Relocated across the street |
| 84 | 1246 Austin Hwy, San Antonio, TX 78209 | 1981-1993 |
| 85 | 9330 North Fwy, Houston, TX 77037 | Duplicate #59 |
| 86 | | |
| 87 | | |
| 88 | 1010 S Broadway St, La Porte, TX 77571 | |
| 89 | | |
| 90 | | |
| 91 | | |
| 92 | | |
| 93 | | |
| 94 | | |
| 95 | 11801 Chimney Rock Rd, Houston, TX 77035 | |
| 96 | | |
| 97 | | |
| 98 | | |
| 99 | 1813 Center St, Deer Park, TX 77536 | |
| 100 | | |
| 101 | | |
| 102 | 215 W Main St, League City, TX 77573 | 1970-1981, HEB, Palais Royal, GFS |
| 103 | 11135 Bellaire Blvd, Houston, TX 77072 | 1969-1973, Unsure |
| 107 | 5235 Aldine Mail Rte Rd, Houston, TX 77039 | |
| 111 | 5152 Avenue H, Rosenberg, TX 77471 | 1976-1998 Relocated, Took over former Randalls |
| | 601 E Villa Maria Rd, Bryan, TX 77802 | 1967-1977 |
| | Alexandria, LA | |
| | Opelousas, LA | |
| | Lafayette, LA | |
| | New Iberia, LA | |
| | Baton Rouge, LA | |
| | Houma, LA | |
| | 1940 Savannah Ave, Port Arthur, TX 77640 | |
| | 1500 Calder Ave, Beaumont, TX 77701 | |
| | 510 Park St, Beaumont, TX 77701 | Demolished |
| | 4320 Highland Ave, Beaumont, TX 77705 | Demolished |
| | 701 Green Ave, Orange, TX 77630 | 1951-1961 Destroyed by fire |
| | 1706 23rd St, Galveston, TX 77550 | Address Arpoximate |
| | 1601 Procter St, Port Arthur, TX 77640 | |
| | 1916 9th Ave, Port Arthur, TX 77642 | Still standing, 1904 Ninth, 1904 9th, 1916 Ninth |
| | 600 12th St, Lake Charles, LA 70601 | 1965?-2020? Closed after Hurricane |
| | 1106 Green Orange, TX | |
| | 1701 S 14th St, Kingsville, TX 78363 | 1968-1984 Family Center |