Howdy folks! I'm sure you're wondering why you've found yourself on a website with a giant Safeway logo on the top. Well to keep it short and sweet, this is a website about retail in Houston, Texas. I've recently seen a spike in traffic from people searching along the lines of "Whataburger in California". I hate to be the bearer of bad news, but,
There is currently No Whataburger presence in California.
This page is about the presence the company had from the mid 1970s until the late 80s. If this interests you read on, if not A-Burger in Oxnard is supposed to be similar. Tell them a guy from Houston sent you maybe they'll mail me a free burger!
Whataburger is a Texas institution! Beloved by so many, that is was declared our stately equivalent of a national treasure, a Texas Treasure, by the 77th Texas Legislature. It is known by most Texans that Whataburger has a presence in "friendly states" (and Oklahoma). However what most Texans probably don't know is that Whataburger had a presence in Southern California from the Mid 70's (~1973) until 1987.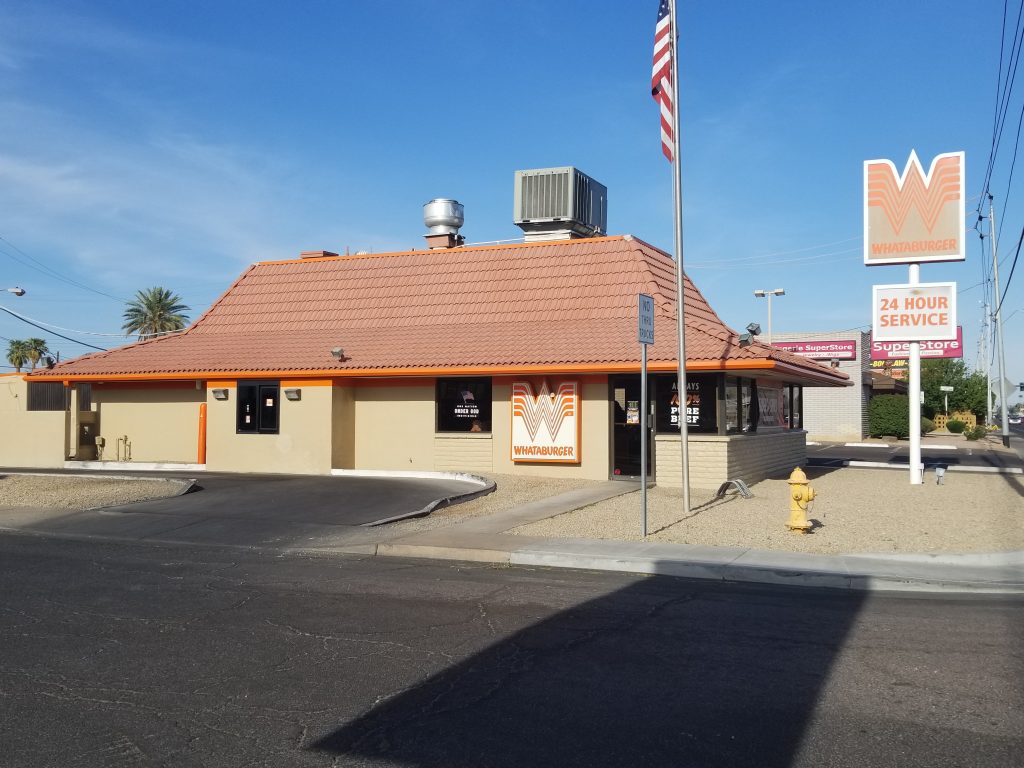 All of the locations were franchised however, it's unclear if it may have been a single franchisee, or multiple owners running the different locations. Unlike the original locations, the California ones did not have the distinctive A-Frames. The Texas based company was able to open 8 outlets in California before making their decision to exit the market in 1987. It's not completely clear why the locations were closed. The fact that the exit came approximately 15 years after the initial entry into California leads me to believe that when franchise rights expired they were not renewed.
| Address | Notes |
| --- | --- |
| 155 South Oxnard Boulevard Oxnard, CA | Still resembles a Whataburger in Name, Design and Menu! |
| 400 Thousand Oaks Boulevard Thousand Oaks, CA | Building still exists, now a Japanese Restaurant |
| 2250 East Main Street Ventura, CA | Converted to Taco Bell |
| 1579 East Los Angeles Avenue Simi Valley, CA | Converted to Jack in the Box |
| 790 North Ventura Road. Port Hueneme, CA | Converted to Taco Bell and torn down ~2014 |
| 7257 Topanga Canyon Boulevard, Canoga Park, CA | Now an Indian Restaurant, resembles Oxnard locaiton |
| 1650 E Daily Dr, Camarillo, CA 93010 | Converted to Jack in the Box |
| 1298 S Winchester Blvd, San Jose, CA 95128 | Converted to a Taco Bell |