Information on this page is scant. Minimax is not a well documented subject on the internet, and being as I came to existence after the well after the heyday of Minimax, I'm not the most informed on the subject. Despite this, I still have compiled what I have been able to find while researching. If you have any information you'd like to share on the subject, please leave it in a comment below!
Minimax was one of Houston's older local grocery stores. Competitors at the time included Henke & Pilot (who would later be bought by Kroger), and Wiengarten. Unlike previously mentioned chains Minimax operated stores under a franchise system. To help encourage early expansion, franchise rights were offered to existing grocery stores wanting to join the Minimax brand. Franchisees enjoyed a great degree of freedom, with many even keeping the original name of their business in front of Minimax. As is evident by the advertisement for Mondrik's Minimax Below.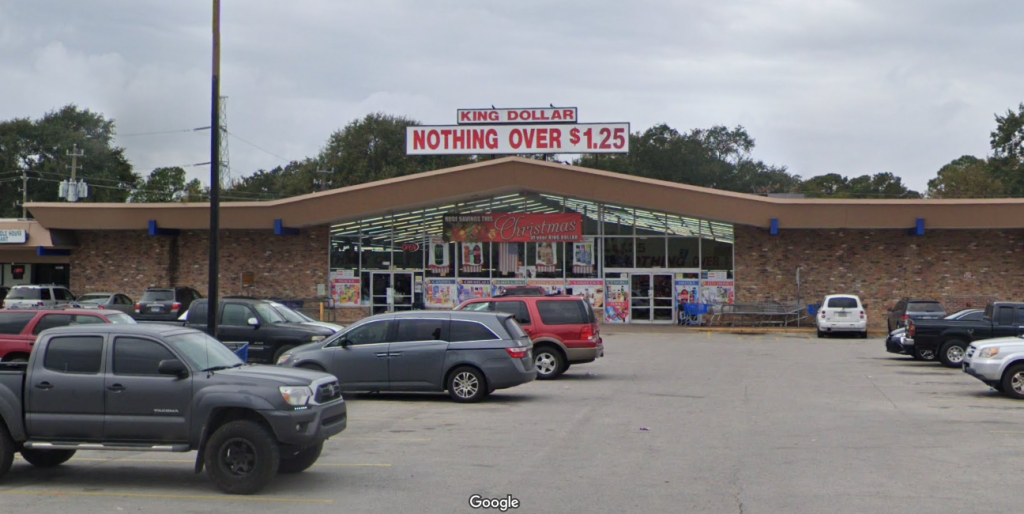 As far as grocery chains go, the franchise model never really caught on with company owned stores winning out. Large scale Super Markets began to pop up in Houston during the late 60s with Henke & Pilot being converting to Kroger, and Safeway beginning their first expansion. Convince and lower prices began to win customers over to Super Markets. Minimax managed to survive until the 1980s, and some locations may have made it into the 90s. However, this was at a reduced presence compared to the statewide locations the chain had previously held. Many of the buildings still stand. However, very few if any still operate as full fledged grocery stores. Mostly due to the small nature of the original Minimax locations.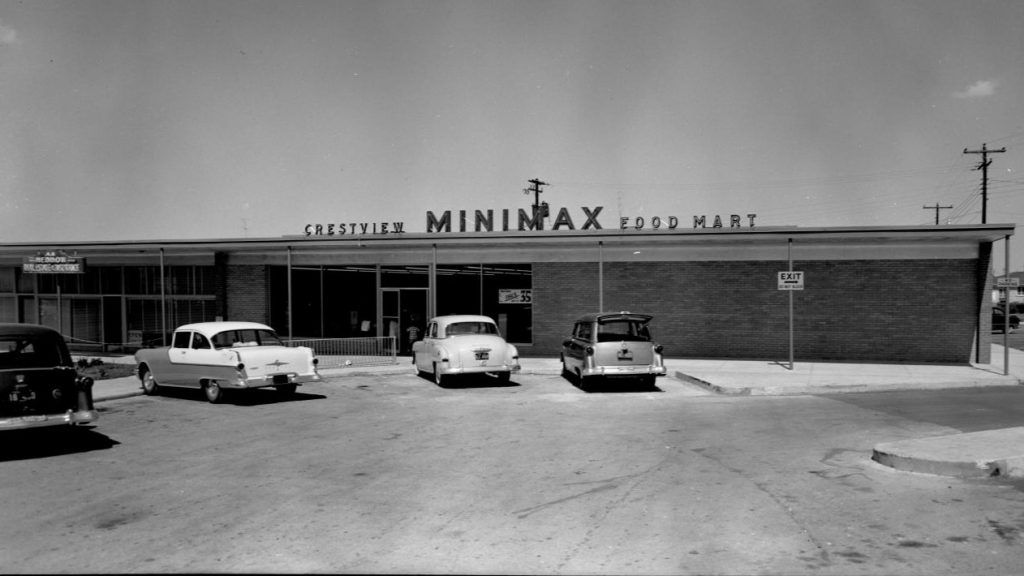 As of 2018, most of Houston's original grocery stores are remembered in some way. Weingartens continues to own and manage many of their former properties and the shopping centers they occupy. Henke & Pilot has become the name of a trendy Gastropub. While Minimax has been left to the wind. With only a single somber reminder. Minimax Drive, a road leading to the now demolished Distribution Center East of the also abandoned Northwest Mall.
| Address | Notes |
| --- | --- |
| 1204 Westheimer Rd Houston, TX 77006 | Likely original location. Built around 1930 still standing now a Slick Willie's Pool Hall |
| 1019 Westheimer Rd Houston, TX 77006 | Open by 1950 Store #1 |
| 12661 Market Street Rd, Houston, TX 77015 | Built 1950 Store #2 |
| 711 W Gray St Houston, TX 77019 | 1950 Store #4 |
| 620 W. Shaver Street, Pasadena, TX 77506 | 1950 |
| 5472 Bellaire Blvd Bellaire, TX 77401 | Opened in 1960 when Beldens converted originally 5101 Bellaire |
| 5550 North Freeway Houston, TX 77076 | Martin's Minimax now a 99 Cents Only Store |
| 1728 W Mt Houston Rd Houston, TX 77038 | Clayton's Minimax Opened 1978 still open in 1983 |
| 2601 Cartwright Rd Missouri City, TX 77459 | Hopper's Minimax Open in 1986, possibly in 1992. Previously a Gerland's now a gym. |
| 1719 Garth Rd Baytown, TX 77520 | Texas Superfoods Minimax now a furniture store. |
| 1411 Ahrens St Houston, TX 77017 | Womack's Minimax |
| 1285 Pinemont Dr Houston, TX 77018 | Kingmart Minimax now HCC Northeast |
| 1001 S Broadway St La Porte, TX 77571 | La Porte Holiday Foods Minimax |
| 2801 Palmer Hwy Texas City, TX 77590 | Texas Superfoods (Did not use Minimax Name) |
| 1201 Strawberry Rd Pasadena, TX 77506 | Kingmart Minimax demolished after 2013 for a Stripes |
| 820 S Oak St La Marque, TX 77568 | Texas Superfoods (Did not use Minimax Name) |
| 8622 Irvington Blvd Houston, TX 77022 | Carmona's Minimax |
| 2540 E Broadway St Pearland, TX 77581 | Pearland Minimax |
| 12512 Bellaire Blvd Houston, TX 77072 | Ferguson's Minimax |
| 18518 Kuykendahl Rd Spring, TX 77379 | Wheat's Minimax |
| 1813 Center St Deer Park, TX 77536 | Plaza Minimax |
| 2555 Gessner Rd Houston, TX 77080 | Kyle's Minimax was previously a Gerland's |