Company History:
Steak N Shake was on an expansion binge during the 1970s. Fueled by exponential growth in the decade prior, the Mid-Western company had its eyes set on the West Coast. With multiple states standing between Indiana and California, the oil-rich state of Texas was an attractive option to continue Steak N Shake's phase of expansion. To help build their foothold, Steak n Shake chose to hit two major cities at once Dallas and Houston.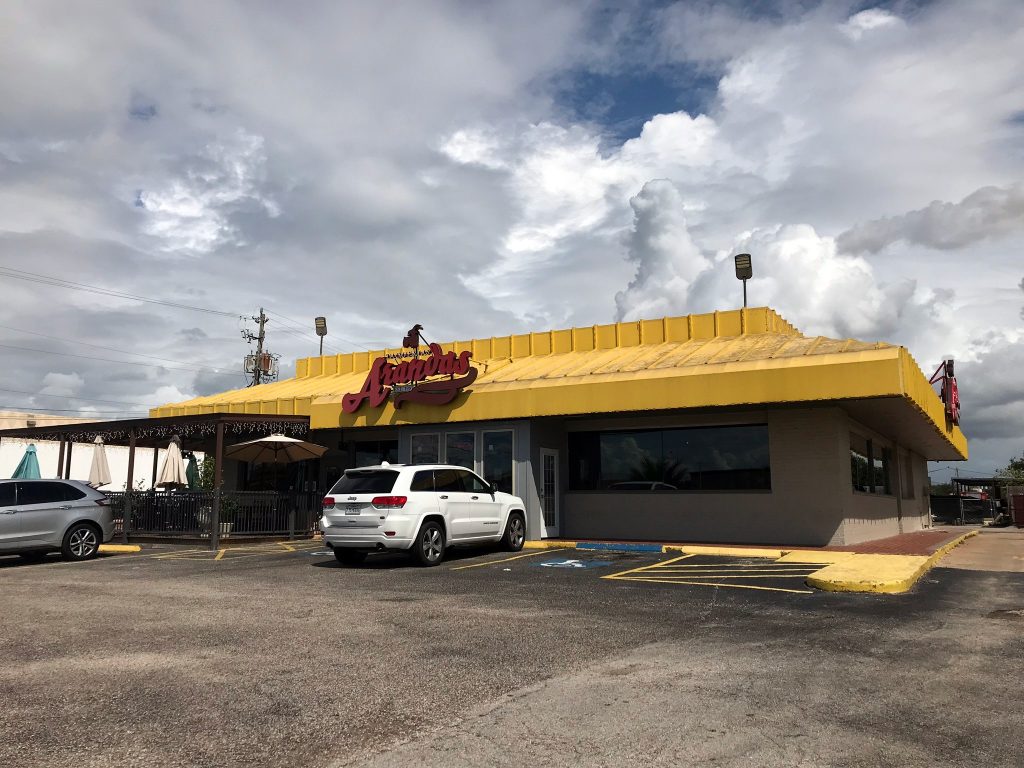 Local History:
Steak N Shake debuted in the Houston area in August 1976. Corporate decision-makers seemed to put complete faith into their Texas expansion by opening six locations in Houston throughout 1976. An additional three would open by early 1977. The chain advertised heavily, attempting to attract both employees and customers. Just as quickly as Steak n Shake entered Texas, it exited the market. The last mention in Houston was a Chronicle ad searching for management, run on June 30th of, 1978. Making it just a month shy of the two-year mark, there is little information on what exactly went wrong. Although the advertisements towards the end make it seem likely that staffing issues were a contributing, if not a primary, factor. An interesting side note, of the 9 locations built, seven were sold to Grandy's. Which was a Southern Comfort restaurant chain, somewhat similar to Black Eyed Pea. Coming from Dallas, the former Steak 'n Shakes made easy conversions. The only significant building modification was the addition of a metal mansard roof which is a feature of all Grandy's locations.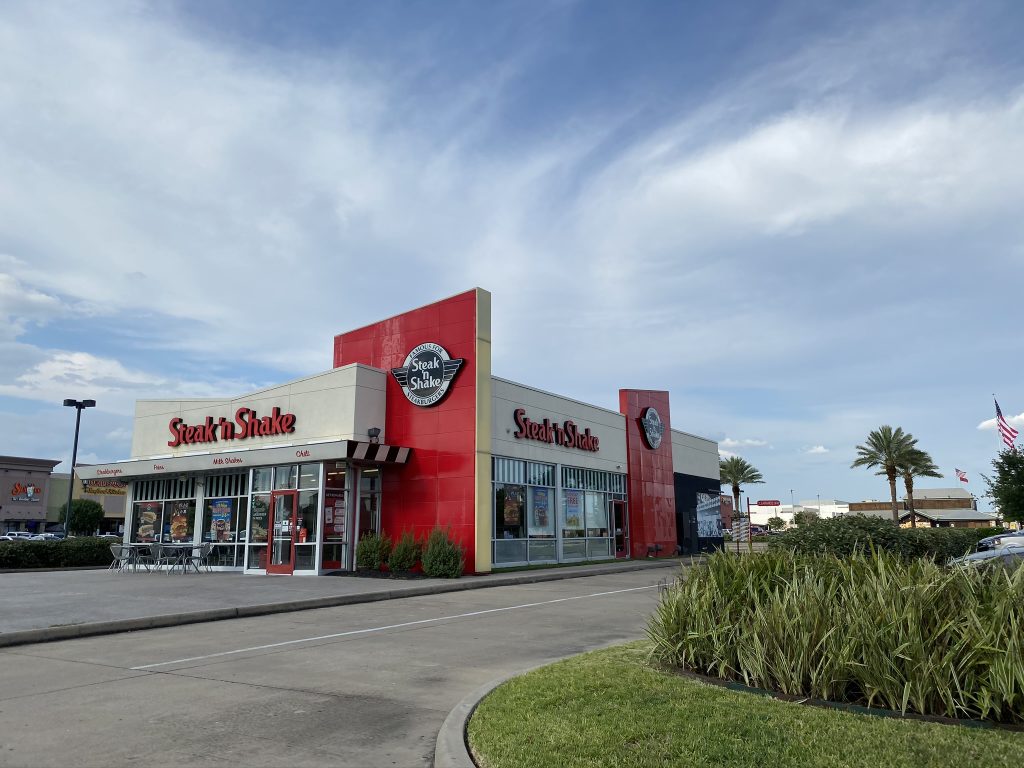 In 2008 San Antonio Entrepreneur Sardar Biglari purchased the chain, which had only shrunk further after leaving Texas. He began another wave of expansion, including news stores in Houston. These would be built at a much slower pace, with construction lasting from 2008-2013. When they first opened, Steak n Shake was well received. More significant issues within the company would make their way down the chain of command. The stores would develop a reputation for slow and often poor service, albeit good food. The expansion undertaken by Biglari was composed of company-owned stores, which were quickly becoming unprofitable. Throughout 2018 and 2019, the Houston locations would sporadically close while attempting to switch to franchised ownership. During the COVID crisis, the final blow was dealt with all Houston locations permanently closing by the end of June 2020. Since the closing of these stores, local C-Store chain, Now & Forever has reopened a Counter Service only location within one of their stores at 13905 Westheimer Rd, Houston, TX 77077.
Photo Gallery:
| Address | Notes |
| --- | --- |
| 2227 Gessner Rd Houston, TX | 1976-1978 Sold to Grandy's, Now Taqueria Cancun |
| 8111 S Gessner Rd Houston, TX | 1976-1978 Sold to Grandy's, Now Taqueria Arandas |
| 5322 Farm to Market 1960 Rd W Houston, TX | 1976-1978 Sold to Grandy's, Demolished 2018 |
| 3730 Kirby Dr Houston, TX | 1976-1978 Sold to Grandy's, Later Demolished |
| 5745 Westheimer Rd Houston, TX | 1976-1978 Sold to Grandy's, Now James Coney Island, Highly remodeled |
| 14508 Memorial Dr Houston, TX | 1976-1978, Became Farm and Home S&L Then Ta Hua Chinese |
| 8321 Broadway St Houston, TX | 1977-1978, Became Sugar's Club Later Demolished |
| 1005 Bay Area Blvd Houston, TX | 1977-1978 Sold to Grandy's, Later Demolished |
| 806 Southmore Ave Pasadena, TX | 1977-1978 Sold to Grandy's, Later Demolished |
| 12611 FM 1960 Houston, TX | 2008-2016 Currently Vacant |
| 20950 Katy Fwy, Katy, TX | 2010-2020 Egcellence Cafe |
| 3030 Business Center Dr, Pearland, TX | 2012-2020 Currently Vacant |
| 20971 Gulf Fwy, Webster, TX | 2013-2020 Currently Vacant |