Laredo Taco Company, is a fast food concept owned by Stripes Convenience Stores. In 2015, Stripes was acquired by Sunoco. Some experimentation was undertaken by Sunoco to help improve their convenience store operations. Outside of Stripes switching to Sunoco brand gasoline there was little change for the  Texas based Stripes customer to notice. However, outside of Texas Sunoco chose to build a new store concept, including co-located Laredo Taco Company locations. Three stores were built throughout the Nashville, TN area. Another was also built in Greensburg, PA which is outside of Pittsburgh. This is the location I was able to get photos of.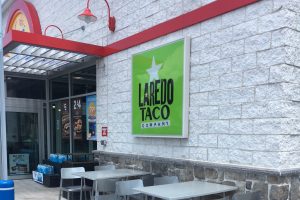 This location operates under the A-Plus banner of stores. It is owned by Sunoco, and was completely torn down and rebuilt when the Laredo Taco Company was added. There is exterior signage both permanent featured here, and temporary glass cling advertisements for LTC. There's also outdoor seating.
The menu has some differences from the Texas version, such as the addition of both bowls, salad bowls…
… including would you believe it "Nachos Grande"!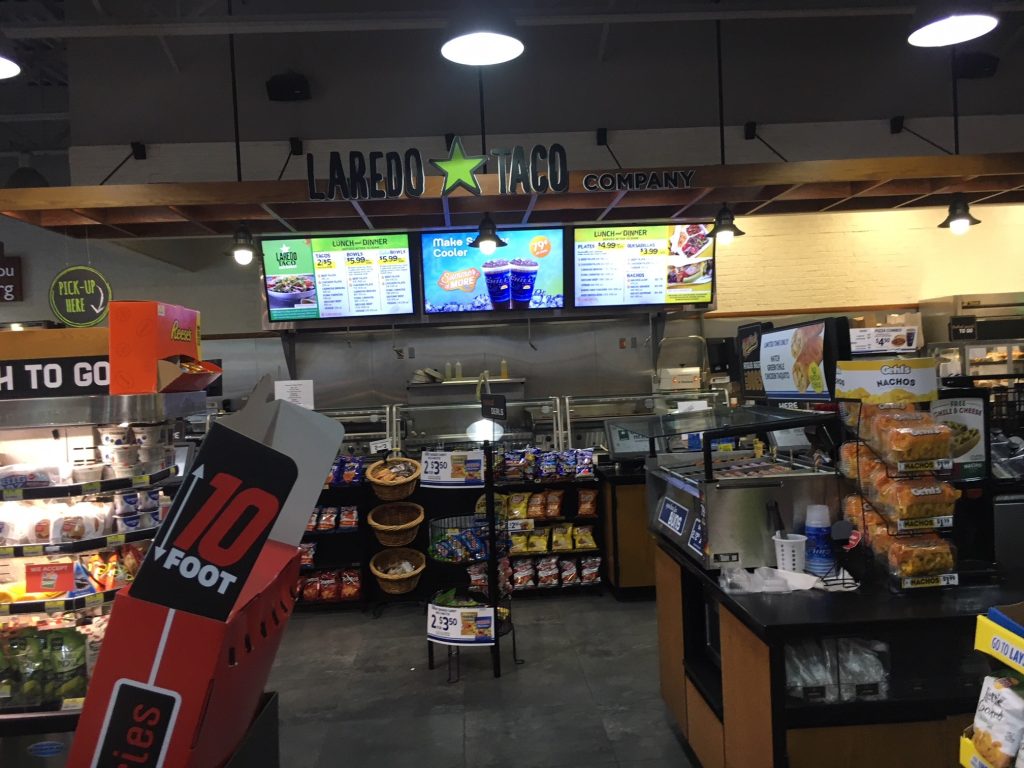 Taking a look around the inside, the store does not resemble a conventional Stripes location. It borrows more from A-Plus styling and themes. Overall I think it looks nice. A-Plus uses a very basic interpretation of the LTC branding and styling, which looks very modern.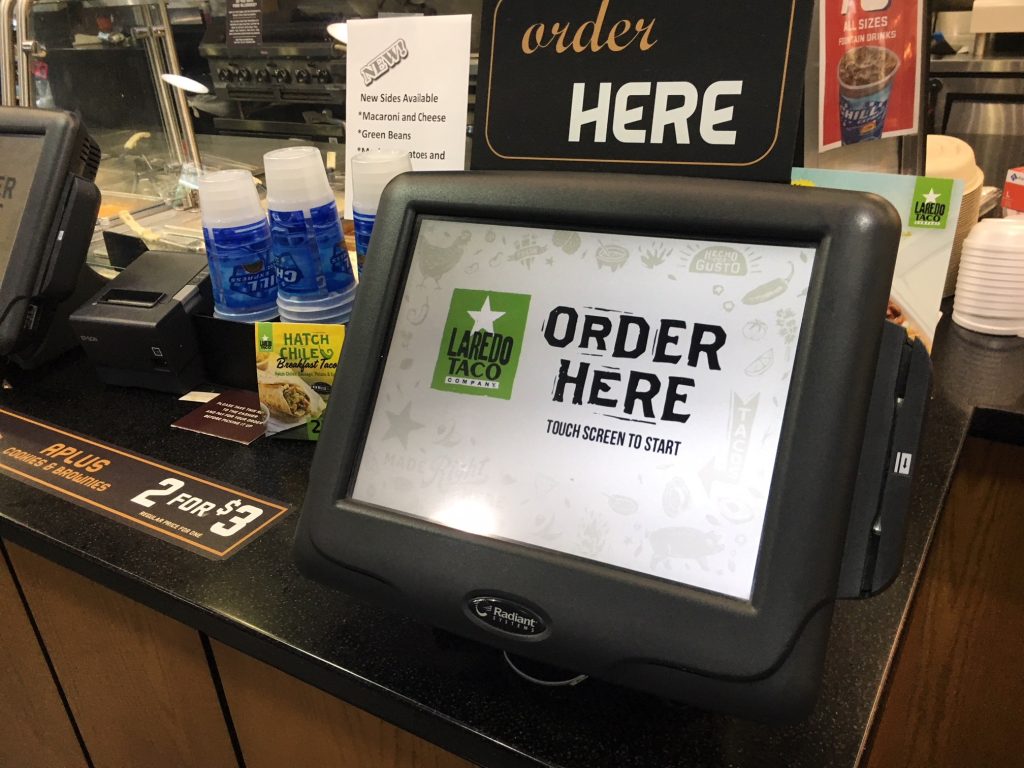 The order kiosk system, while not new to the chain is still in a slow roll out mode. If a store was built more than 6 or 7 years ago, chances are they don't have kiosks.
Now, you may be wondering how this relates to Houston? Well during the end of 2017 Sunoco sold all their convenience store businesses to 7-Eleven who will eventually convert all stores to their own brand. This likely means either a stoppage of new LTC locations or the overall removal of the brand. That's unfortunate for the brand because it's solid, and it has something that most other Taquerias lack which is consistency between locations. Everything is the same, and the quality is consistent. However, it's not necessarily the final sign of death for the stores. As some Stripes locations approximately 200 were sold to a third party who has not indicated any plans to change to 7-Eleven as of yet. So for outside of the Southwest Laredo Taco Company locations, this is probably it for now.