With all the craziness this year I haven't had much time to tend to my blog. I was hoping to have this post out much earlier, but today we'll be talking about why the newest Target in Houston is so special. With the holiday season wrapping up, there's a good chance you've been to a Target lately, or at least in their parking lot. Target has an old history in Houston, they were the second of the large national discount department chains to arrive following Kmart.
Some photos of the building in its post Randalls pre Traget phase in June.
Target's first Houston store opened in 1969 and resembled a modern Hypermarket, including a full grocery store. While novel at the time these features helped Target gain a foothold in what later became a two chain race. By the early 2000s Kmart was out of the picture, Target fell behind Wal-Mart in many aspects. For example their stores were much smaller than most Wal-Marts around town. Also, outside of Super Target locations most stores did not carry fresh foods. Finally, Target had been cutting down many departments, and eliminating some entirely. While Target did try to make up for some of this with constant remodels and their P-Fresh grocery expansion, it was small compared to what Wal-Mart was willing to try in the Houston area.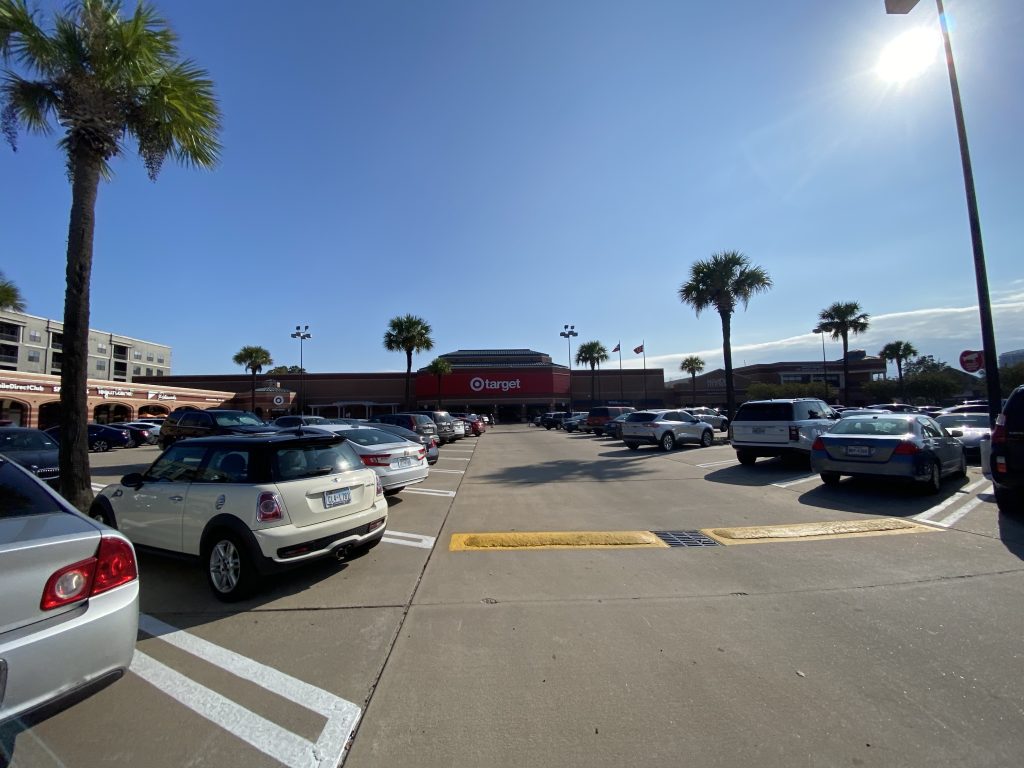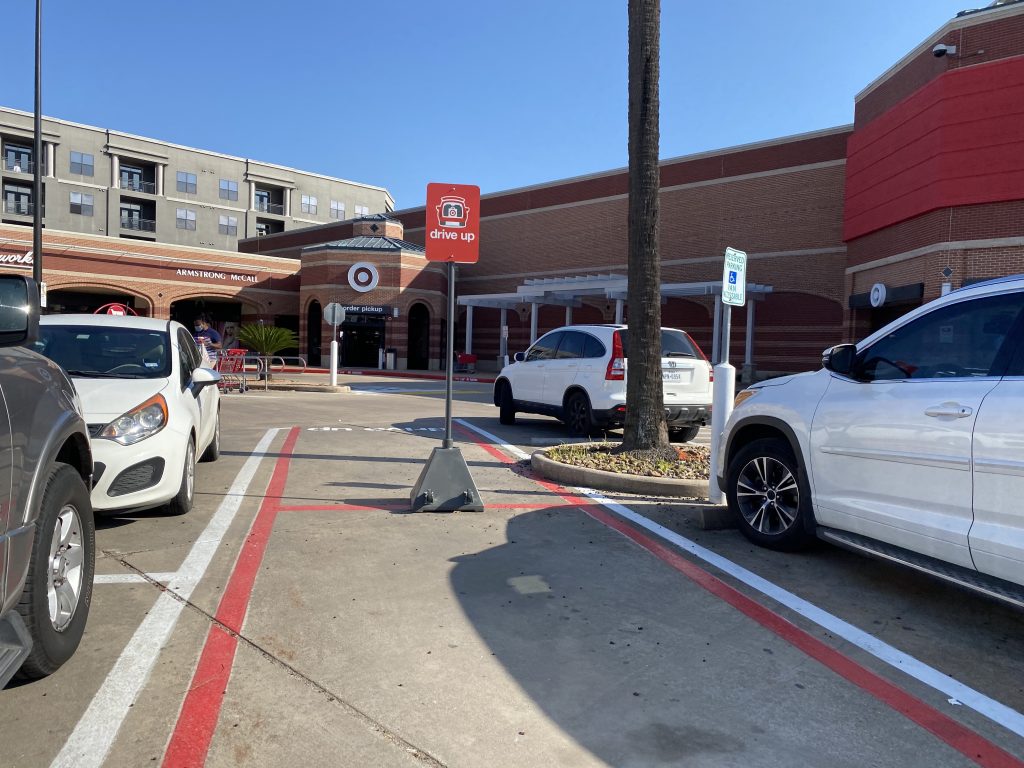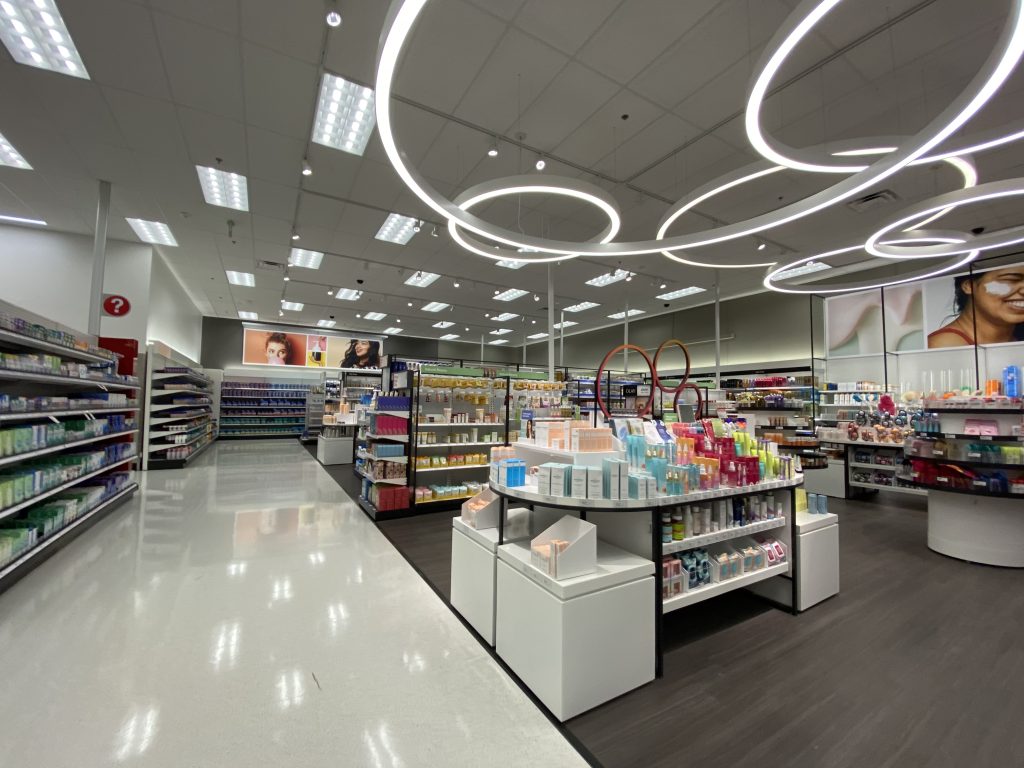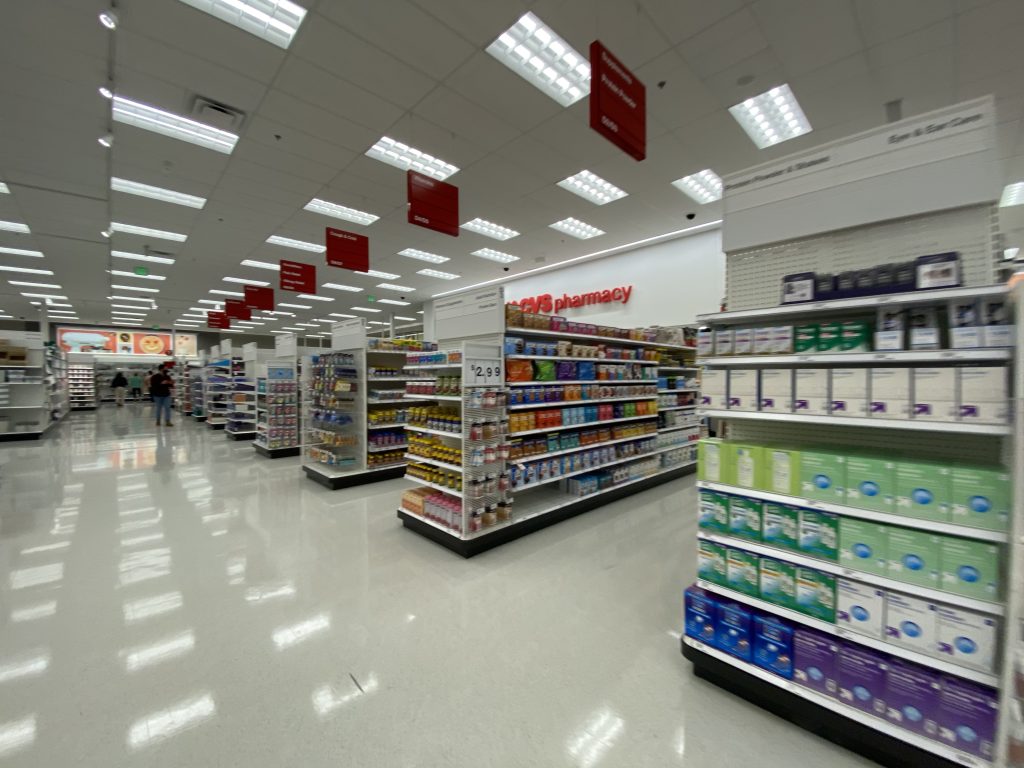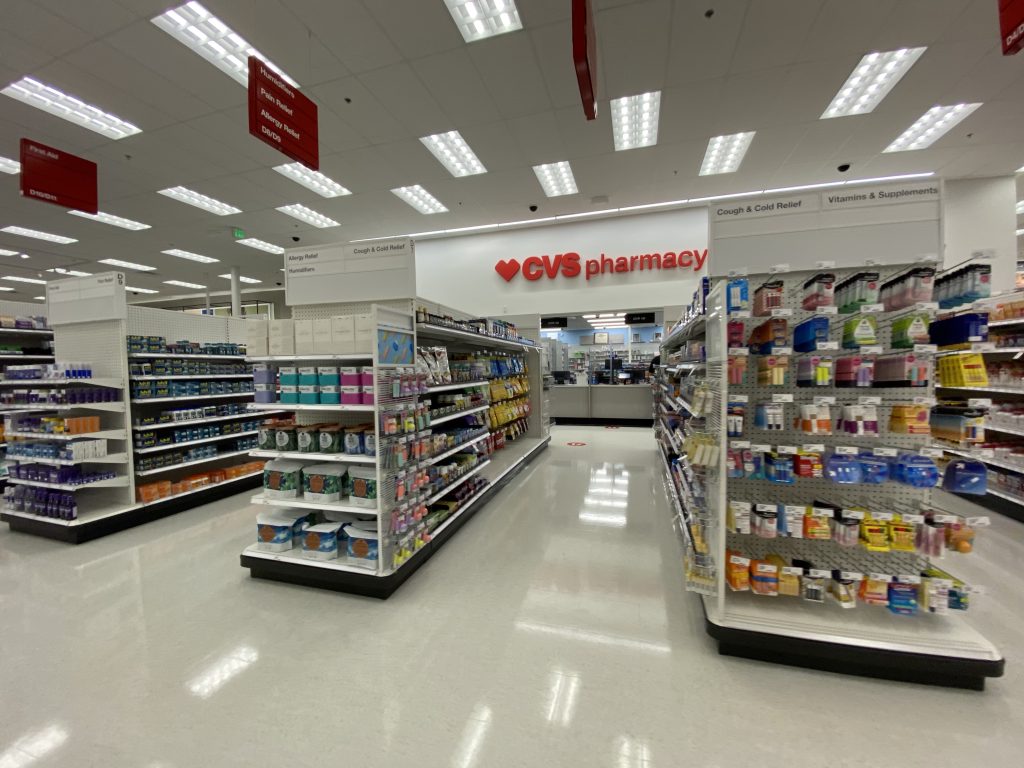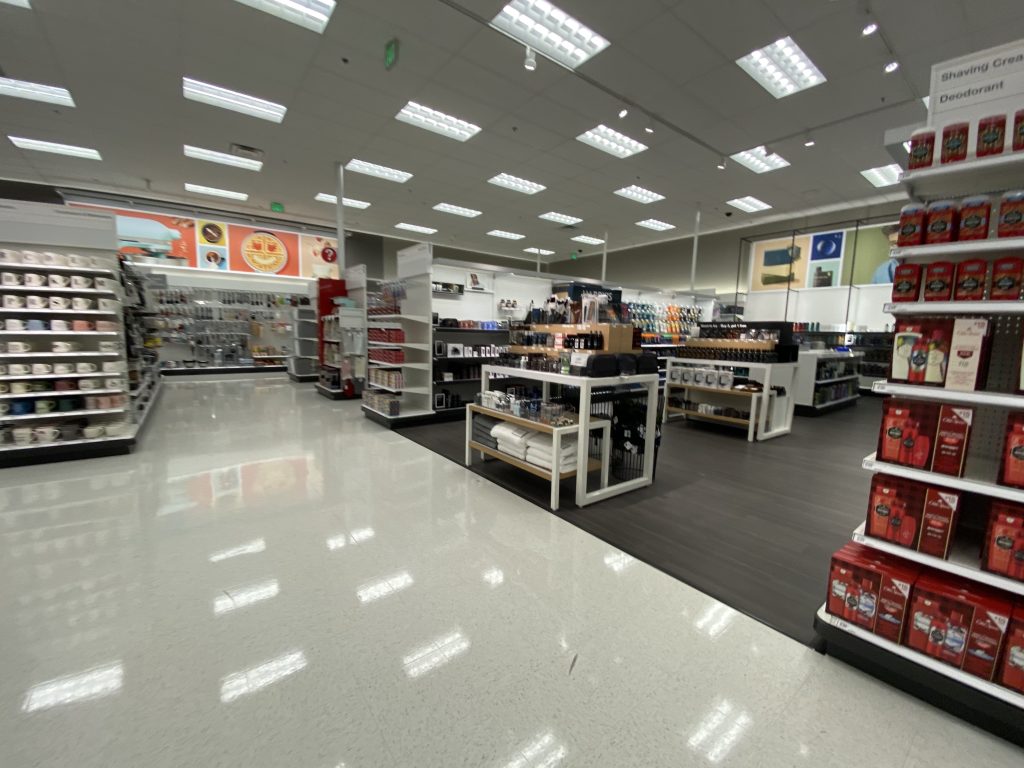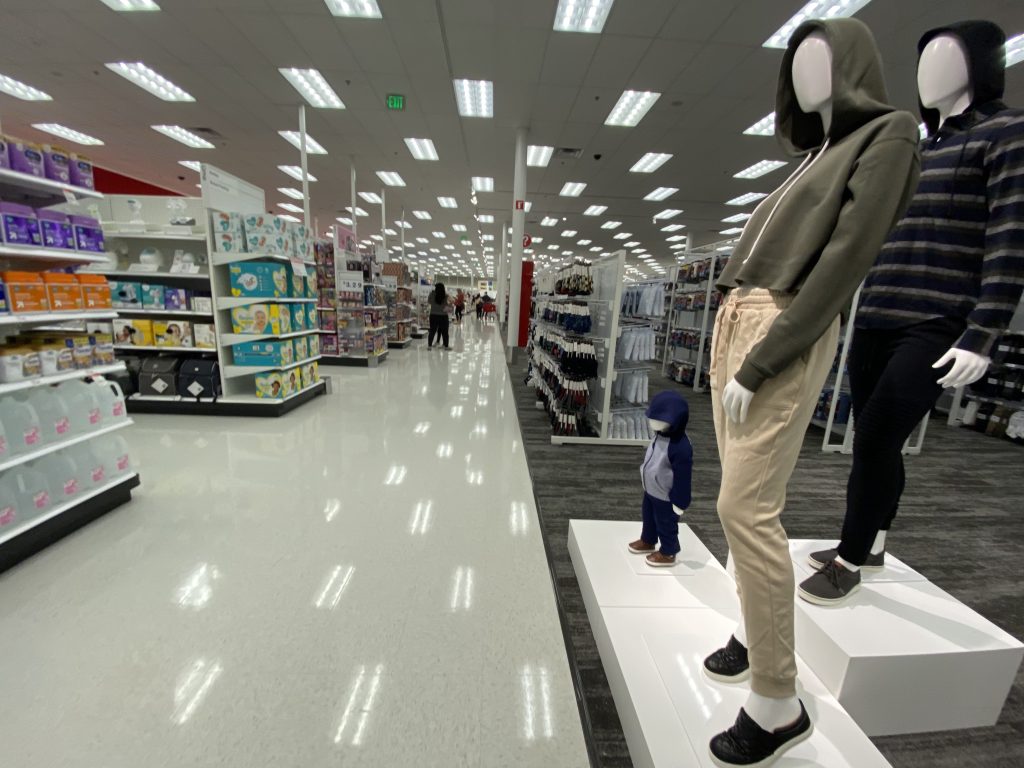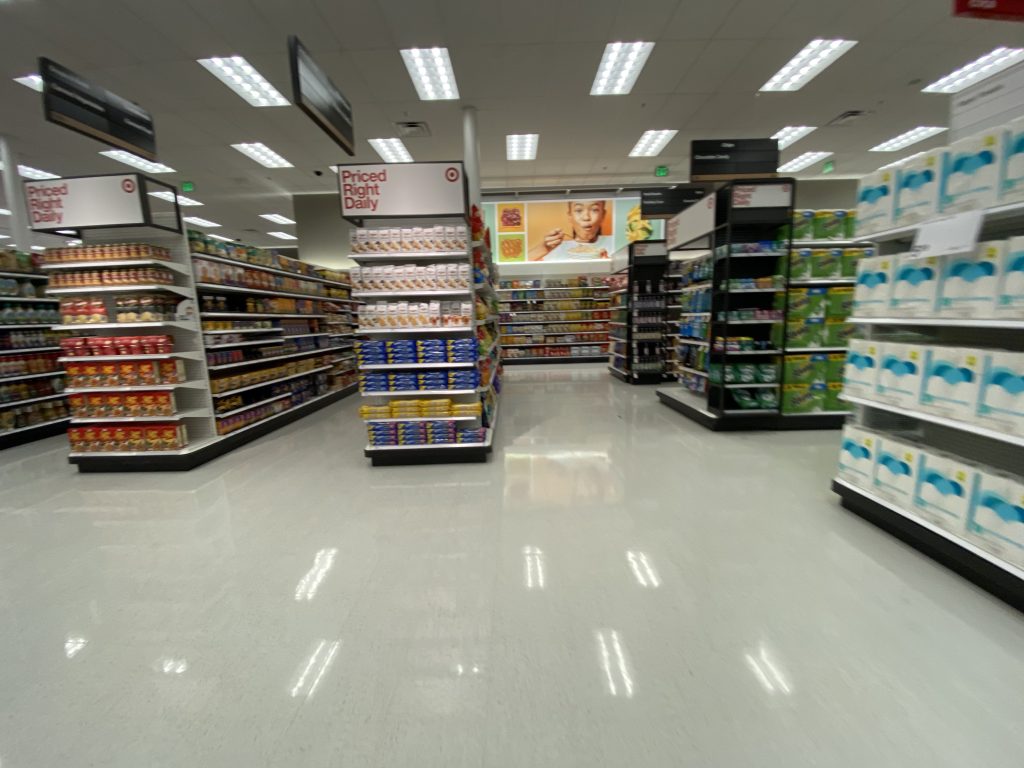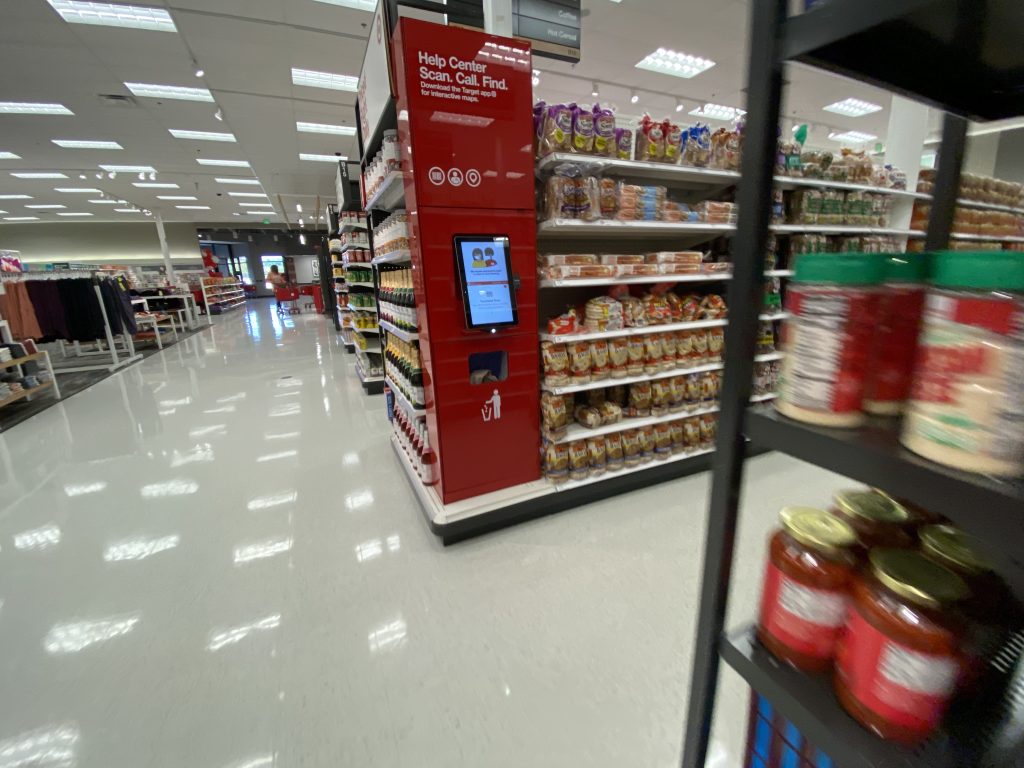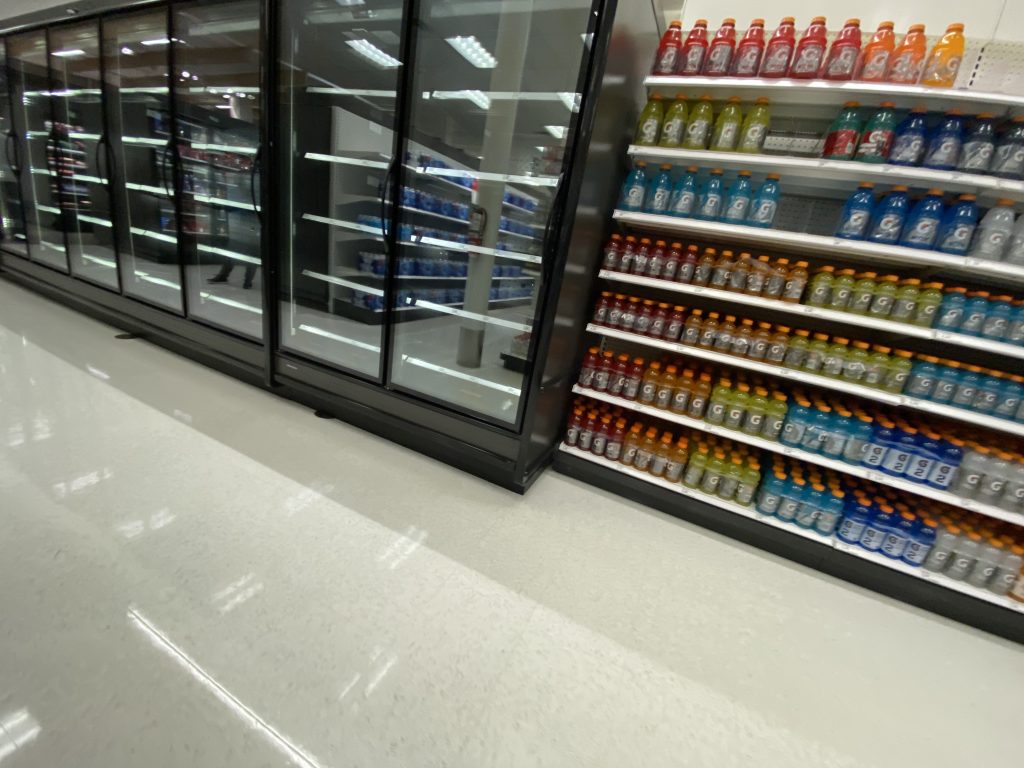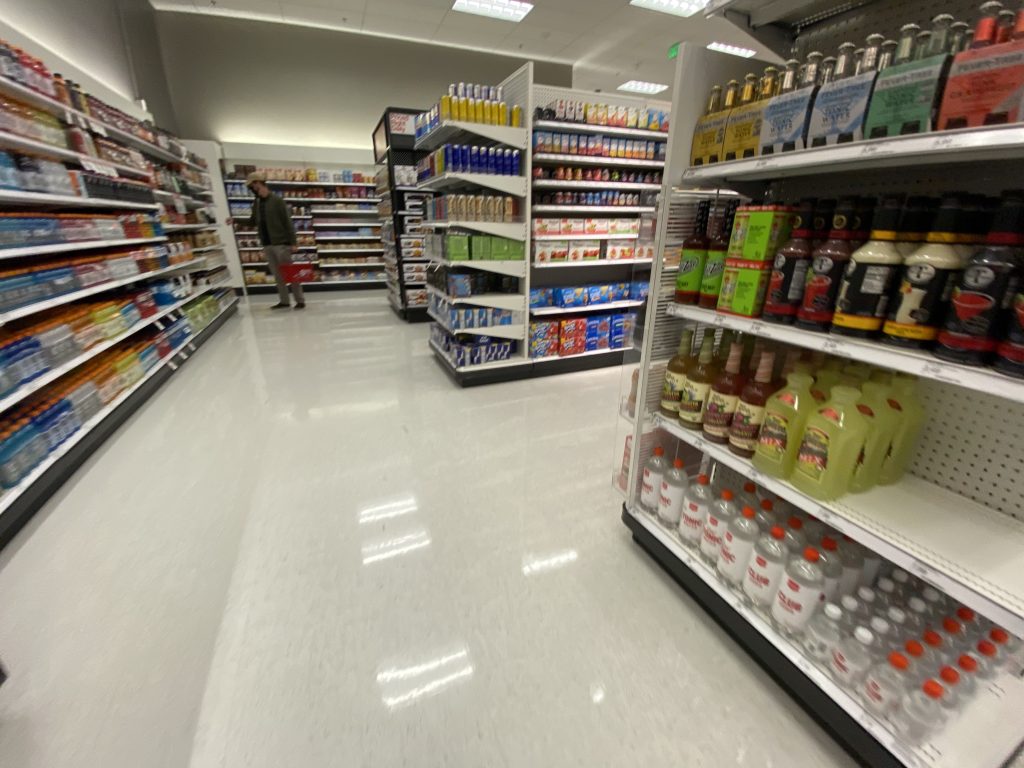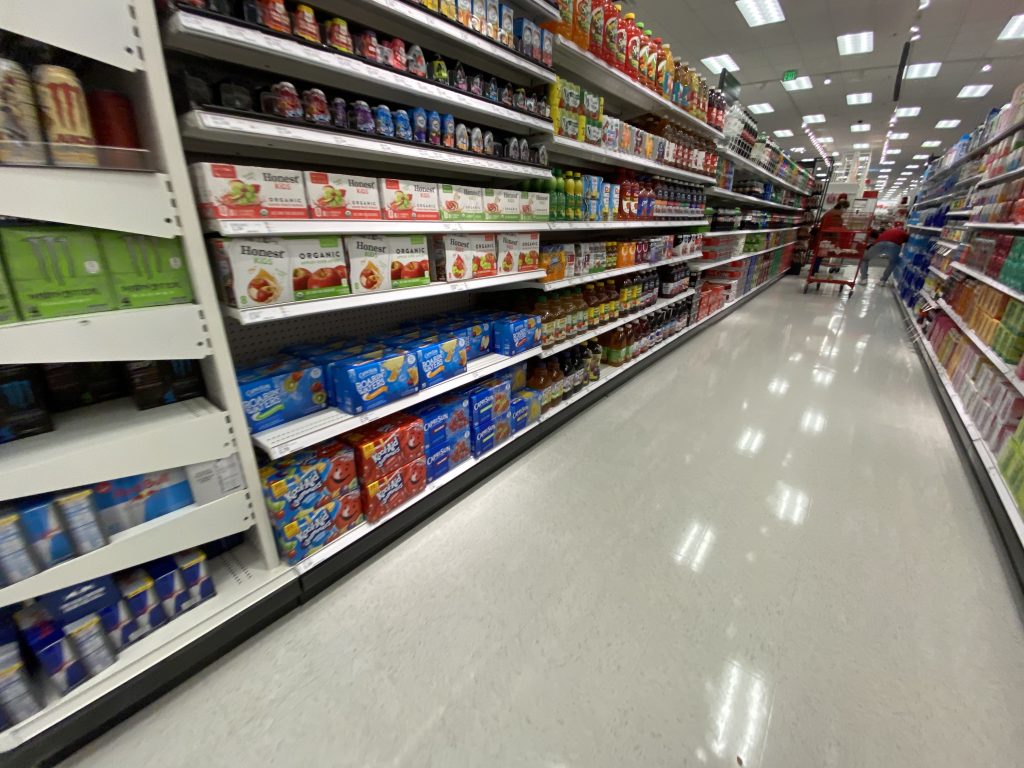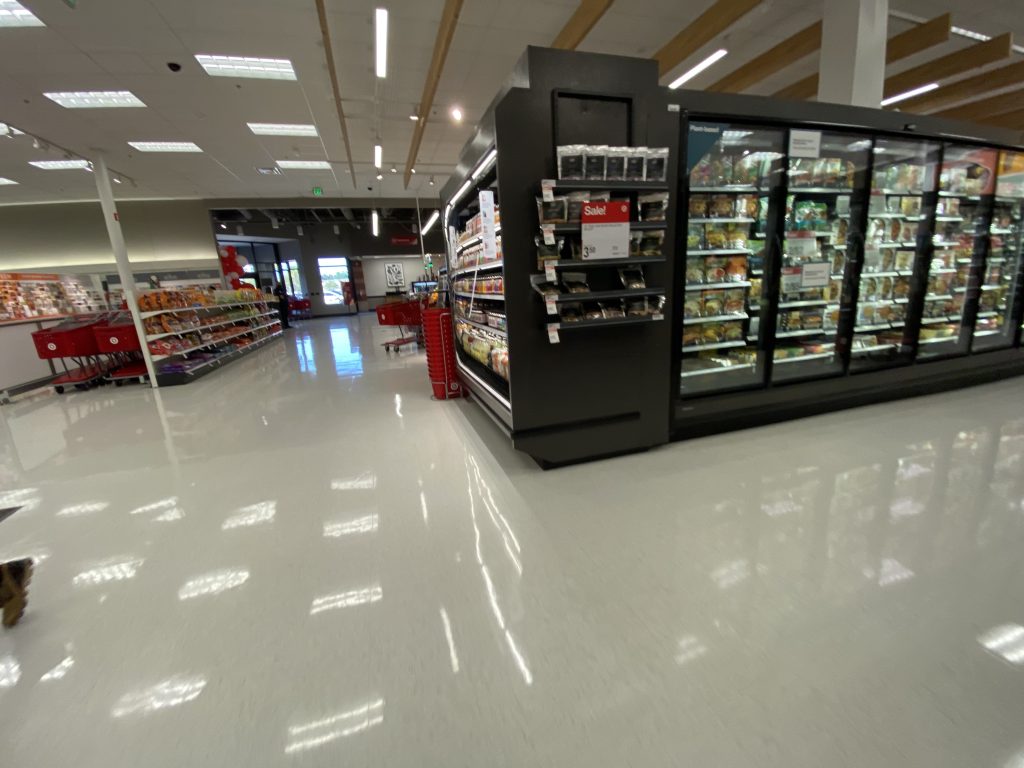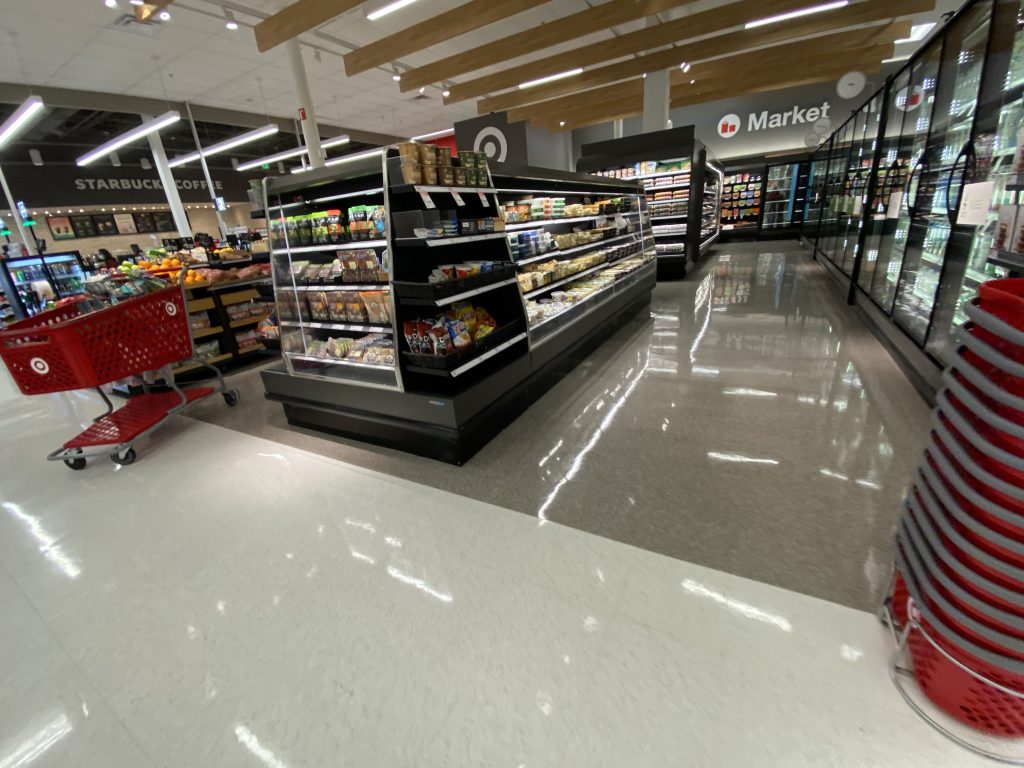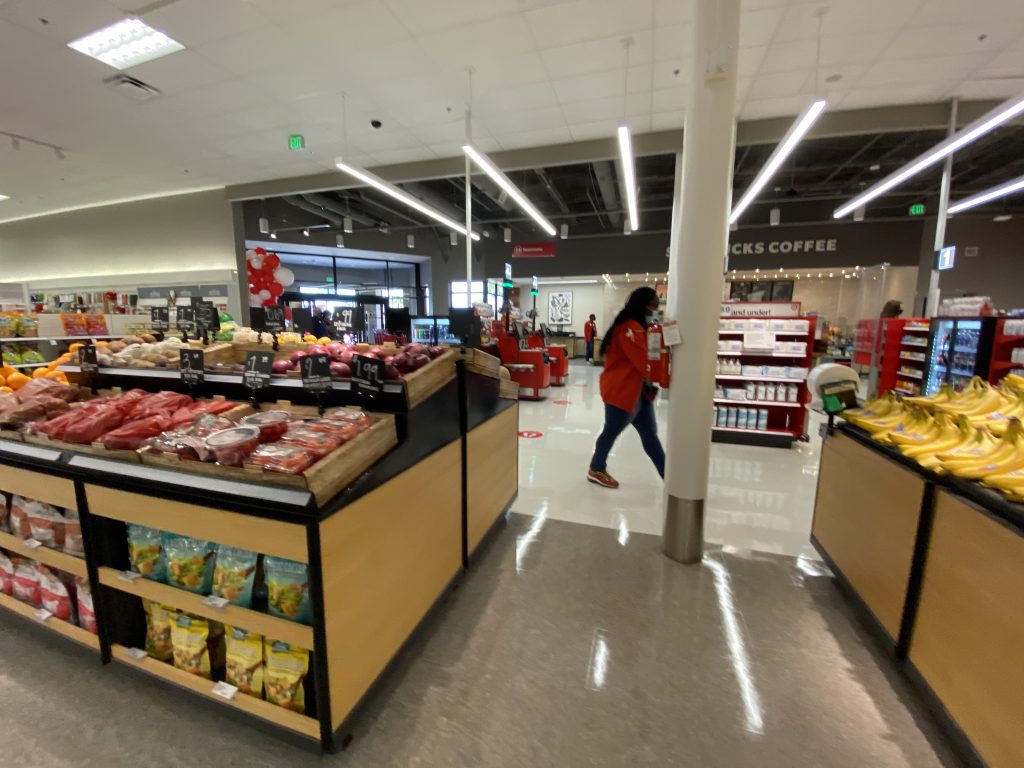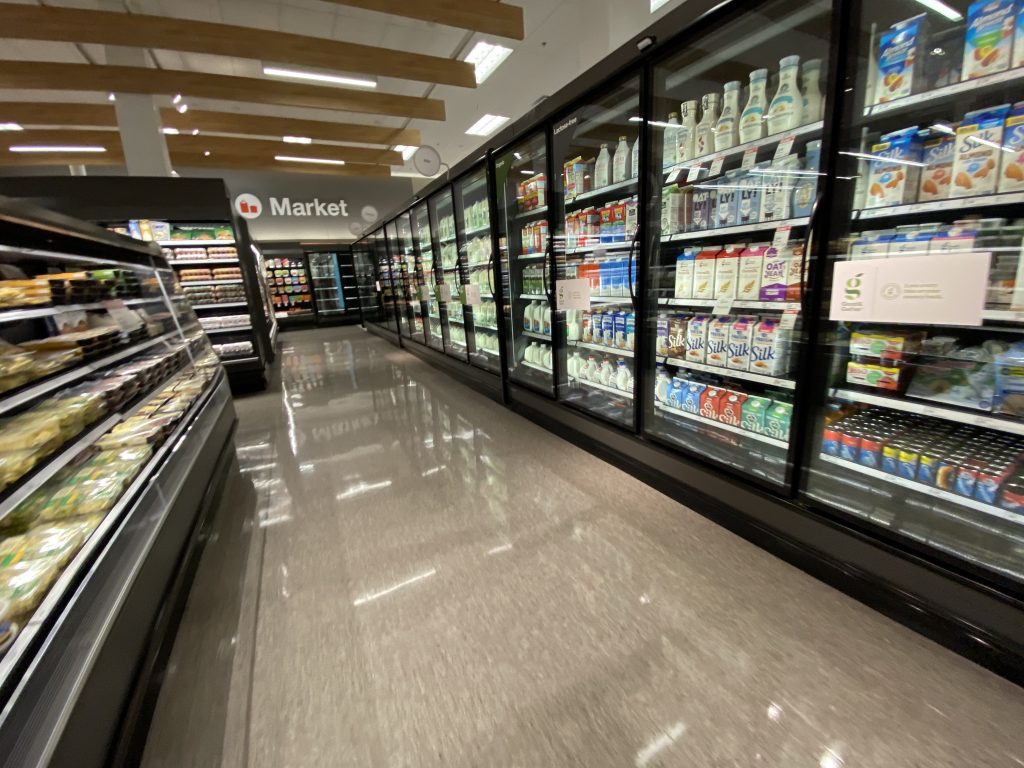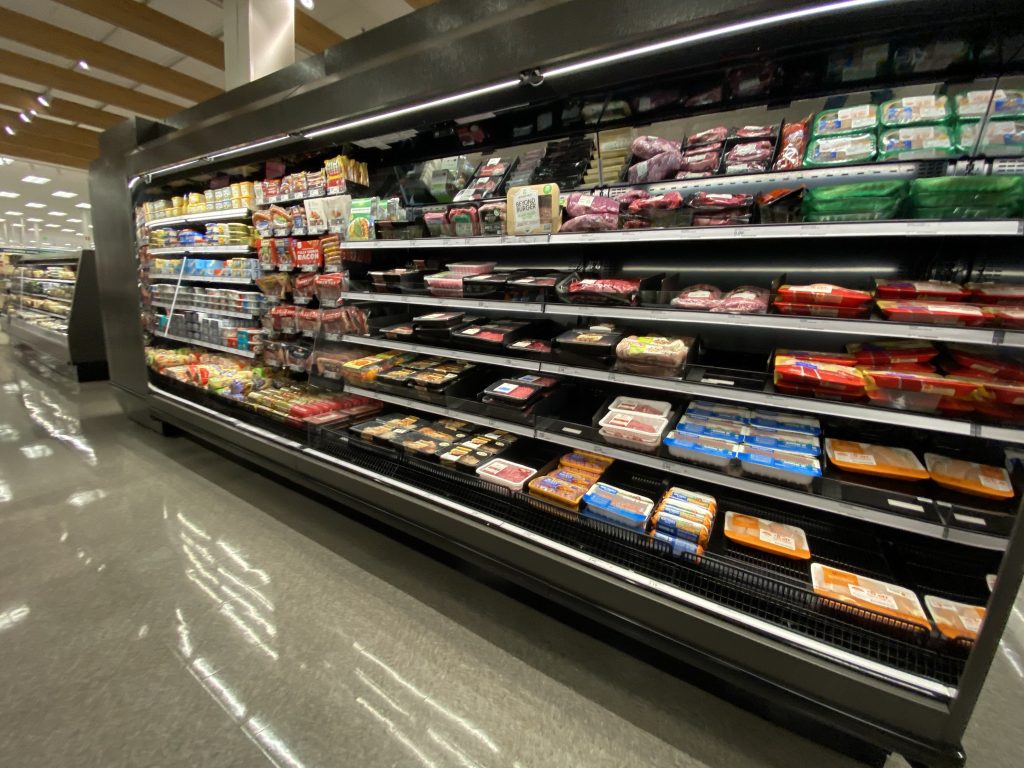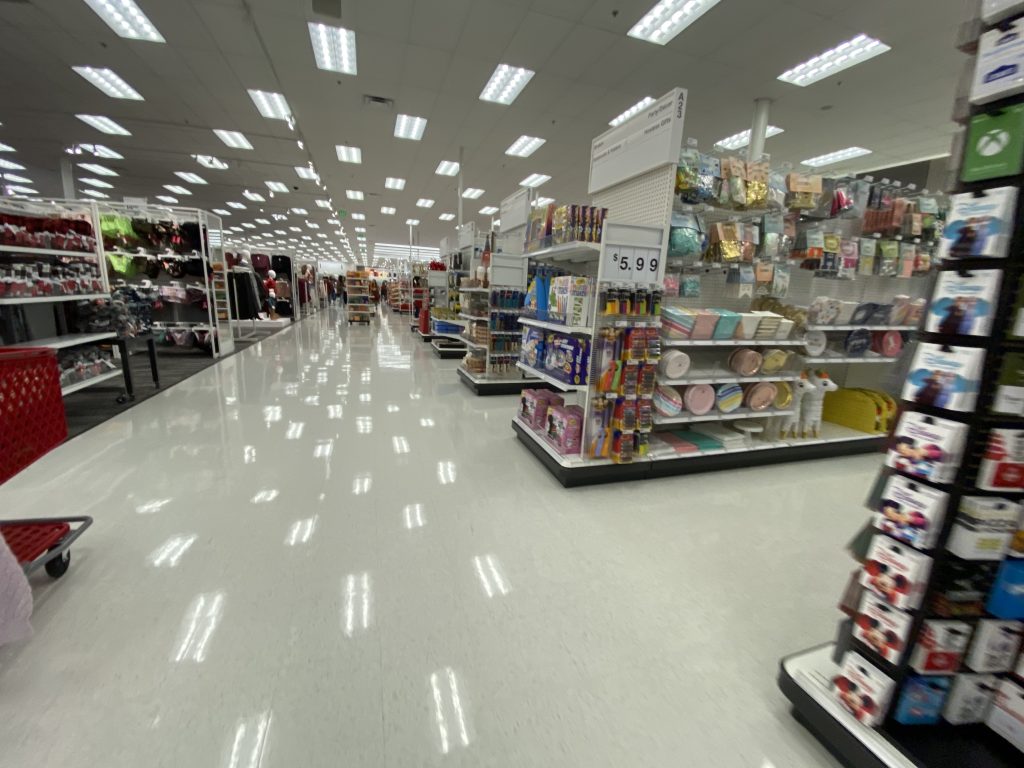 Houston seems to rarely be a test market for most national companies. I think we're seen as being easy to adapt to other markets' preferences. I'm no market researcher though… In the 2000s Wal-Mart had multiple test stores throughout Houston. For example Mas Club, a Hispanic version of Sam's Club, along with Supermercado de Walmart, a Hispanic version of a Neighborhood Market, and Sam's Club Business Centers which were tailored for small business owners. While these prototypes were eventually closed they did provide Houston a chance to provide influence and input for a national chain.
When it was announced that Target would be taking the former Randall's space in Shepherd Square I assumed this would mean a full teardown of the shopping center. I envisioned everything from the former Randall's to the right would be torn down and rebuilt as a two story Target. Once details emerged that the Target was not only to retain the original Randall's footprint, but the building too I was somewhat shocked. I still figured things like the entrances would be reconfigured, and possibly expanded somewhat. It was only when I drove by the Target that I realized not even the brick facade had changed (save for the new sign).
After walking through the store I realized that the product selection had been very carefully crafted. The grocery selection wasn't as extensive but provided a decent selection on par with Randall's prices, and necessities would be well within reach for those who needed them such as the pharmacy and baby sections. This Target is an early Christmas Present not because it was the brand new two story behemoth I imagined, but because it was designed around our community and to fit our needs.