Howdy folks, how many times have you encountered the word "Weingarten" in your life. If you're a native Houstonian, then you probably know the name, to say the least. Houstonians of a certain era, will obviously remember the J. Weingarten grocery store chain. One of Houston's first true supermarkets, starting out in the 1930s, Weingartens experienced an explosive growth post World War II. The family, who had initially only built freestanding grocery stores, quickly jumped on the property development bandwagon. By the 1960s the Weingarten Realty Corp was operating grocery stores in Texas, Louisiana, and Arkansas, along with the shopping centers these stores operated out of. The Weingarten family continued their growth into Realty, expanded their holdings, and shopping centers into areas in which they seemingly had no interest in opening a grocery store. By the 1970s Weingarten Realty owned various shopping centers throughout the U.S. including a couple of small-scale malls like North Oaks here in Houston, and Promenade Mall in Maine!
With the realization that the real money was in property development, the Weingarten family made the decision to sell the grocery arm of their business in 1980 the Grand Union. The decision was apt, as the 1980s would prove to be immensely difficult for even the most established grocers in Houston. Grand Union would throw in the Weingartentowel at the end of 1983, leaving Weingarten Realty Corp. as the only extant arm of the original company. While the Weingarten Realty presence continued to grow around the country, they never forgot about home. They continued to own and lease the shopping centers created for their stores to other grocers. Safeway of course took the largest number of stores, but after their own downfall, new tenants continued to poor in. Weingarten also continued to build new centers, and were seemingly very fond of Target, who were often chosen as major anchors. The Target connection with Weingarten dates all the way back to 70s and Target Food Stores, which were operated seemingly in secret by J. Weingarten, all the way to the Grand Union buyout. Long-standing business relationships seem to have been a common thread amongst the way Weingarten Realty found their best tenants. It's likely that Weingarten Realty Corp. had connections with Zayre, helping them to bring TJ Maxx to multiple former grocery locations of theirs in 1984. Now lets peruse some of the photos I found from these turn of the century (it's been 20 years that phrase has to be appropriate by now!) photos of Weingarten Realty's holdings.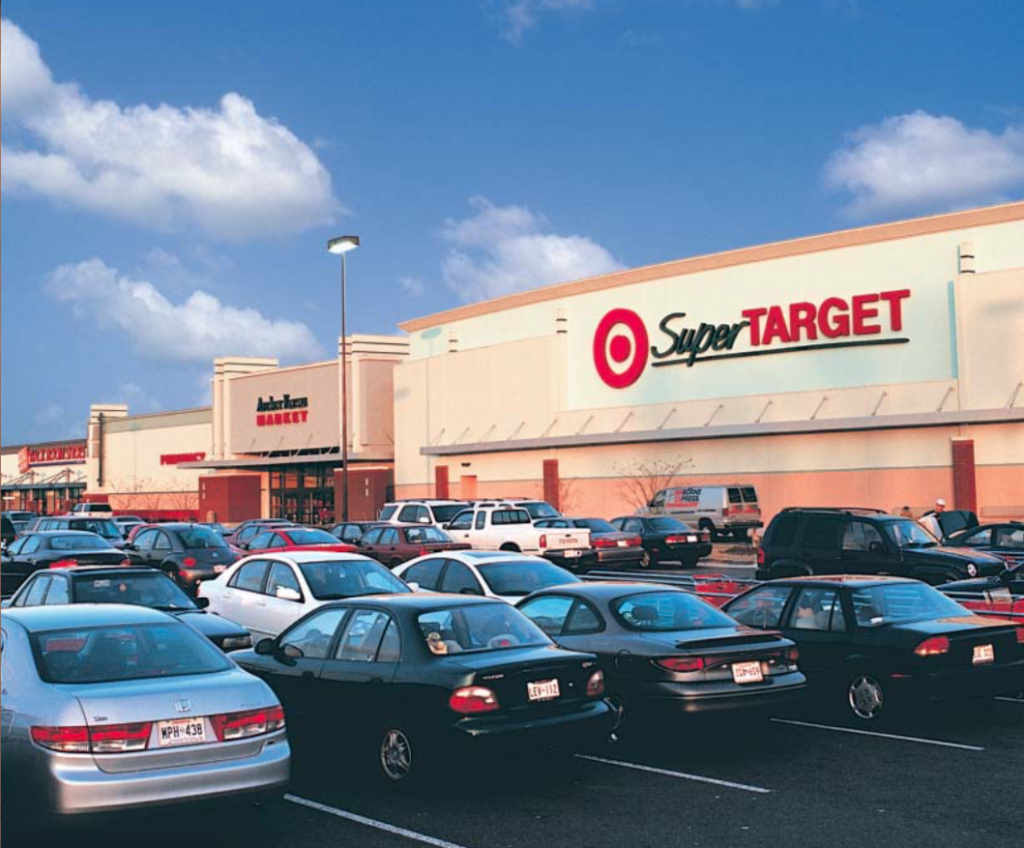 I wanted a photo in this post to represent Weingarten Realty Corp's varied retail holdings, and thought this SuperTarget was a good fit. The entire center had a very cool sort of retro modern design to it. Also check out that original Super Target signage, not to mention the "Archer Farmers Market" which was Super Target's original designation for their grocery department. Unfortunately, just like the naming scheme, most of the other design cues have been covered up by Target during remodels. Although all major structural components are still there, everything has been painted, and a few things plastered over. Although the rest of the center is still in the original design. It's worth puttering around the shopping center in Streetview to see just how much of the "Houston-vibe" was exported, including the tenant mix. I'd suggest starting over here with the abandoned Target Garden Center! Then make your way around towards the Whataburger.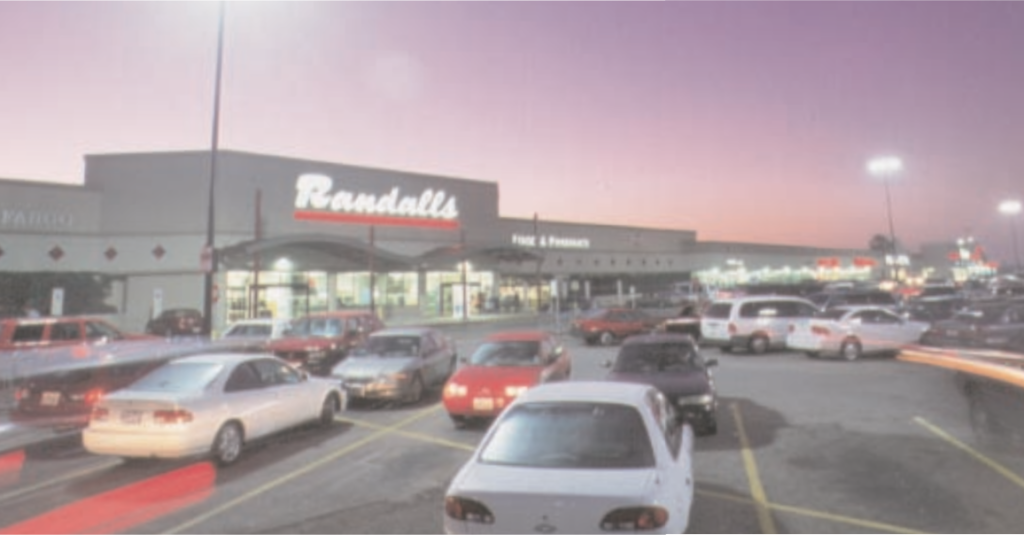 Randalls never seemed to stray too far South. Oddly, the originals Randall's Super Market, from which this chain sort of morphed (but that's a topic for another day), was based out of the Southeast part of Houston, and had a presence across that portion of town. The second generation of Randall's found much more success in locating on the West and Northern sides of town. As of 2021 The Galveston store is still operating. It opened in 1993, and since the 2013 closure of their Lake Jackson store, has been the location the furthest South in Texas. The building still looks much the way it did in this photo over 20 years ago. Some updates include new signage, an updated fuel center, and other new appointments. The structure is still largely the same, including those sunshades, which have either held up well to hurricanes, or have been replaced. With no H-E-B on the island, and relatively positive reviews, this Randall's doesn't seem to be in danger of closing anytime soon.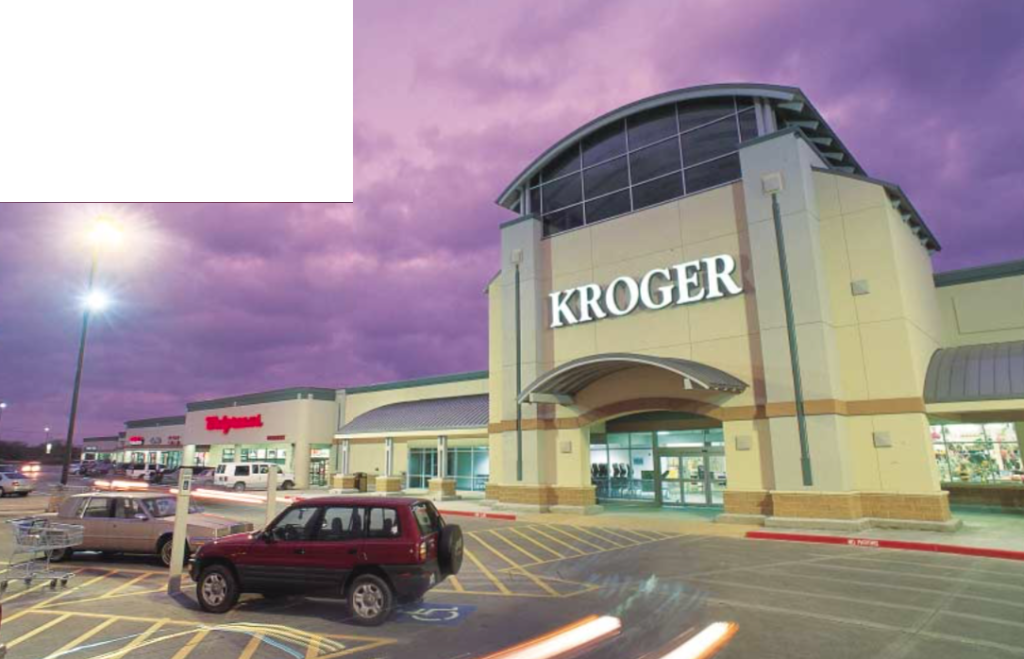 This League City based Kroger shopping center, would have likely been one of the earlier centers built in Houston by Weingarten not to feature one of their stores. Even after selling their stores to Grand Union, a few existing contracts had to be completed. This Kroger opened in 1984, replacing an older Henke's era store in the area. The Kroger was converted to a Signature location right around the time of this photo, in line with most other stores in the Houston area. The "Signature designation" was mainly in response to Randall's Flagship upgrades of the same time. They added a bit of sales floor, but generally not much else. The store closed in 2016, and I happened to capture this back in my pre-website Flickr Days. The store was replaced by a Marketplace location with better access to I-45, and has since been redeveloped as a Gym and Northern Tool location.
Is it time to loot my Flickr archive for some throwback posts? Let me know what you think.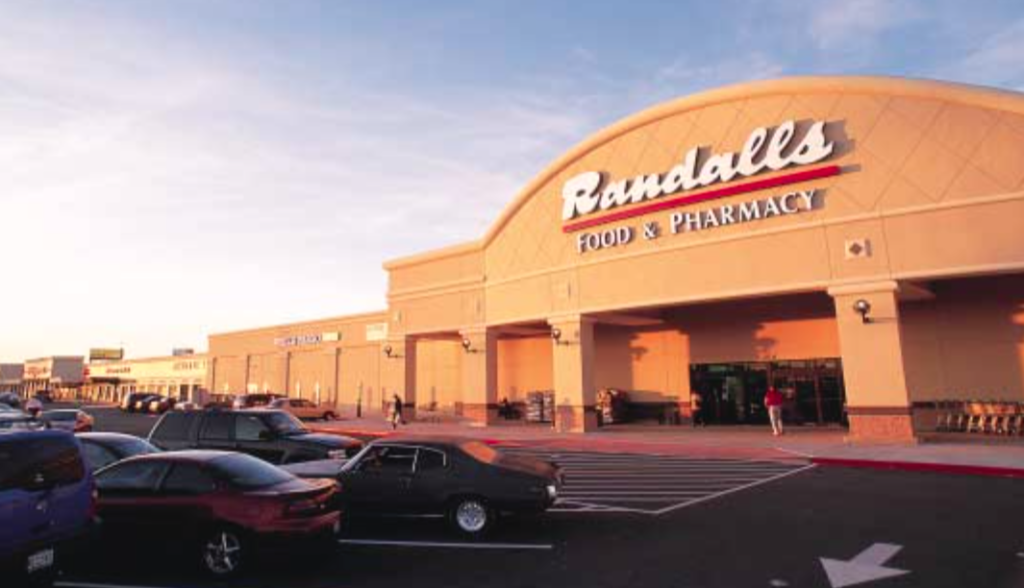 Next, we're back with another Randall's. This particular location has a bit of contentious history. When the Onstead family decided to reincarnate the Randalls brand they had to slightly alter the name due to the aforementioned sale of the original stores. This has made finding the original Randall's location quite difficult. For many years it was referred to by online references as "that one on 34th". Weingartens states that Randall's moved into this property in 2001. This again wasn't a huge shock, as other information online pointed to the fact that Randalls moved to this spot from across 290 at some point. Putting it somewhere around where Academy stands today. What has really been a shock is that it appears that Randall's may have had their second start at another location, somewhere at the corner of 34th and Mangum. Well, theatrics aside this location and the one across 290 were purported for enough years to be Randalls #1 that they de facto are, until more information can be found!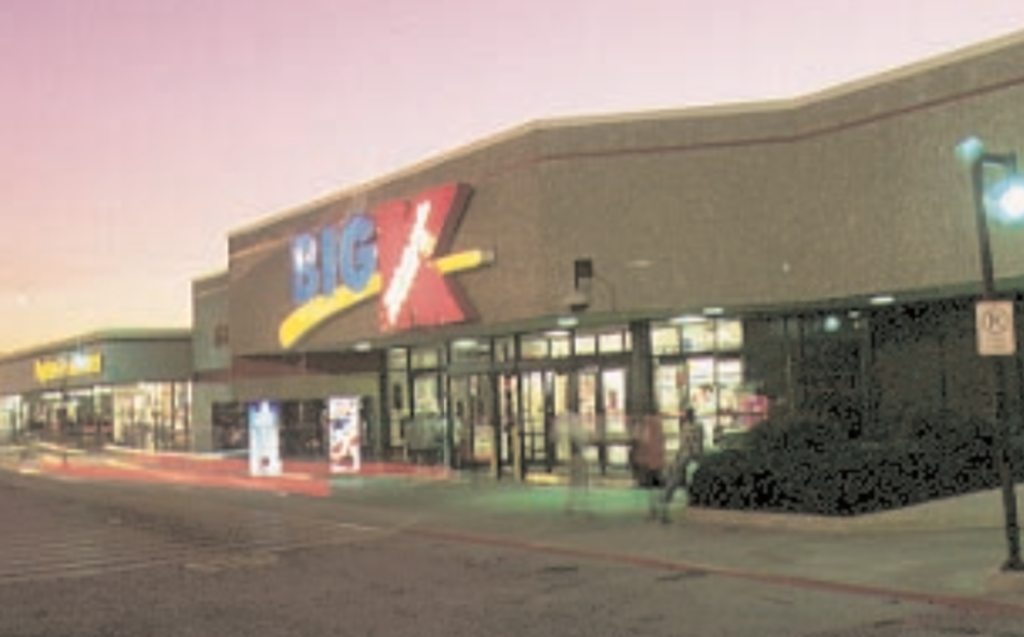 Now, this next photo, you may have already seen if you've peeked at my Kmart page lately. But there's something off about this Big Kmart, which was at 11110 Fondren Rd, Houston, TX 77096. That angular front entrance, and low sign aren't examples of any Kmart designs I know of. Neither is the distinct red strip across the top, all this along with the beige paint job makes this look like a Target. This is, of course, because this building started out as a Target! This store is the only known example of a Target to Kmart conversion, and was pulled off. Originally starting off as a Weingarten/Target center in the 80s. This was an example of a store developed under Weingarten but being built under Grand Union. Target managed to stick around until 1999, which is well after AppleTree finally dropped the grocery end, being immediately replaced by Fiesta, who is still there as of 2021. Thankfully, as soon as Target left, Kmart was available to take the space. This store holds the distinction of being the final location in Houston proper to open.
Let's end here at Champion's Village. On our left we have a Randall's located at 5219 Farm to Market 1960 Rd W, Houston, TX 77069. This store started off as a Handy Andy in 1974, when they pulled from Houston in 1979 Randall's took over their stores. Handy Andy had pushed themselves here as an upper scale chain, which was in contrast from their image in San Antonio and other areas of Texas as a  discounter. When Randall's took over these new stores the upscale theming was kept, and in at least a few locations the stock was also largely left unchanged. When Randall's debuted their Flagship concept years later, these former Handy Andy stores would be some of the First Randalls to don the new look. On the right we have a Barnes and Noble which sits in front of the Randalls. This was added as a part of an expansion to Champions Village around 1995. As of 2021 both stores are still operating.
1999 Weingarten Annual Report
2000 Weingarten Annual Report
2001 Weingarten Annual Report
2002 Weingarten Annual Report
2003 Weingarten Annual Report