Katy Mills which has been previously covered in this blog, is undergoing a renovation. Simon who purchased the malls original developer (The Mills Corporation) had not invested much in Katy Mills in terms of upgrades. Individual stores had updated their store fronts, but nothing in common areas.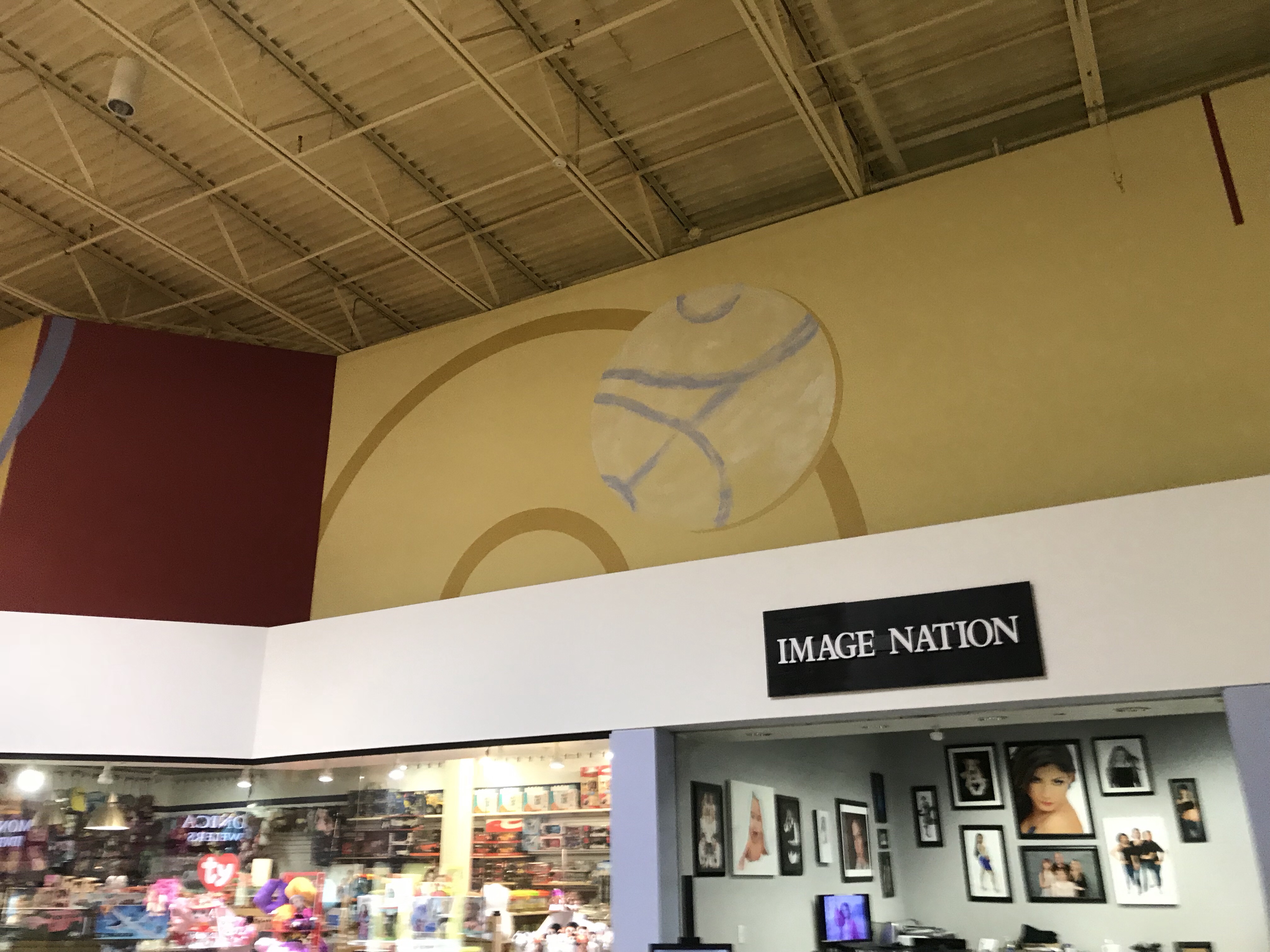 One of the first things to go was the "Star Family" a common mascot among the Mills malls. My understanding is that the idea was that you and your family were members of the star family, because at Katy Mills you're the star? Regardless the star family slowly disappeared. They sank into obscurity around the same time Katy Mills removes the Neighborhood sponsors.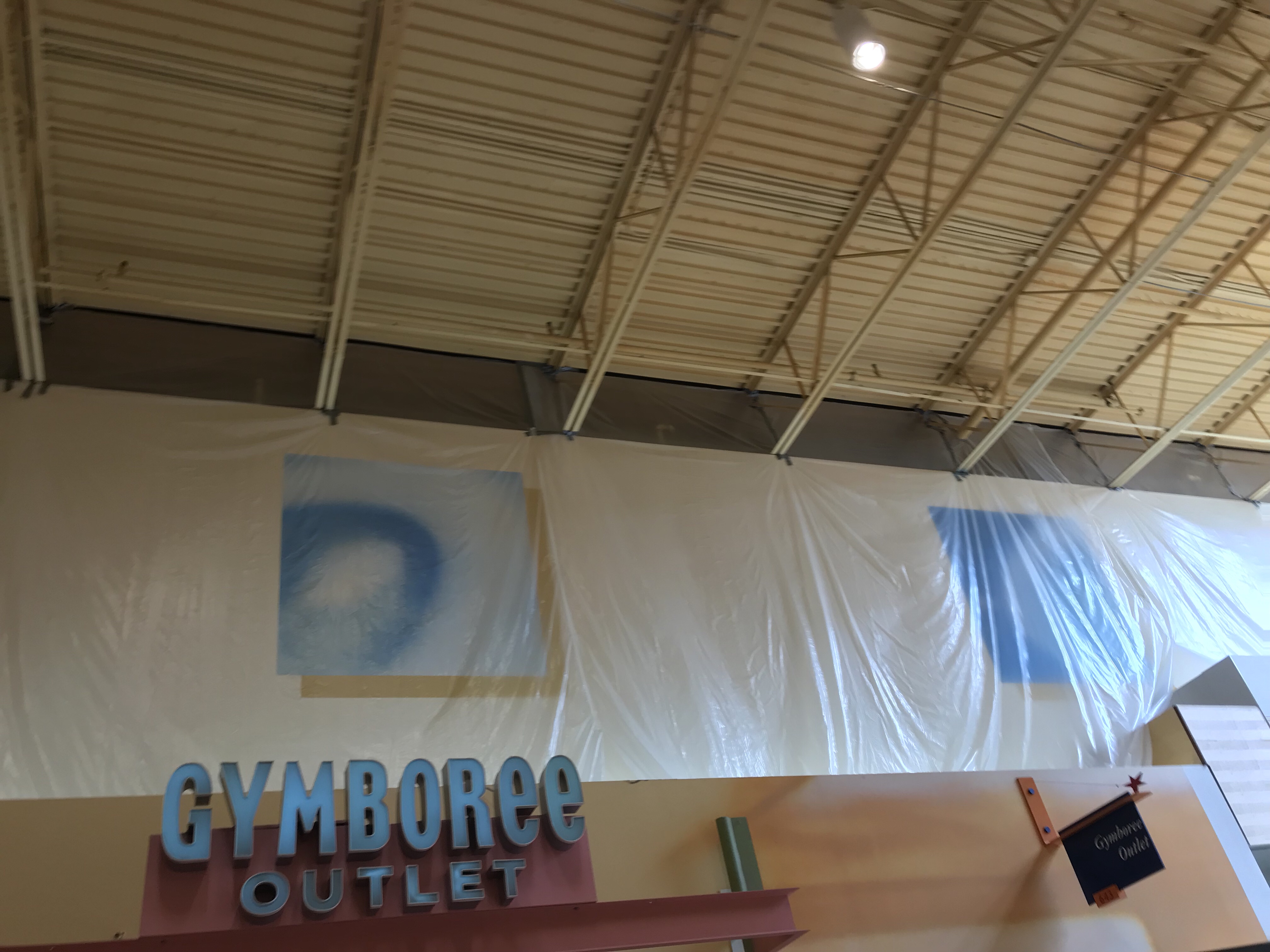 The mall is in need of an update. As is evident by the state of maintenance in the mall. This is not the first time I have seen a former Mills mall receiving a refresh that goes to Grapevine Mills which went through this process a few years ago.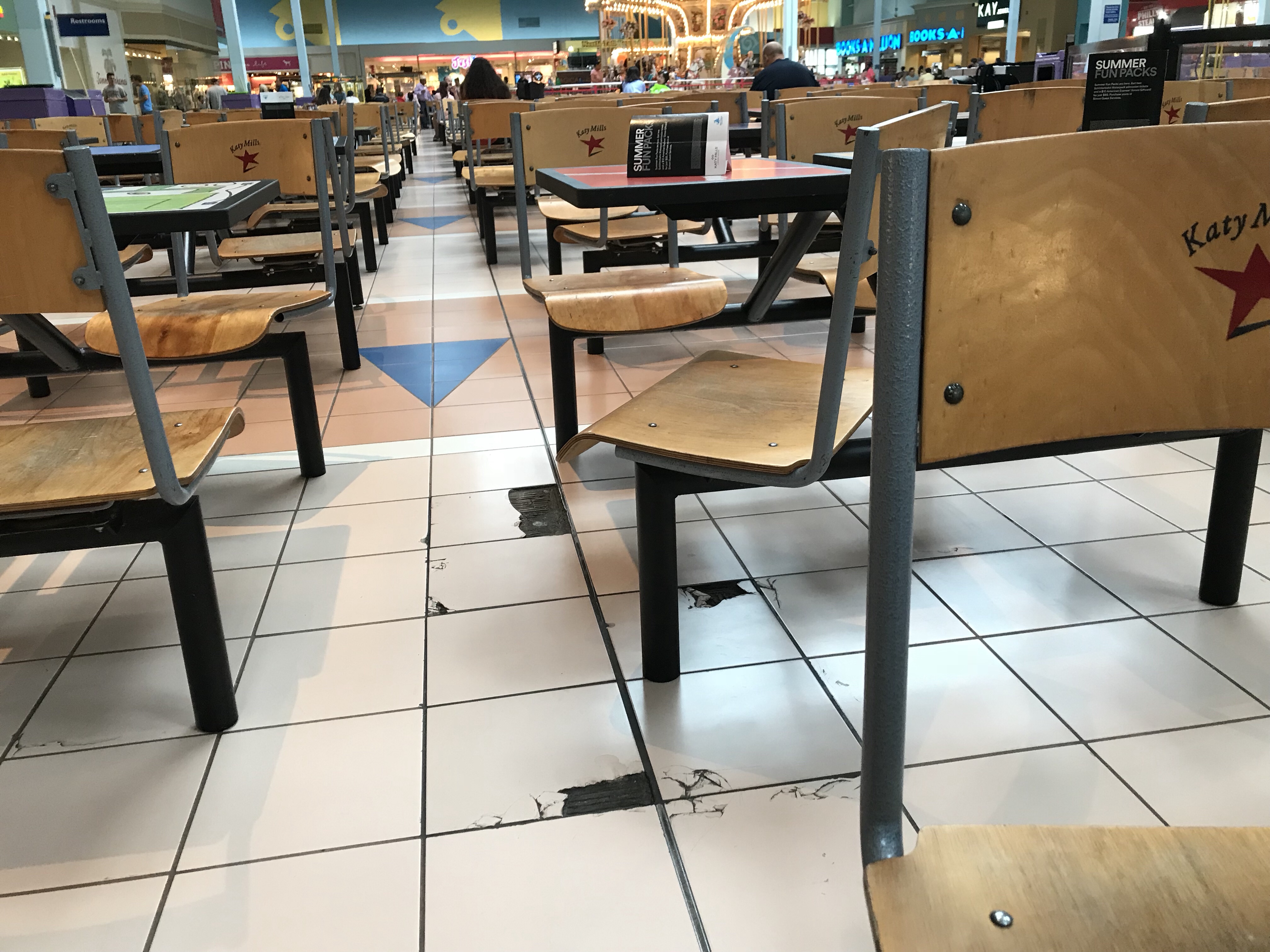 It's likely that many of the unique design features in this mall will be lost. The Katy Field Day theme is being removed from the food court. Which includes restaurants themed to look like lunch kits and a dining area not only the size of a football field but a fully marked one as well.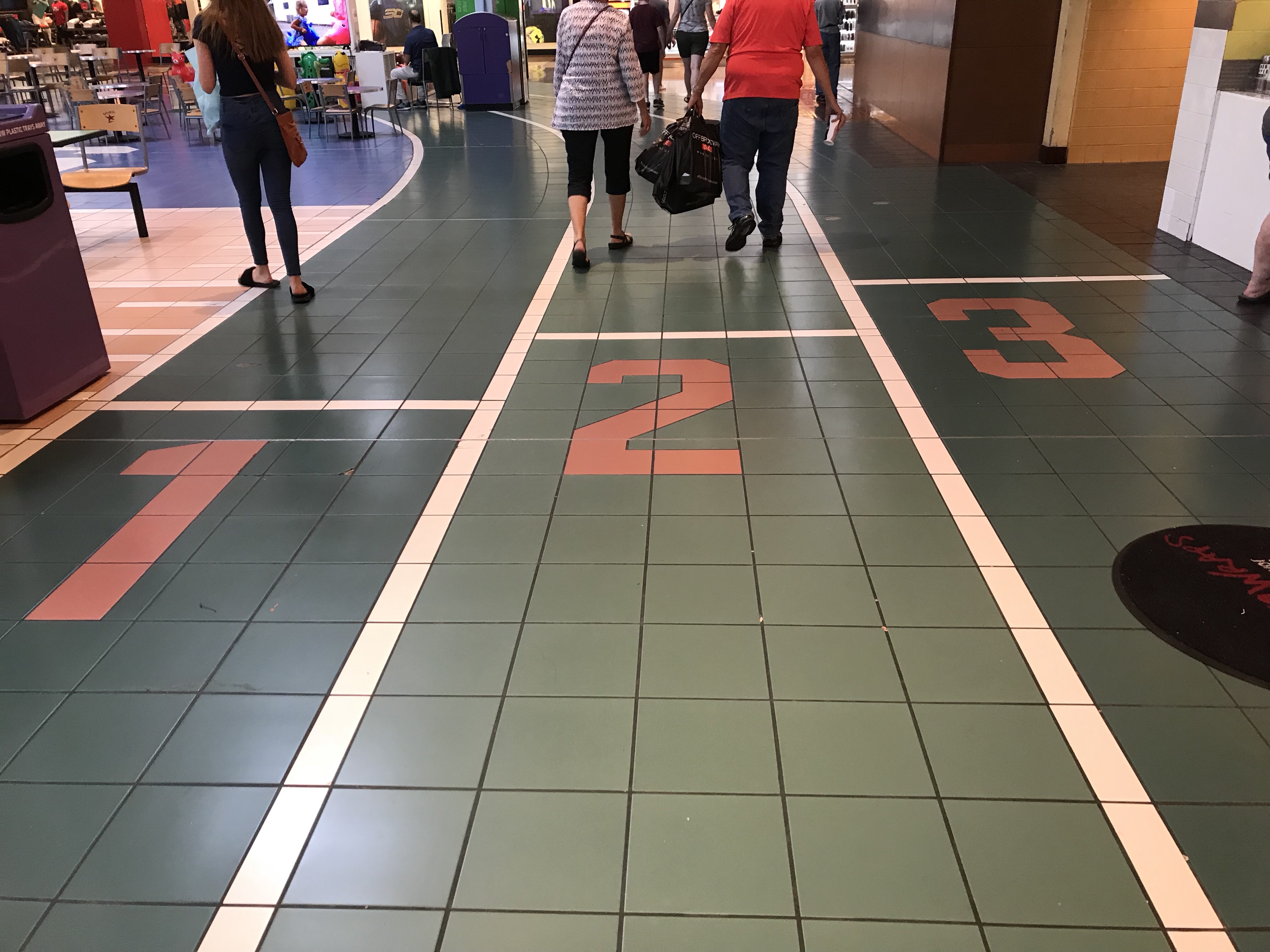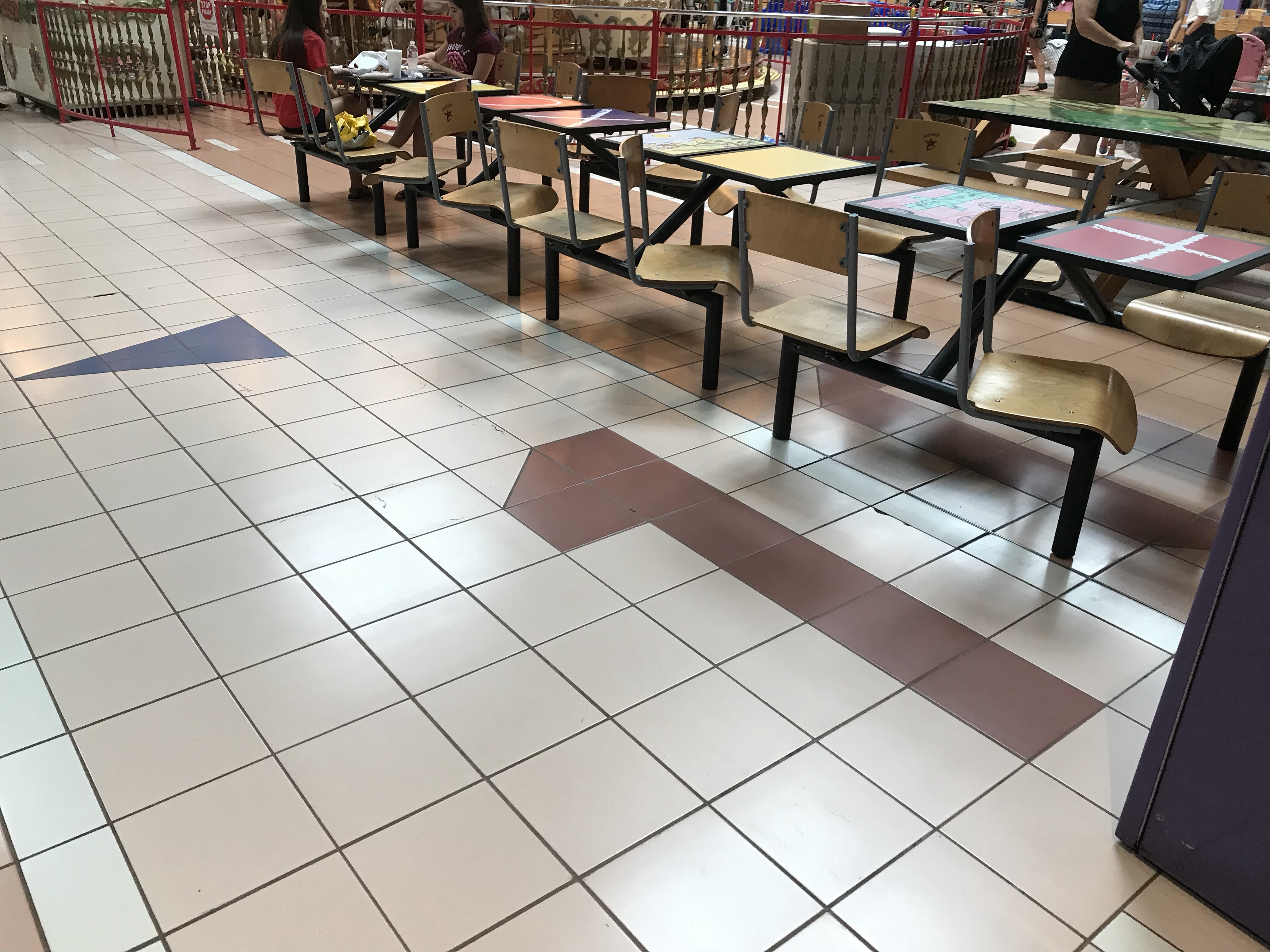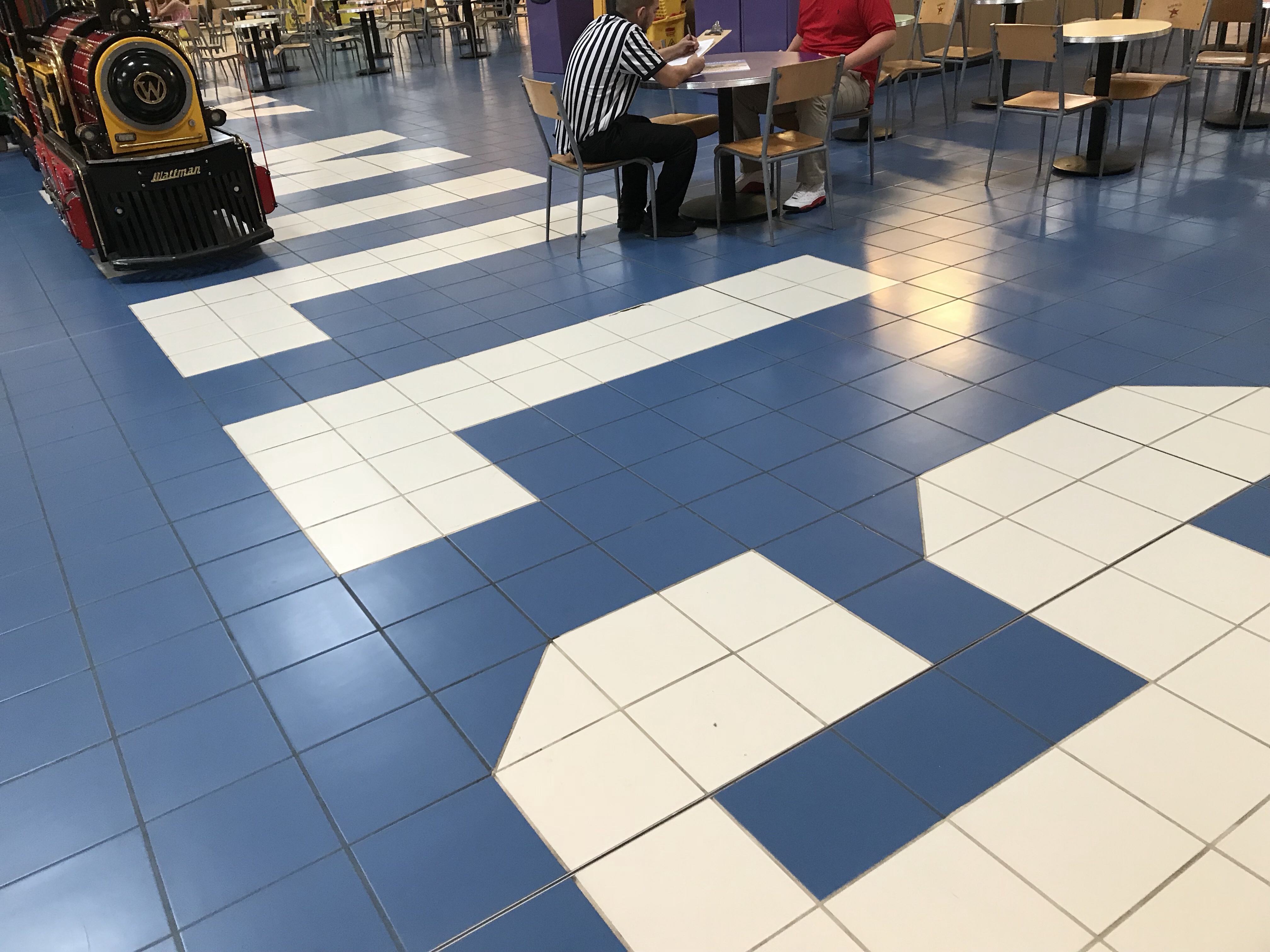 Business at the mall seems good, especially for the middle of a Monday. Hopefully this renovation helps ensure Katy Mills continued success.
Check out the rest of the photos on my Flickr