Around 2000 my family moved to the far west side of town. Getting from the loop area out to where we lived wasn't an easy task. Your choices were basically either Westheimer or Richmond Avenue. Alternatively you could use highways like I-10 or 59. All of your options were linked by Highway 6. Driving up and down Highway 6 in the early 2000s was an incredible thing. One of the stores I would often pass was the Big Kmart at 7355 Highway 6.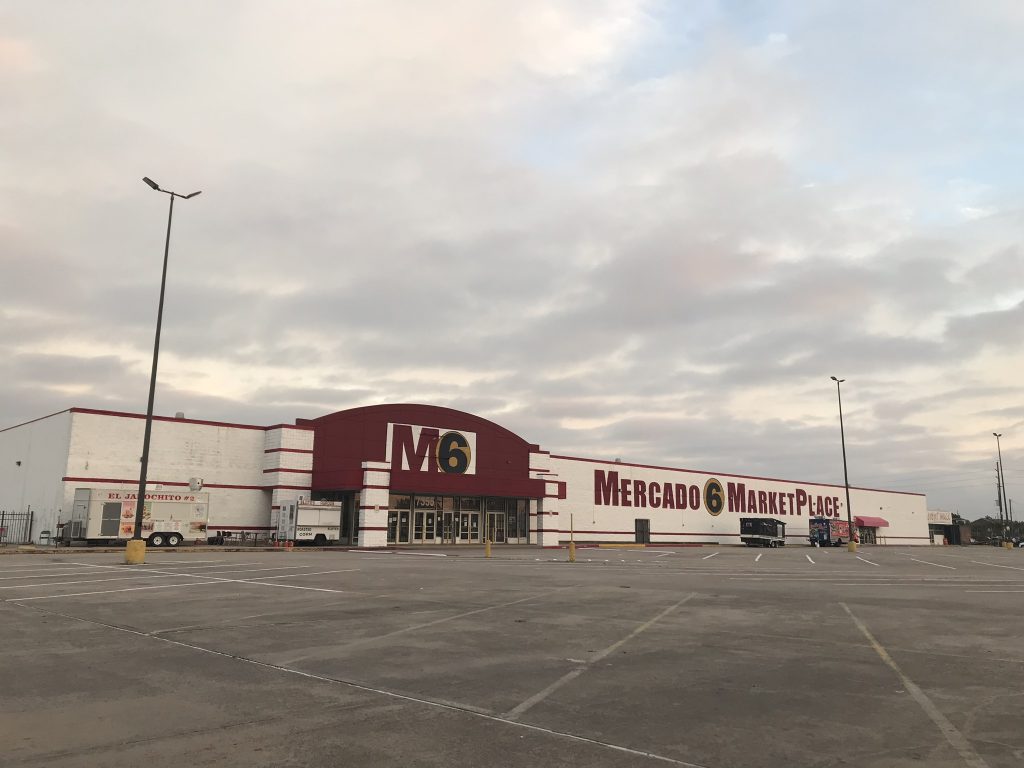 Having a Big Kmart nearby was awesome, the variety of items they carried was incredible. At this point there were no Walmart locations on Highway 6 from I-10 to 90-A, save for a small non-super center location at Highway 6 and Beechnut.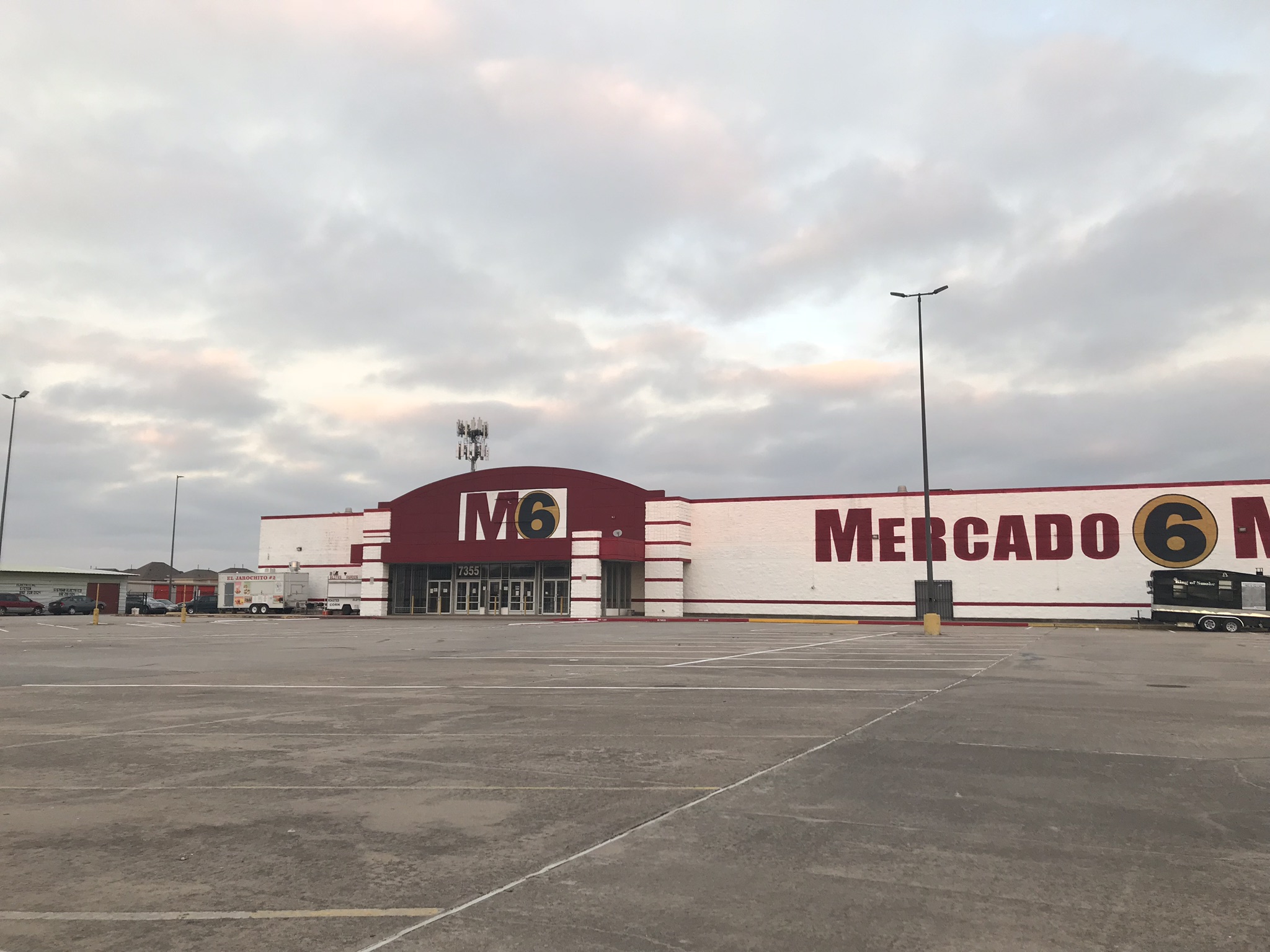 Originally opening in 1992, this location closed in either 2001 or 2002. Likely due to a bankruptcy filing. I recall it sitting vacant only for a little while. It was almost immediately converted into its current use, a flea market.
Portions of the building have been converted to other uses. The indoor section of the garden center is a bookable event hall, and the out door portion is used as a patio for food trucks.
Aside from the front doors, all external access has been gated and locked. Including the loading bay.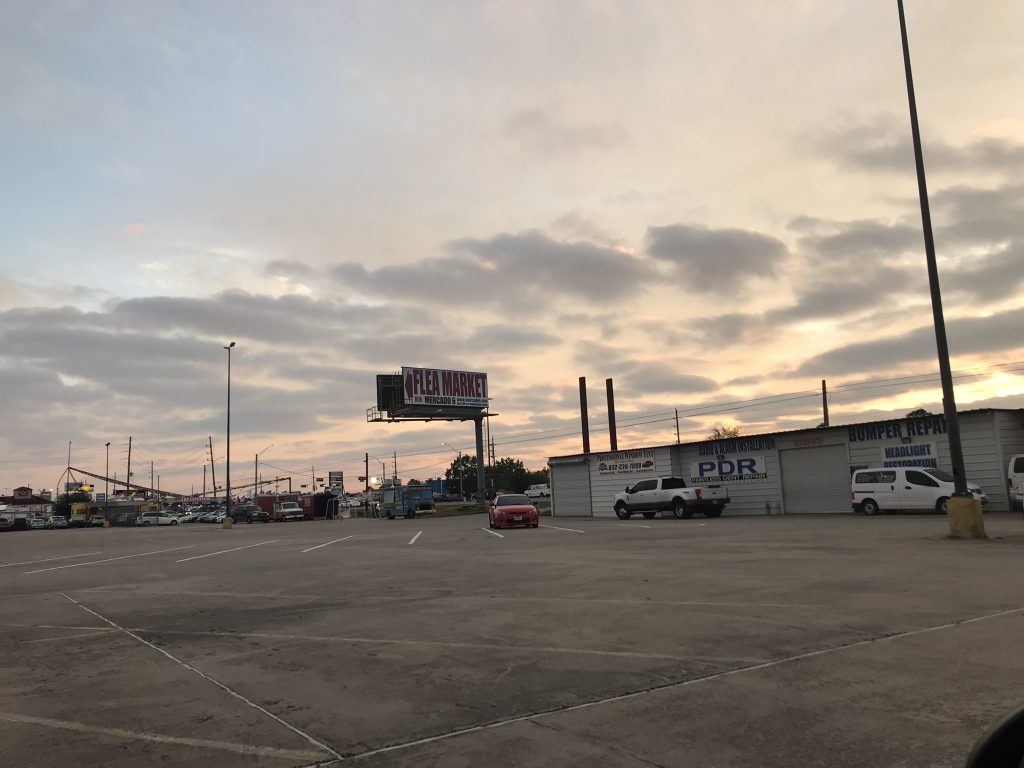 Something interesting to note is that the Kmart sign is not used by Mercado 6, but rather an old billboard was purchased and converted to use as a sign.
As you may have noticed in the last photo the parking lot is quite lively in terms of new businesses. While the Flea Market looks dead in comparison, this is only due to the fact that it's only open weekends. My next goal is to come back out and capture some interior shots.