I moved recently! I relocated from the center of Houston, closer to my job on the west side of town. During one of my many trips moving things back and forth, I noticed a recently closed Fuddrucker's at 2475 S. Kirkwood . I had been to this location a few times, when I was child. My parents had at that time also moved to the west side, and we would "meet in the middle" for lunch with my grandparents. We would sometimes go to Le Peep, often Luby's, and every once and a while, this Fuddrucker's.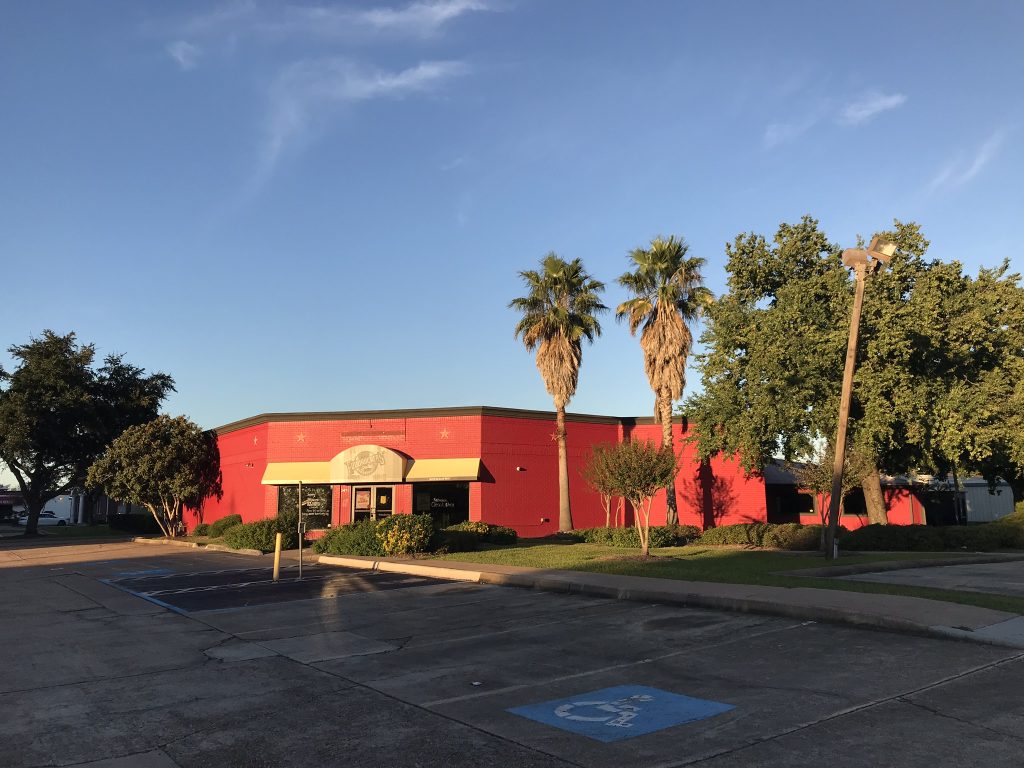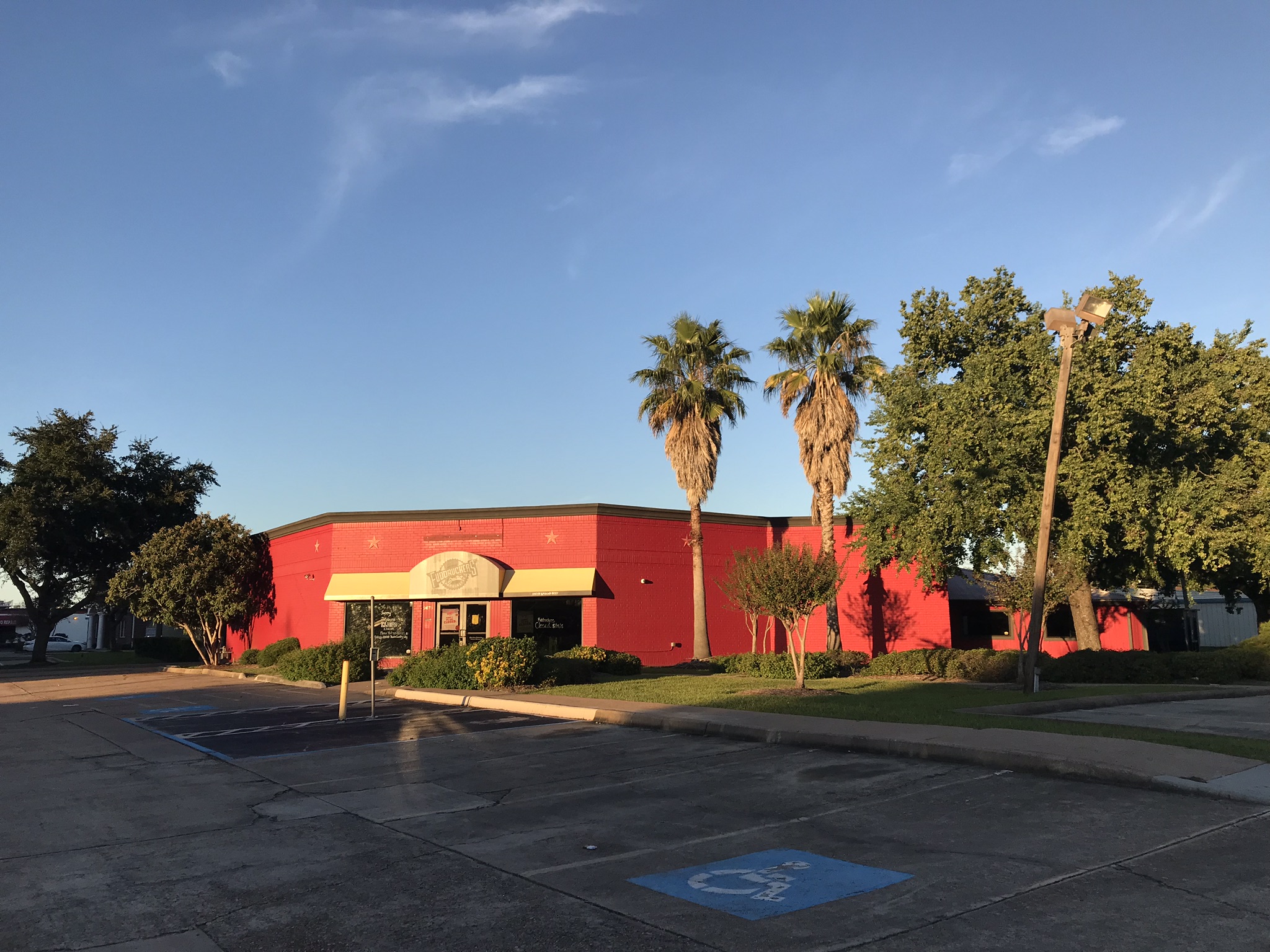 Walking up to the building didn't elicit any direct memories. I could make out that there was writing on the windows, but other than that the black paint did such a bad job of hiding the logo it looked like it was just faded out.
A close up of the awning shows that the logo still shines through. In addition to painting the awning, the sign on the building was removed, and the road sign was also painted over. Coming closer to the door revealed a Construction Permit.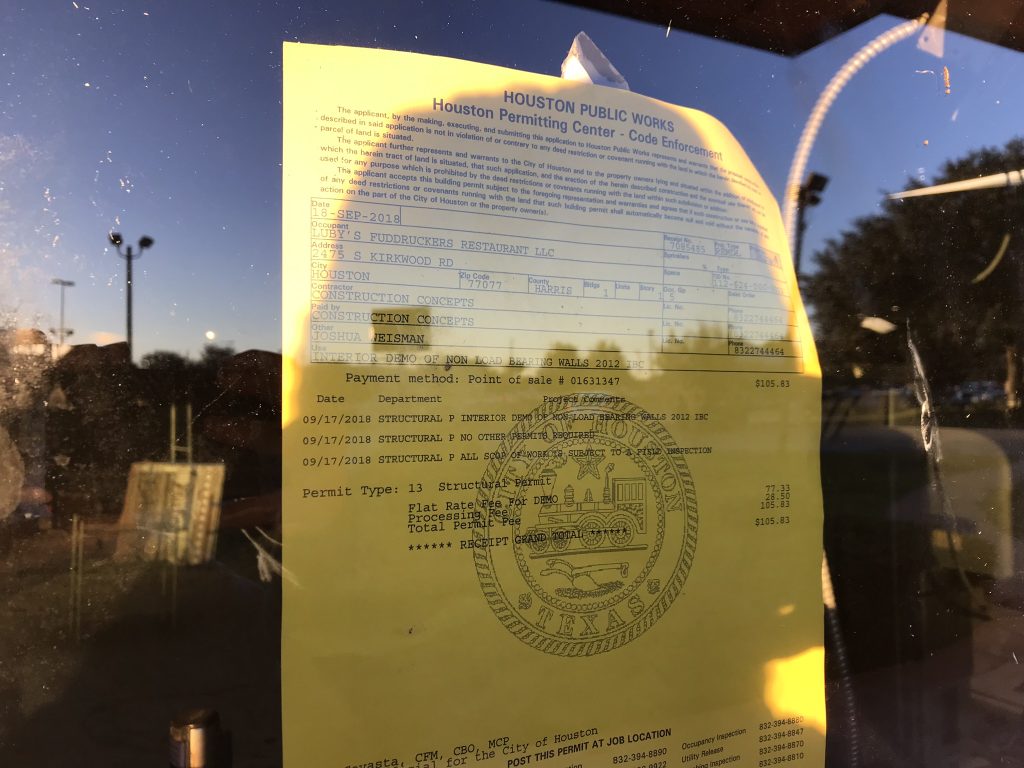 This location was sold August 24th, and closed 4 days later. However, the permit still lists Luby's Fuddrucker's Restaurant as the occupant. The permit is for demolishing interior walls.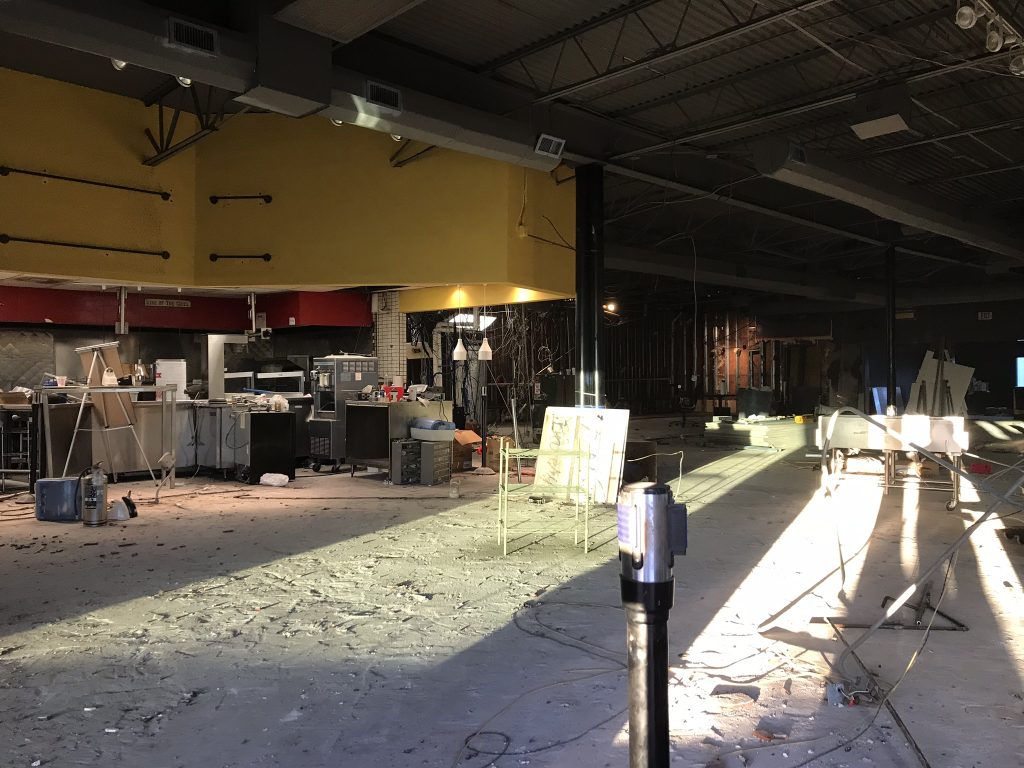 Upon looking into the restaurant, the interior walls had obviously been demolished, but many things were left behind. Including most of the kitchen equipment. This leads me to believe that this Fuddrucker's may be coming back.
Even though looking at the building from afar didn't bring back any memories, this rear dining room did. Specifically the awesome sloped roof! Along with the exposed HVAC equipment.
Coming to the back of the restaurant, it was obvious that people had been working. The lights and fans were all on. Also worth noticing is that not only were appliances and fixtures, like this sink were left behind. Things like flatware, prep containers, and even dish washing supplies stuck around.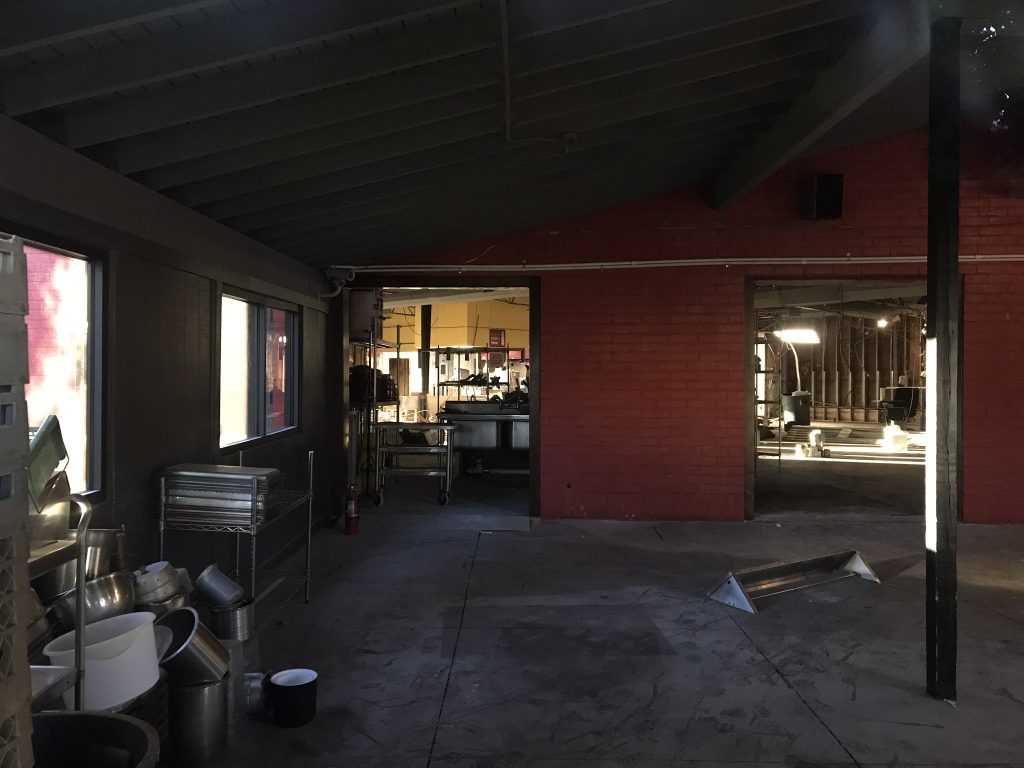 This building was constructed in 1983, however Fuddrucker's did not move in until 1988, or if they did I can't find any mention of it. I'm relatively sure this back dining room replaced a patio. My indications were the door frames in the walls, the separate slabs, and the need for a separate A/C system as seen in the next photo.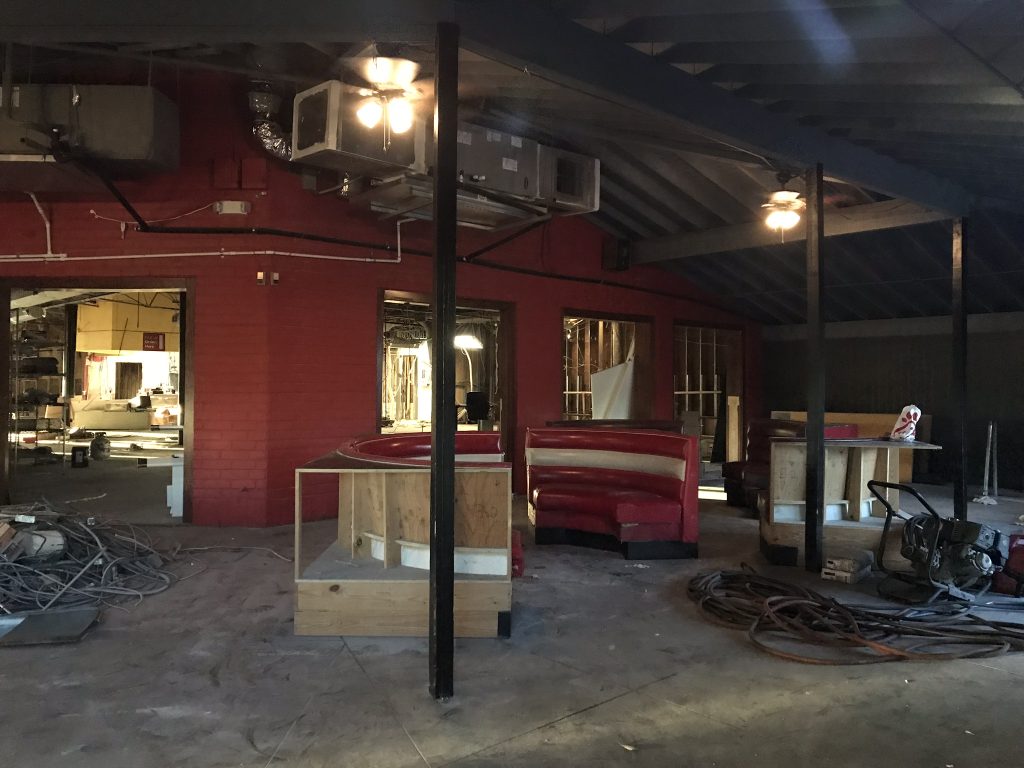 Moving on from the wonderfully industrial HVAC equipment, some corner booths were left behind. I'm not sure if this location ever received the "full remodel" that many other Fuddrucker's locations received. However, these round booths were generally the only thing left after one was finished. If Fuddrucker's isn't coming back it would be a little strange that these are still here.
Looking at the rear dining room, it makes the theory that this was an addition even stronger. Including the exterior A/C units. There was a relatively large rear parking lot. Also noticeable in the picture, is a rear door.
Taking one final look at the building, it really seems like this was a converted building. It's a nice restaurant, and it doesn't seem like Fuddrucker's is leaving for good. Hopefully they either come back to this building or Luby's tries out a new concept here.