Newcomers enter into Houston
Howdy, folks, and welcome back to our regularly scheduled Permit Roundup! This week seems to have been relatively quiet as far as new filings go. However, we do have a few standouts, so let's start with those. Two "out of town" restaurants have filed permits to build locations in Houston. One of these is Mr. Potato. The restaurant concept was born over in New Orleans originally as a food truck, opening their first brick and mortar location in 2020. An article earlier this year from Nola.com gives a good rundown on the chain, but the idea is protein heavy, Cajun inspired, baked potatoes. The new location is slated for 11807 Westheimer Rd #580, Houston, TX 77077, replaced Nat Noi Thai Restaurant in Royal Oaks Village. As far as I can tell, this will be the chain's second ever location. Another newcomer to our area is Happy Lemon Teahouse. The Chinese based chain is taking over a spot in Chinatown at 9938 Bellaire Blvd Suite E, Houston, TX 77036. According to Houston's Eater, this new chain has been in the works for a few months. While not the first location in the United States, it is it one of three planned in Texas, with one of the others in Katy. Finally, while technically not brand new to Houston, it seems that Ike's Love & Sandwiches really does like Houston. After sprouting in the Heights in 2019, the second Houston location of the gourmet sandwich shop is slated for 2518 Rice Boulevard B, Houston, TX 77005 taking over a space previously occupied by an optical shop.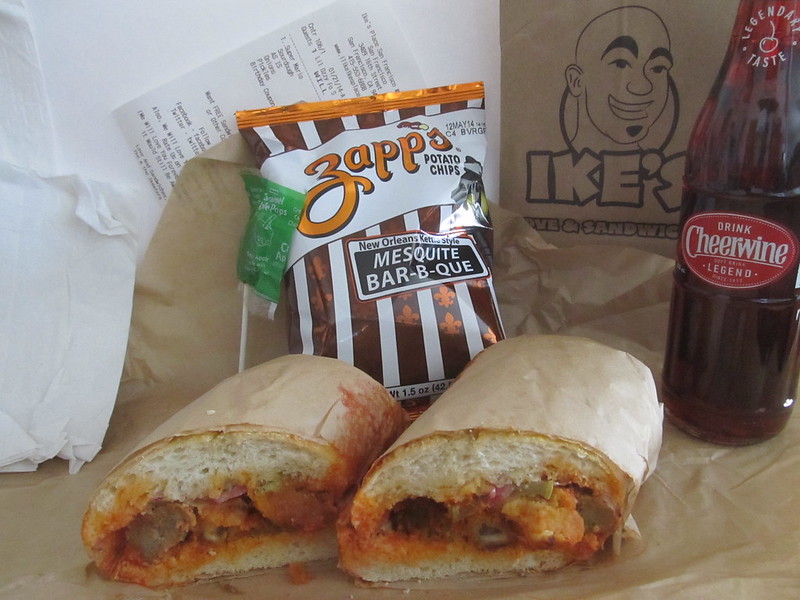 Chain Affairs
Moving onto Chain Affairs this week, we have a few interesting developments in the world of retail. Starting off with a local chain Teahouse Tapioca and Tea is also planning an expansion into the Royal Oaks area, on the opposite side of the street at 2600 S Kirkwood Dr, Houston, TX 77077. A new O'Reilly auto parts location has begun the process of filing building permits in North Houston. The location 11119 Farm to Market 1960 East, which I'm having some trouble locating. I believe this does put it around the Jones Road and 1960 area, so further investigation may be required upon a future trip to Ollie's! Next we have a new FedEx Office, which is of course the moniker Kinko's has been going under for many years now. The new FedEx Office is planned for 9762 Katy Fwy Suite 200, Houston, TX 77055, taking the space of a former Aveda, in the always busy Village Plaza at Bunker Hill. (Also was there not a Kinko's in this area some years ago, Maybe I-10 and Gessner?) In the same Town and Country/Memorial City area, Starbucks has filed a permit for converting retail into a coffee shop for a new location in City Centre, the former location of Town & Country.