Editor's Note: Today's post comes to us from long time friend, and all around good guy Pseudo3d best known for Carbon-izer.com among many other great projects

In 2021 Houston Garden Centers dominates the regional landscape as far as stand-alone garden centers go, one name has come and gone in Texas, Wolfe Nursery. Some may remember the Helvetica font on the logo, while others may have visited the store and bought plants that continue to grow in Texas today.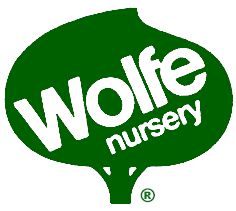 While the name "Wolfe Nursery" had previously been used for a number of one-offs including a Waco operation in 1913, the Wolfe Nursery chain was founded by Ross Wolfe, the father of Hugh Wolfe, a football player who passed away in 2010 (despite Hugh's association with Wolfe Nursery and almost certainly working in the family business, he neither founded nor led the company for any length of time).

When Ross Wolfe bought property in Stephenville in 1919, he initially developed it as a pecan nursery, a notable difference from the cotton crop that most others were growing. Wolfe became heavily involved in pecan growth and quickly became known to be one of the most knowledgeable pecan farmers in the country. In 1921, the first pecan trees were sold out of the nursery, starting Wolfe Nursery as a retail operation. Wolfe eventually expanded his stock beyond pecans into other trees and shrubs, and by 1947, Wolfe had grown into a sizeable operation with a large indoor facility, and selling over 250 types of products.

In the early 1960s, one of the fastest-growing companies in Texas was the Tandy Corporation, having grown out of the leather company Hinckley-Tandy Leather Company. In 1966, they acquired Wolfe Nursery, which had five locations. Three years earlier, they had acquired a small 9-location Boston electronics store called Radio Shack, which would ultimately be the company's bread and butter for many years. With their new ownership by Tandy, Wolfe began to expand into the major cities of Texas. One of their purchases was Solo Serve Nursery out of San Antonio, an independent garden center previously owned by the Solo Serve department store, from George Wechsler, who had been forced to sell due to a botched cataract surgery.

In 1970, Wolfe Nursery in Dallas had a deal with a pet store named Animal Farm to open inside two of their stores. It isn't known if this was a one-off or this was another Tandy operation.

In 1975, as part of a company reorganization that saw the traditional leather and hard goods side of the business split from Tandy's increasing focus on electronics, Tandy Corporation sold Wolfe Nursery to Pier 1 Imports. Pier 1 had long been associated with Tandy; in 1960, Tandy had bought San Francisco-based Cost Plus and developed a number of import stores (except for the original Cost Plus, which would end up becoming World Market) and spun it off to investors in 1966, who renamed it to Pier 1.

It appears that Gardenland, which had a few locations in Houston and merged with Wolfe in 1975, was also owned by Pier 1 and merged under new ownership when Wolfe came from Tandy. The combined chain was known as "Wolfe Gardenland" even into 1981.

In 1985, Wolfe Nursery (along with a few other nursery chains that Pier 1 owned outside of Texas) was spun off by Pier 1 Imports as a new company, Sunbelt Nurseries Group, but disagreements in upper management led several key executives to form Calloway's Nursery as a competing company. Pier 1 retained a 49.5% share in Sunbelt, however, until 1993 when that share was sold to General Host Corporation, which owned Frank's Nursery & Crafts for cash and a 10% share in General Host. General Host sold off the share a year later.


In the 1980s, Wolfe merged with Houston Garden & Patio Centers, another small Houston-based competitor. (Wolfe also operated, very briefly, the Garden Centers inside Sears stores after Sears effectively decided to discontinue the division, but these stores-within-a-store didn't last more than a year). In the 1990s, following a non-compete agreement expiration, the same owner of HG&PC reopened the chain with the same theming (red and yellow) with a newer, simplified name–Houston Garden Centers.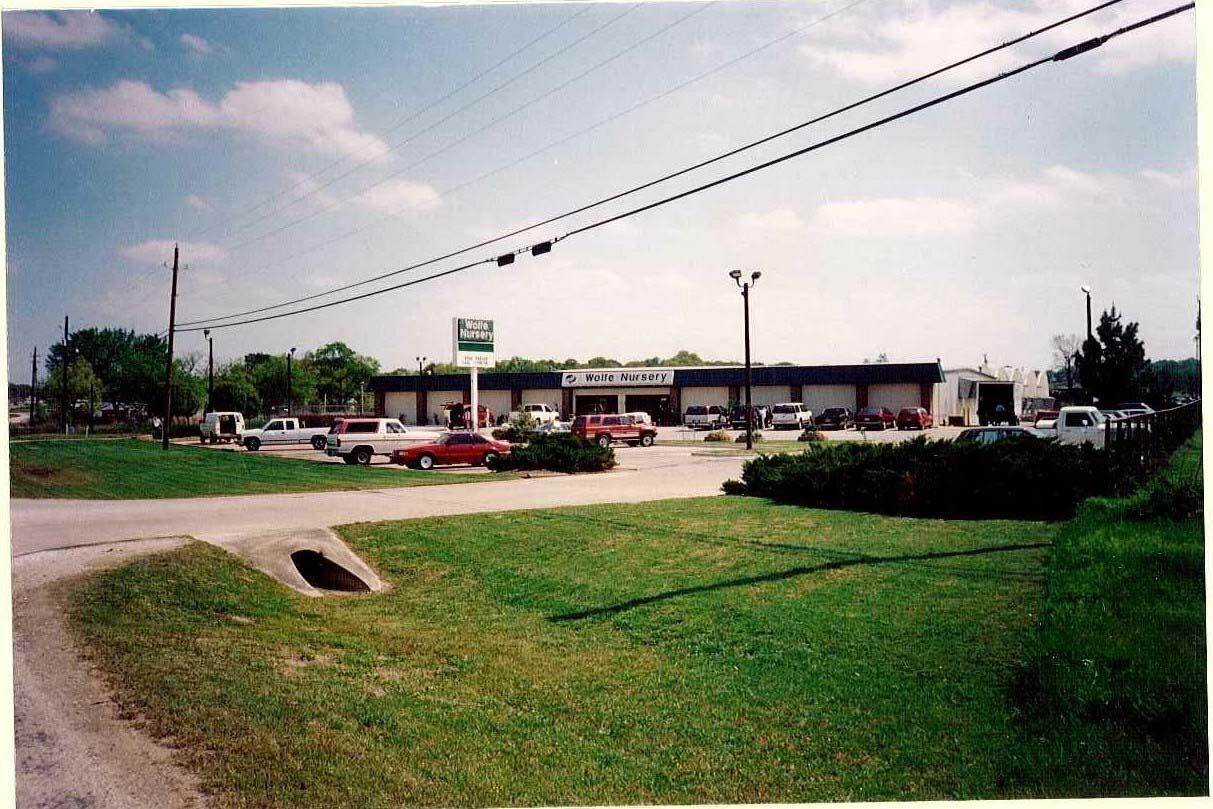 Wolfe Nursery would continue to grow in Houston and the rest of Texas, meanwhile Sunbelt continued its other brands–Tip Top Nursery in Arizona and Nurseryland in California (which were dismantled in 1998 with the bankruptcy of Sunbelt).

In 1998, Wolfe Nursery exited Houston amidst Sunbelt's bankruptcy, but the chain carried on with a new locally-based owner out of San Antonio, owned by Frank and Jan Ramert (Frank's father-in-law was George Wechsler, bringing him back to the garden center business). With only 13 stores left and none in Houston or North Texas, Calloway's Nursery returned to buy both Cornelius Nurseries in Houston and Wolfe Nursery whose locations were in San Antonio and Austin, but Calloway's did not have the resources to buy Wolfe and backed out of the purchase a month later. The San Antonio-based company would survive for another two years, opening a new location in San Antonio in 2001. Wolfe Nursery's website would also be updated to allow online ordering the same year. These changes, including the closing of at least one location, were not enough, and in 2002 Wolfe Nursery would declare bankruptcy and shut down all remaining locations. After shutting down these stores, Calloway's Nursery would again step up as buyer, this time for seven of the recently closed San Antonio stores, which would last until 2008.
A company established in Stephenville named Wolfe Nursery Direct acquired Wolfe's old mascot and likely original store, but is not related to the original company.