Edit: 5/3 Interested in following the status of the remaining Randall's in Houston, then consider following Houston Historic Retail on Facebook or subscribe via email for updates!
Welcome back to Houston Historic Retail, for another Retail News brief! This week we have some bad news for Randall's fans and some good news for bulk shoppers on the West Side.
Randall's in Sugar Land prepares to close
The headline this week is the announcement that Albertsons plans to shut their Randall's location at 3346 Hwy 6 S, Sugar Land, TX 77478. The store which opened on November 14, 1982, traces its lineage to a time when Randall's was still trying to figure out what exactly it was. Only two years after their Handy Andy acquisition, this new location would help to buck the trend of Randall's being "Discount Supermarkets" in generally blue-collar areas. This part of Sugar Land was just starting to fill out during this time, and Weingarten was developing a new shopping center in conjunction with Target. While the oldest indications seem to suggest a Weingarten's store was to be built here, by the time work started on the shopping center new owner Grand Union was encountering difficulties with the chain. Instead, Randall's would open a new type of store here. Using some of the techniques they inherited from Handy Andy, they built a relatively upscale store, and have managed to operate pretty uneventfully for the past 40 years.
However, according to an inside source that reached out to HHR, the remaining days are quickly ticking for this store. (If you ever have a tip you want to share with HHR we can publish it anonymously!) Supposedly the location has not been doing well performance-wise often coming in at the lower end of the division. While the store did have a pandemic upswing in traffic, mostly thanks to the lack of direct competition in the area, it wasn't enough to keep it from closing. Liquidation has yet to begin, but it will likely start sometime in the next few weeks. When visiting for the cover photo, the store was actually receiving a truck, meaning we likely still have a regular week or two at the least before liquidation begins. With the 40th anniversary of the lease upcoming it's possible that the landlord or Albertsons may have signed a new tenant for the building. While overall this does not paint a rosy picture for Randall's they are still investing in their locations, with the location at Weslayan and Bissonnet filing permits to soon begin a minor remodel, which means the remaining stores likely aren't going anywhere quickly.
Sam's Club in West Houston prepares to reopen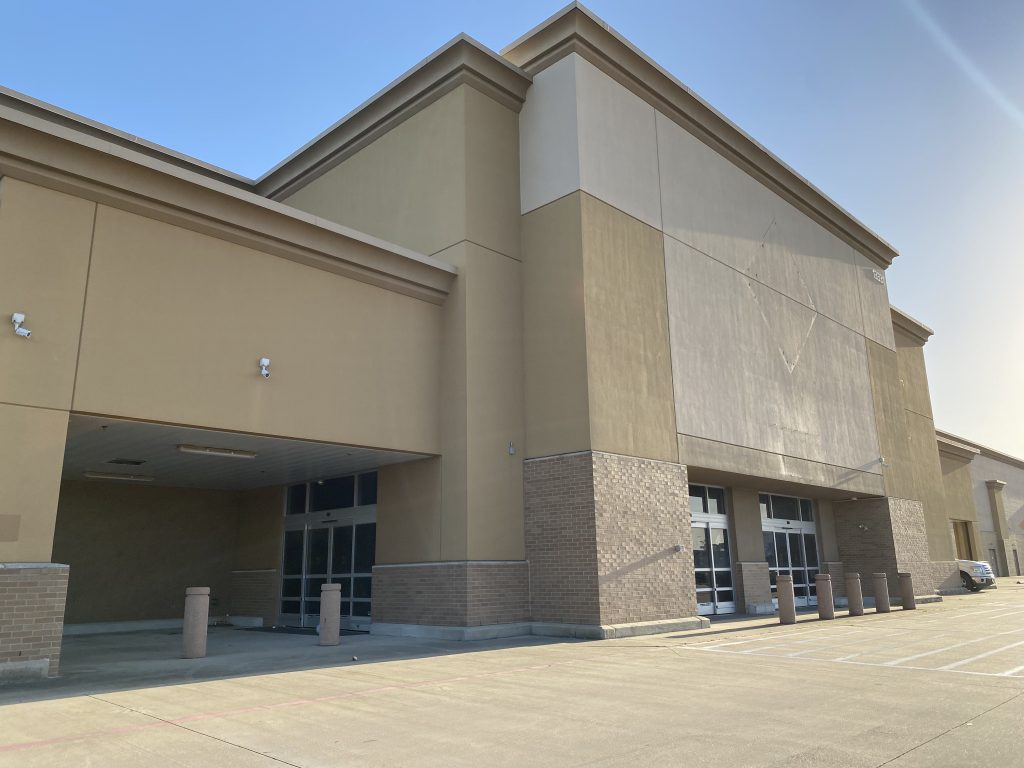 Based on some recent permits filed by Wal-Mart, it seems like a long-dormant Sam's Club may soon be reopening in West Houston. Located at 13331 Westheimer Rd, Houston, TX 77077 the building, is actually a second-generation store, which replaced an older location at 1025 Hwy 6, Houston, TX 77079 in 2013. In early 2018, the store unexpectedly closed along with another location at 610 and Fannin and 61 other locations across the U.S. The items and fixtures remaining in the store were auctioned off, and rumors mulled that the Westheimer store would soon become an online fulfillment center, and the South Loop location was quickly sold with plans to be redeveloped. The Westheimer store remained on the market until around 2020 when it was taken off Walmart Realty's listings. The remodel calls for the reimplementation of the store but does not make mention of the gas station, which was demolished shortly after closing. Some new features include walk-in coolers and a "demonstration room". Work is currently scheduled for later this summer.