First off, welcome back loyal reader(s)! I'm sure there's gotta be at least two of you. Sorry for the delay in updates, but I've been extremely busy lately. During my recent hiatus I continued to take photos, and I'm only now working through the backlog.
One of these photo sets was taken during a visit down S. Post Oak. I'm always interested in this part of town due to the history of the canceled Bay City Freeway. One of Houston's few canceled freeways. On this trip, I found a former Cici's Pizza which was obviously a reused fast food restaurant.
The Cici's lineage was especially easy to make out thanks to the lablelscar at the top of the building. While, I could tell that something had been there before, I had trouble figured out what it was, mainly due to the addition of what looks like space for an indoor playground. Generally I can tell from something like a sign, but this sign proved to further the mystery.
Although a bit difficult to make out in the photo, the interior space was obviously part of the entire dining room by the point Cici's vacated. They likely demolished the playground, and separating wall.
The next thing I noticed, was these half covered doors. The doors had obviously been welded shut, but the hinges were left on. Making this a bit harder to remove in the future.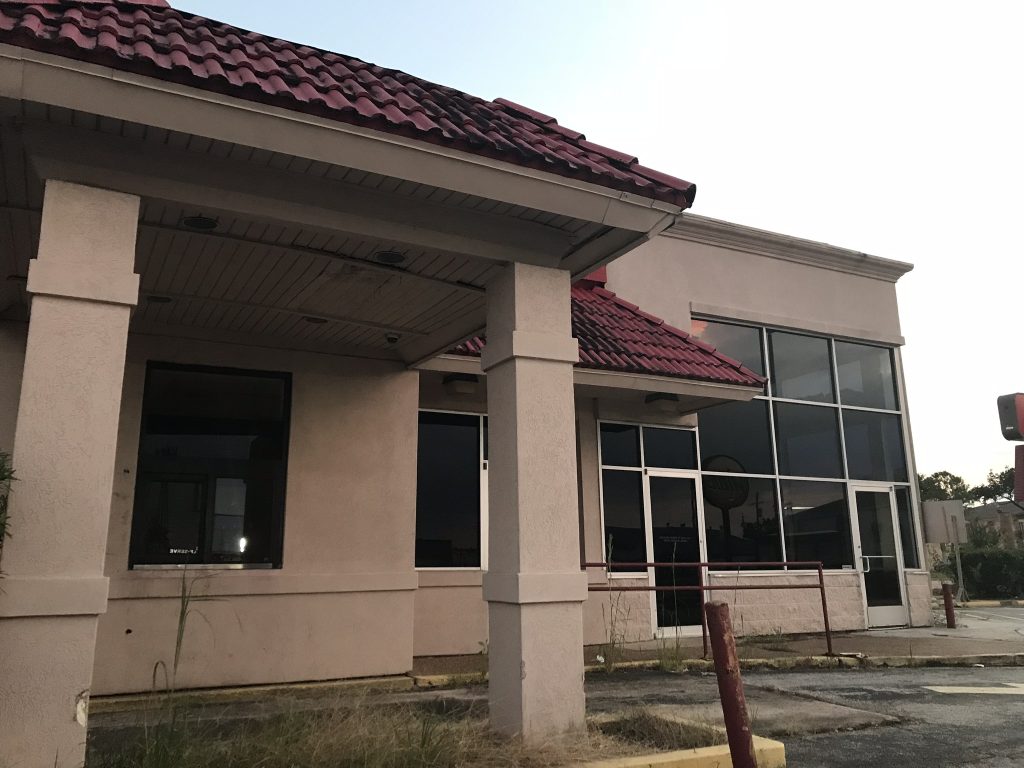 The Drive-thru looked like it had possibly remained in service. This wouldn't be the first Cici's I know of to utilize a Drive-thru window for a pickup service.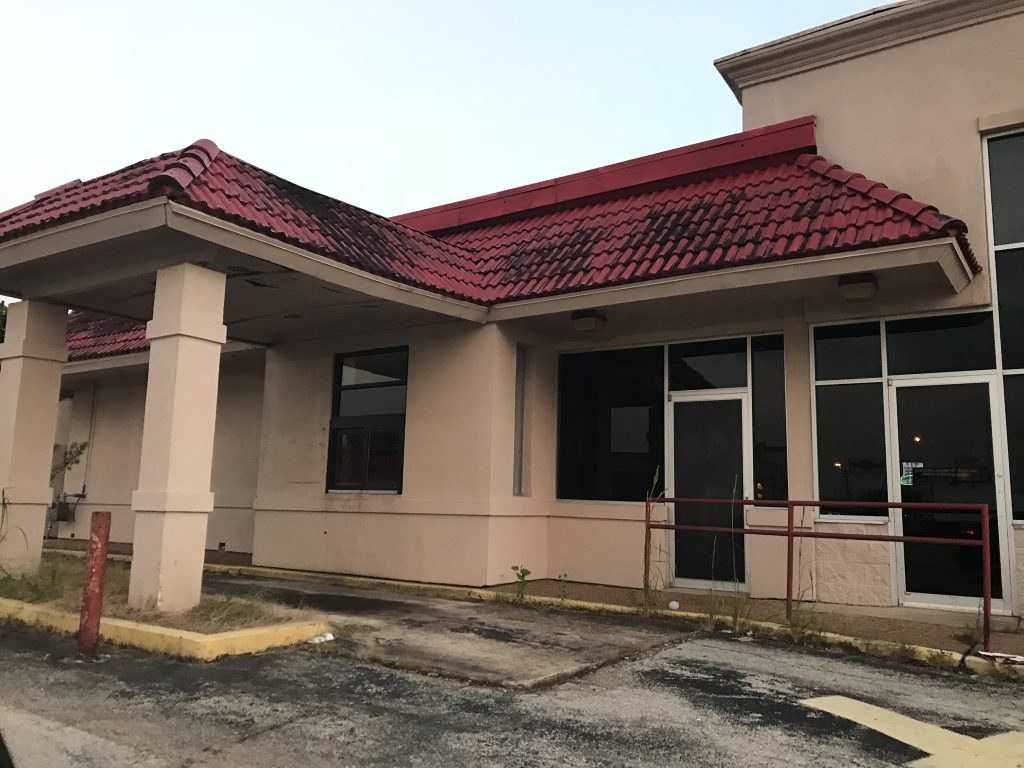 From this angle, you can finally make out what restaurant used to be here. It was very obviously a 70s a Burger King. The single Drive-thru window with a canopy, the short mansard roof with the red ring, and what would have been the side entrance.