A little over a year ago I made plans to return to Mission Bend's most prominent Flea Market, Mercado 6! Well, I was finally was able to head back and get some photos of the interior of this former Kmart. Now masquerading as a flea market, store 4884  as it was formerly known was mostly built during 1992 opening in early 1993. At 110,000 Square Feet it was a notably larger Kmart store. Its size puts it on par with a standard Wal-Mart of the time. This was at a time when most Americans knew Kmart for having smaller and older stores compared to competitors. This new store was a state of the art location with a K-Cafe/Little Caesars, Pharmacy, and possibly an Auto Center. Along with an expanded selection of its basic fare (clothing, home goods, etc..) It also featured Pantry Items, which including some basic grocery, expanded cleaning supplies, and an expanded pharmacy selection.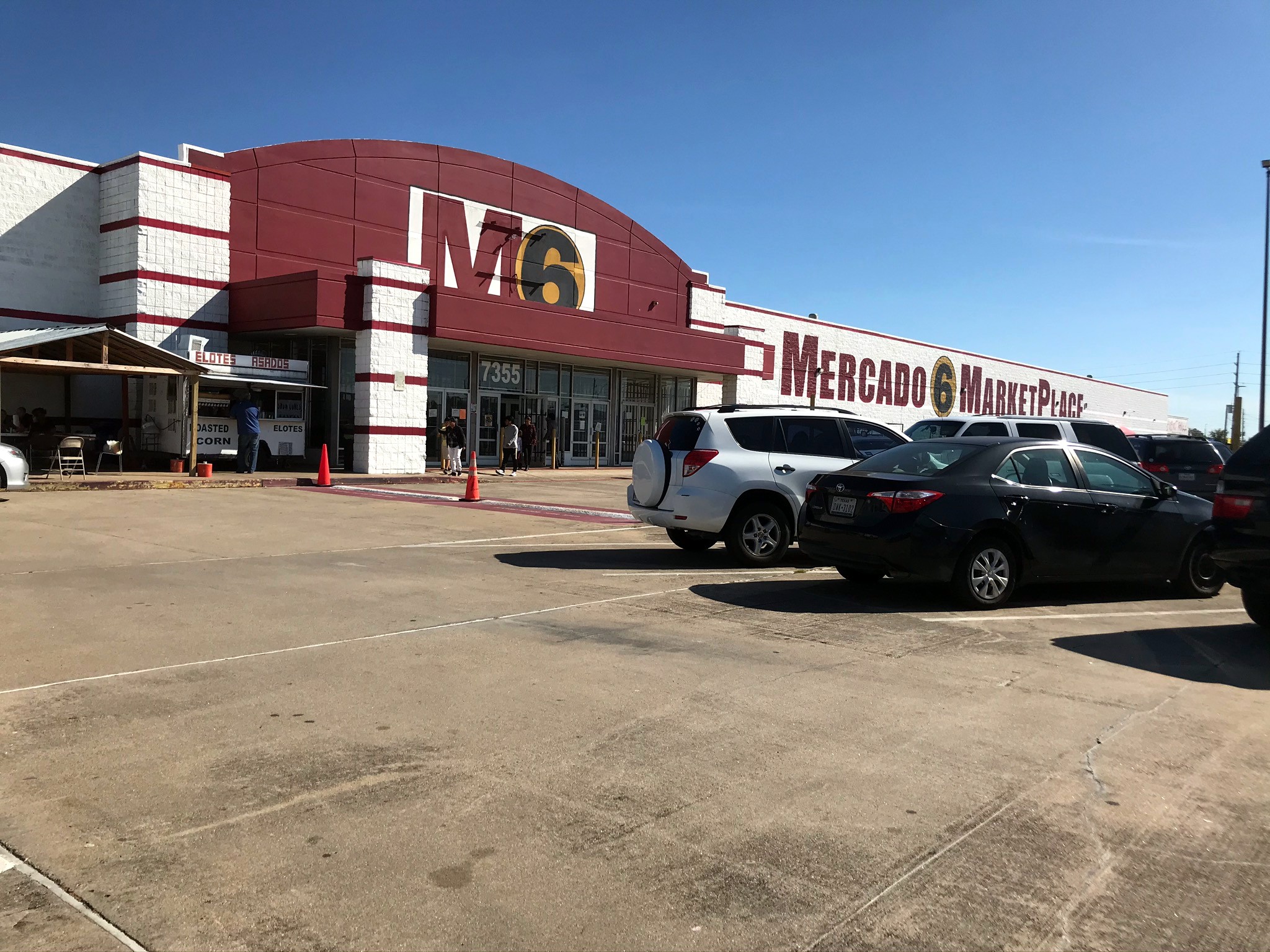 The size and extra features planned for the Epmenada Kmart where due to a nearby competition. Walmart which was located at 14550 Beechnut (right at the intersection with Highway 6) opened in 1985. This location was a standard to smaller mid 80s suburban store. There was also a Target at Bellaire and Highway 6, which had also recently opened in 1985. At the time, not many peopled lived off of Highway 6, except for a prominent new housing development located on the west side of the highway, named Mission Bend. Built mostly as housing for employees of the new Shell Research complex it was on the other side of Alief Clodine and the railroad (now Westpark Tollway). It easily dwarfed any other housing project in the area, and the houses were built to "luxurious 1980's standards".  Walmart and Target would continue unabated, without any serious competition in the area until Kmart announced their store. The location would put Kmart literally halfway between the competitors and directly across from Mission Bend. This threat would push Walmart which was just above 90,0oo Square Feet, to plan an expansion to put their store above 130,000 square feet. Walmart would add an auto center, snack bar, and expand their selling floor considerably.
As the development of Western Houston had continued for sometime, the desirability of the Mission Bend area began to collapse. It was quite quick process, and while many people have linked it to things such as the 1980s Oil Crisis, and overbuilding, some of it is likely due to the fact that much larger homes were being built further West for the same price. Housing issues aside, all three retailers were doing well in terms of sales. As previously mentioned no new meaningful competition would be built on Highway 6 between Alief Clodine and 90-A for years, and the Kmart would be the last new Mission Bend store of any real size until HEB opened their new store in the early 20000s.
While the Mission Bend area was experiencing as decline, the West Oaks Mall area (Westheimer and Highway 6) would experience a huge amount of growth. Just as Kmart was building their store another midwestern department store had made plans to enter the Houston area. Venture had decided to enter the Houston area by building 13 stores throughout the area. As this was Venture's first major expansion they were able to spend quite a bit of money on choosing locations. An over expansion among other things would cause Venture to file for bankruptcy. This Bankruptcy filing would motivate Kmart to acquire 10 of these "prime locations".
In August of 1997 the Venture Department Store at 14411 Westheimer closed during the final stages of a liquidation which had begun only a month prior in July. The store was still quite new, only 4 years old, making it a year younger than the Highway 6 and Empanada Kmart location. Although the age difference was not what motivated Kmart to purchase the Venture location when liquidations were announced. It was the premium position directly across from West Oaks Mall, and next to the Kmart owned Builder's Square.
The closings of original Kmart stores were also quite sudden, with Kmart treating this as a move, rather than closing and reopening. Venture staff was laid off, although they were given a chance to reapply at Kmart for new positions. After liquidations were completed, any remaining items were removed with only the building left. The idea was that Kmart could bring certain furniture from the old stores, and implement new items were slated to be replaced during the "Big Kmart" remodel plan which was happening across the nation. The Venture stores in Houston were purchased by Kmart purely for the ability reopen as Big Kmarts.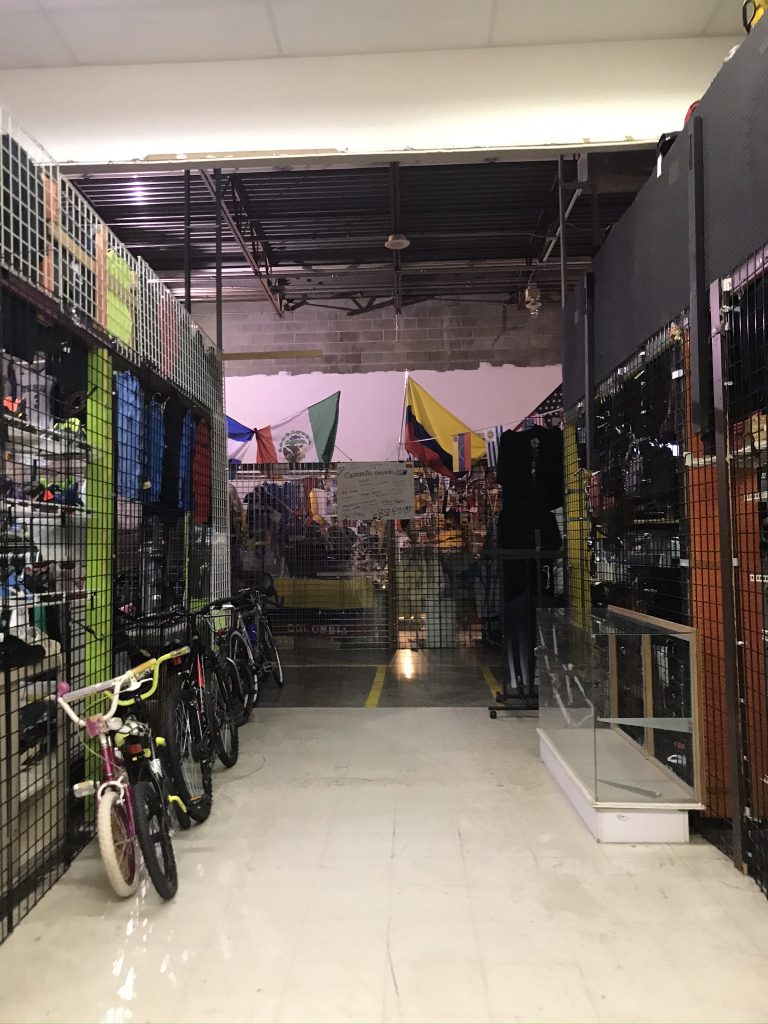 By the late 90s Kmart was known to most in Houston as being a lower-end discounter. Many even considered it below Wal-Mart, and most consider lower than Target. This image problem was not just local. With a focus on expanding stores, and opening new Super Kmarts many stores had not received and sort of decor or signage update in years. The Big Kmart remodel was the plan to fix this reputation problem. Not only would Kmart improve the decor of the store, they would improve the reputation as well. Wider aisles were part of the plan. Along with a reduction in discount items and an increase in higher end brands.
The West Oaks Venture store was quite a bit smaller than that the Empanada Kmart. Coming in at about 97,000 square feet, Venture lacked many Kmart features, such as a Garden Center, Auto Center, and Pantry. Most Houston area Kmarts were 70's and 80s locations, which meant that the difference in size could be dealt with. However, the Empanada Kmart's wider product selection did have to be somewhat reduced to fit into its new home.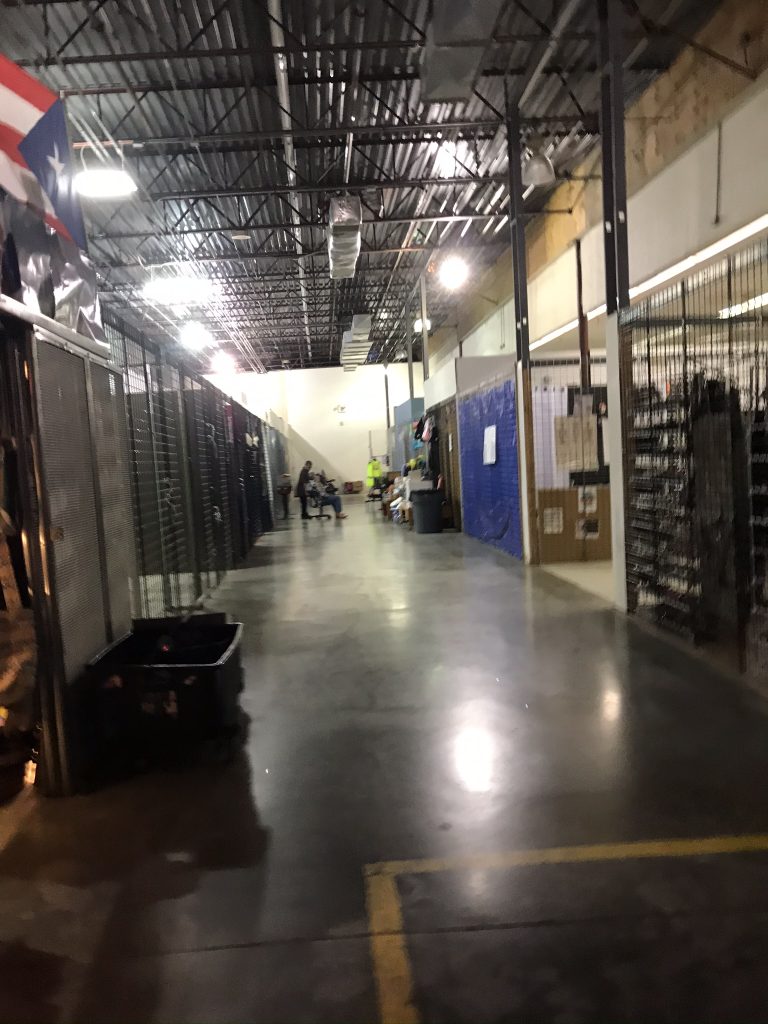 After the move was completed in 1997 the Empanada Kmart would end up sitting vacant for about 5 years. In 2002 Kmart was finally able to sell the property to a group of investors who had plans to open a flea market. As the store was undergoing a remodel during the move, many unneeded items had been left behind. Including display cases, register stands, and most of the contents of the K-Cafe. These would be reused by flea market vendors, one of which would essentially reopen the K-Cafe.
In its early days the location was simply known as "Highway 6 Flea Market" and had no specific target. With a waning economy it was renamed "Mercado 6" in the mid 2000s to better fit the areas growing Hispanic population. The Food Court (former K-Cafe) began to sell Mexican treats in addition to the Kmart Fare, and signage was updated to be bilingual. This rebranding continues successfully to this day, with Mercado 6 being one of the larger flea markets in this area of Houston.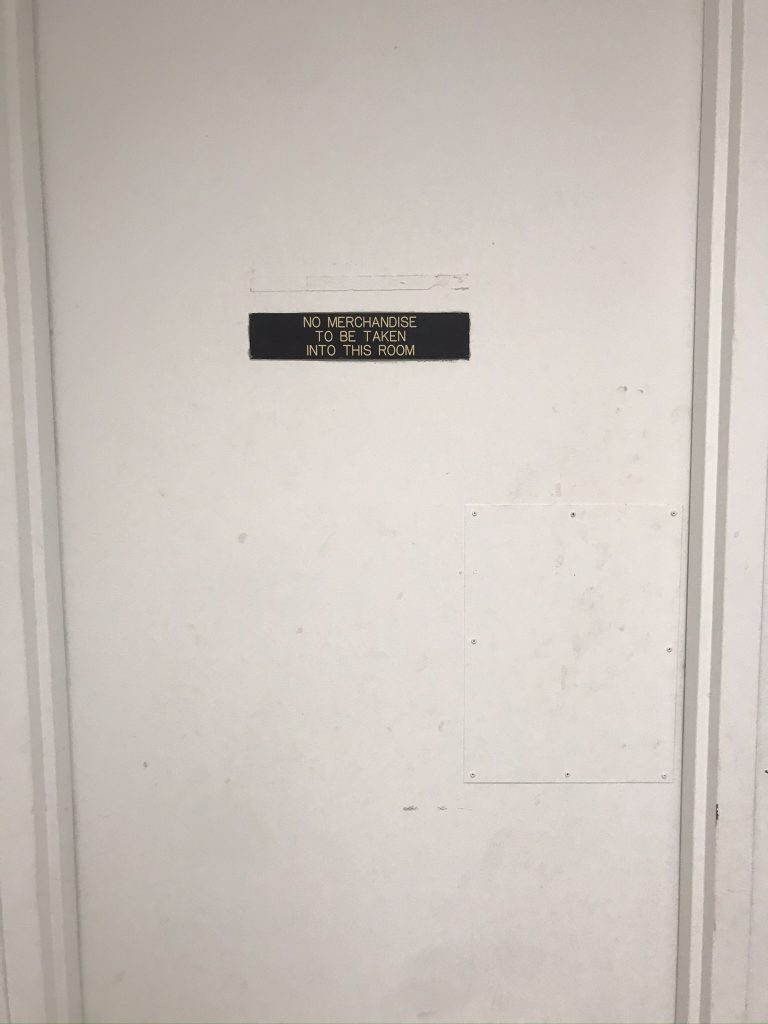 In 2003, one year after the old Kmart had been converted to a flea market, the new location would close with another liquidation occuring in the former Venture building. This time taking place under the Big Kmart label. The chain claimed it was essentially going through what Venture had done only 5 years prior. The reality of it being that Kmart was going through a scandal of hiding debt somewhat similar to what Enron had undertaken. The end of the Venture based Kmarts in Houston was the beginning of the end for Kmart as a whole. The final Kmart to be built had opened just a year prior with some newer stores even left unfinished at this point the few stores that are left likely won't be able to hold on past a few years. The former Venture building would sit vacant for a few years, with the Builder's Square (another Kmart property) taking the same fate as well. Burlington Coat Factory would eventually move in, performing a full gutting of the building. In 2018 the property was vacated again as Burlington moved up Westheimer to a newer building. The old Venture now sits vacant after Alief ISD purchased it with plans to convert it to a training facility.