Foodarama Sells Another Former Safeway
According to the Houston Chronicle, property developer Baker Katz has acquired the former Safeway at 1805 Ella Boulevard, which is currently occupied by Cox's Foodarama. The building was originally constructed as two separate structures, with Safeway forming the right side, and Eckerd forming the left. (Shout out to Anonymous in Houston for figuring that one out!) As such, the two properties were under separate ownership and have remained as such even when Safeway expanded their store into the former Eckerd. Baker Katz acquired the Eckerd portion of the property in 2016, and in May of 2021 complete the deal for the rest of the land. Foodarama's lease is set to expire in late 2021 and with redevelopment plans either not ready or not public, this means Foodarama may have a chance to renew their lease for a little at least.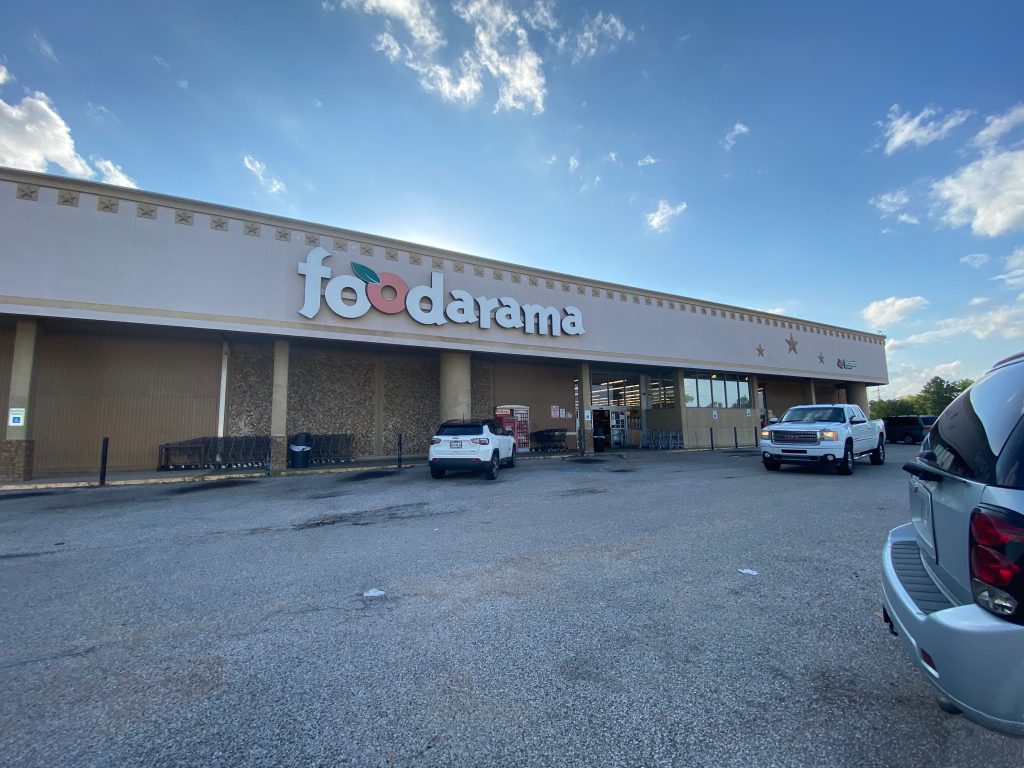 Earlier this year the decision to close a Foodarama which was also operating out of an old Safeway was made. While it seems that a renovation was in the process the sales tax permit for the building was canceled shortly after the February Freeze and while taking photos for the demolition report, I could confirm there was a great deal of water rushing out into the sewer cut that had been made. Both of these buildings were constructed in 1970 and '71 making them 50 years old, and while are not necessarily in poor shape are they are dated. This can be said about many of the Safeway buildings still operating as grocery stores. Quinquagenarian supermarkets are not out of the norm among in Houston, however their numbers are quickly shrinking. As of June 2021, Foodarama operates 8 supermarkets, mostly in Southwest Houston.
Village Medical Comes Closer to Achieving Goal
In November 2019 Walgreen's began a trial run of in-store clinics operated by VillageMD at five Houston locations. These clinics were different from services previously offered by Walgreens, instead they featured primary care services normally given at a doctor's office. In February 2021 VillageMD set a goal of opening 48 locations in the Houston area. In March of this year when I dived into some of the prototype locations around town, VillageMD had already made it to 27 locations. A June 1st Announcement of 12 new stores will bring the company even closer to their goal. Driving past some new locations, they all appear to be Second Gen "cheaper" stores, with less of an interior remodel. This should allow multiple locations to open quickly, driving past two of the stores earlier this week they were both undergoing renovations to add the new facilities.