Howdy folks, and welcome back to Houston Historic Retail! Today we're taking a look at a new phenomenon in retail, a 'hybrid store.' This Wal-Mart at 25108 Market Place Drive in Katy, originally opened around 2000, is a beast of a store. A true Hypermarket, coming in at over 200,000 square feet. The store was typical in terms of size, selection, and layout when it was constructed. However, within the past ten or so years, new Super Center locations have shrunk back down closer to 100,000 Square Feet. While many of the mega stores outside of the Houston area were shuttered in 2016 closings, just as many of these massive locations have stuck around. Even with the deep roots Super Walmart has managed to put down in Houston, these mega stores are still outmoded. With the growing demand for services like online pickup orders, Wal-Mart has decided to convert a little under 1/4 of the sales floor into a new fulfillment center. The fulfillment center will stock thousands of the most commonly ordered items, including groceries. The purpose is to reduce or potentially eliminate the need for online shoppers to retrieve products from the sales floor.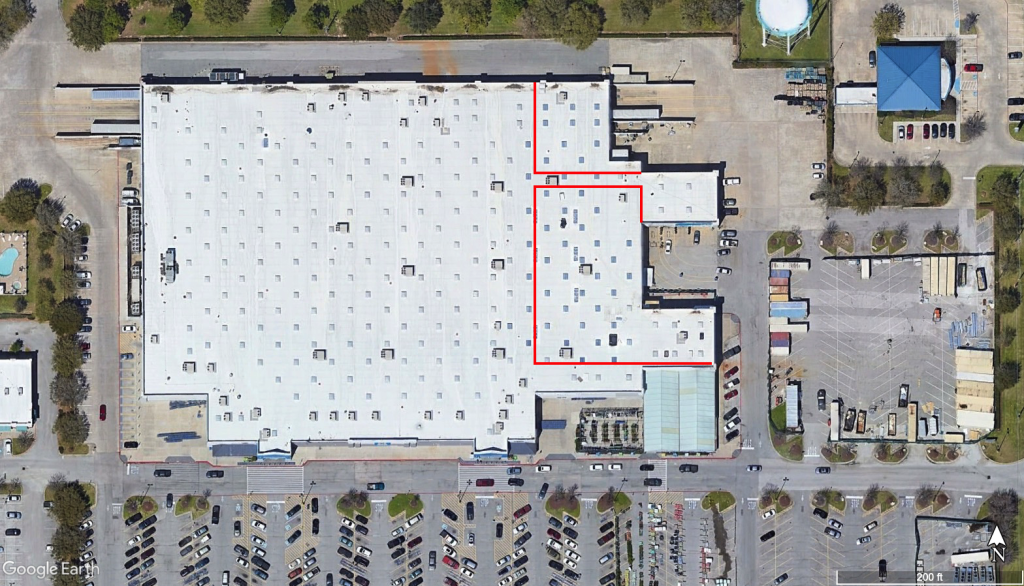 This sounds like a great idea, especially for anyone whose shopped at HEB lately, where the numerous personal shopper carts can often be found being quickly pushed around their stores. It's no surprise then that HEB is also investing in Micro Fulfillment Centers. HEB's first Houston-area "EFC" as they term it, is set to open at the corner of Franz and Elrod, about 5 miles away from the Katy Mills Walmart. Unlike Wal-Mart's hybrid concept, this EFC is in a non-accessible building, which presumably will not be open to shoppers. Unlike Wal-Mart, HEB puts an emphasis on delivery as well as pickup. As part of Walmart's integration of its fulfillment center, many changes were made to the store's layout. The largest of which was the reduction of several departments. Mostly hardlines, like Automotive, Hardware, and Sporting Goods. While the floorspace of these departments has been greatly reduced, the selection still manages to match that of a larger store.
This will be an interesting experiment. At the moment, this is the third Wal-Mart 'MFC' conversion in Texas, with the other two locations being in Arlington and Irving. Compared to the available photos of the Irving location, the Katy conversion is a bit, well lacking. Although it's obvious that this update is not yet fully complete, some portions appear, like the auto center, appear to be mostly complete and objectively not as nice. We still have yet to see what else will be done to this store, but it's an interesting concept nonetheless. It's also proof that brick-and-mortar retail is not truly dying, but it is definitely pivoting.