Howdy folks, and welcome back to Houston Historic Retail. Today we're pausing from the norm to discuss a hot topic, the arrival of GFS or Gordon Food Stores in Houston. GFS is a food service store open to the public. Although GFS is a specialty chain, it does mark the arrival of the first new national grocery chain in Houston The Fresh Market failed to plant itself ten years ago. The move into Houston represents a new territory for GFS, whose primary focus has been the Midwest and Florida. GFS has selected six sites in the Houston area to make their initial entry. The selection of the stores seems to have been quite deliberate, looking to serve areas underserved by HEB and Walmart. While they will be taking on some local grocers head-on, it's important to note that GFS is not a traditional grocer. To compensate, the positioning of the stores is just "on the border" between high and low-income areas in the neighborhoods. Today we're going to take a look at the first six Houston GFS stores.
North Oaks
Taking the former Staple's space at North Oaks Mall, this GFS will likely be the first to open. It is nearly complete and is the only store sporting exterior signage as of this post. It appears that stocking this location will be the final step.
Antoine at Pinemont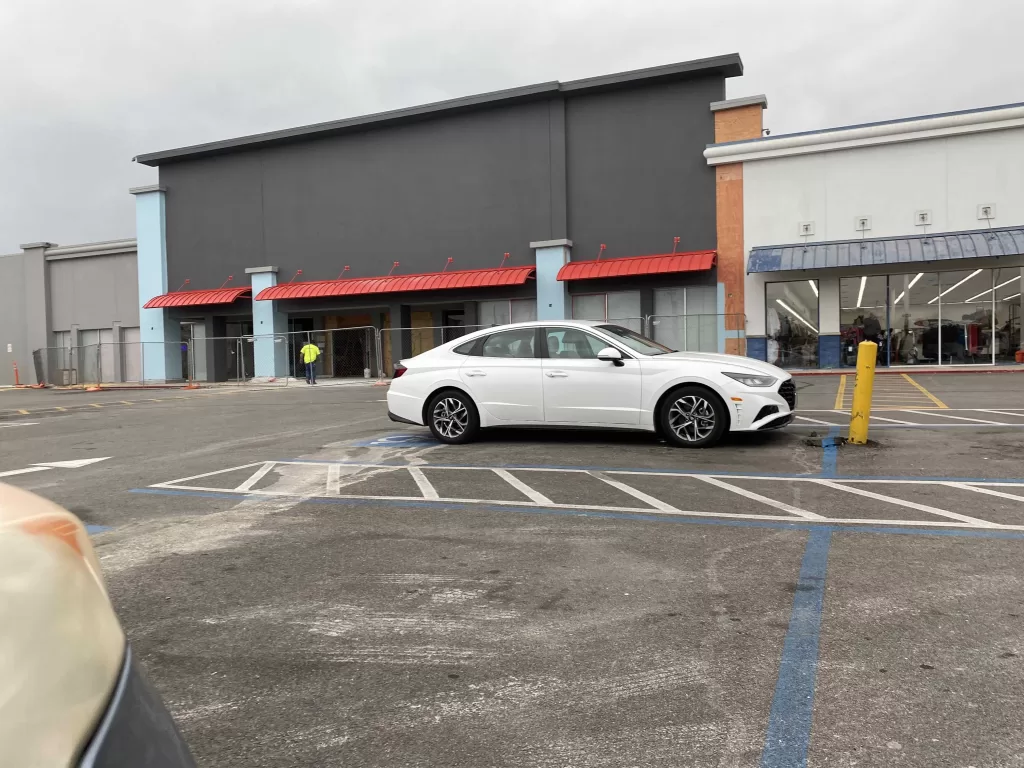 Moving South, the GFS at 5151 Antoine is still undergoing lots of work. This building initially housed a Kroger and was most recently used as a Fallas Paredes. As of this article, it appears that the refrigeration equipment is still being installed.
Mason at Kingsland
In Katy, this GFS is taking the space of a former Sears Hardware. It was one of the two featured stores in my last GFS post and appeared to be just as complete as North Oaks on the interior. On the outside, however, the truck dock area is still incomplete, and the signage is obviously still missing.
Westheimer at Dairy Ashford
Continuing the journey Southward, this West Houston location looks less complete than Antoine and Pinemont on the exterior, but on the interior is much further along. There is still some build-out to occur, but largely the store is complete. Interestingly since my last visit, the original door has been removed and placed where Petsmart (Not Petco, Thanks, Glo!) had a set of windows. The Goodwill donation door has also been repurposed as windows.
Braeswood Square
Braeswood Square was the final addition to the initial six stores, and while being further behind, everyone is making good progress. This is largely thanks to the fact that the store was previously the final Belden's location. While much work has been done, many pieces of the original store remain. One backtrack in progress appears to be the facade, which is being redone. A portion of the original facade had been painted by GFS, but was torn out after my last post.
League City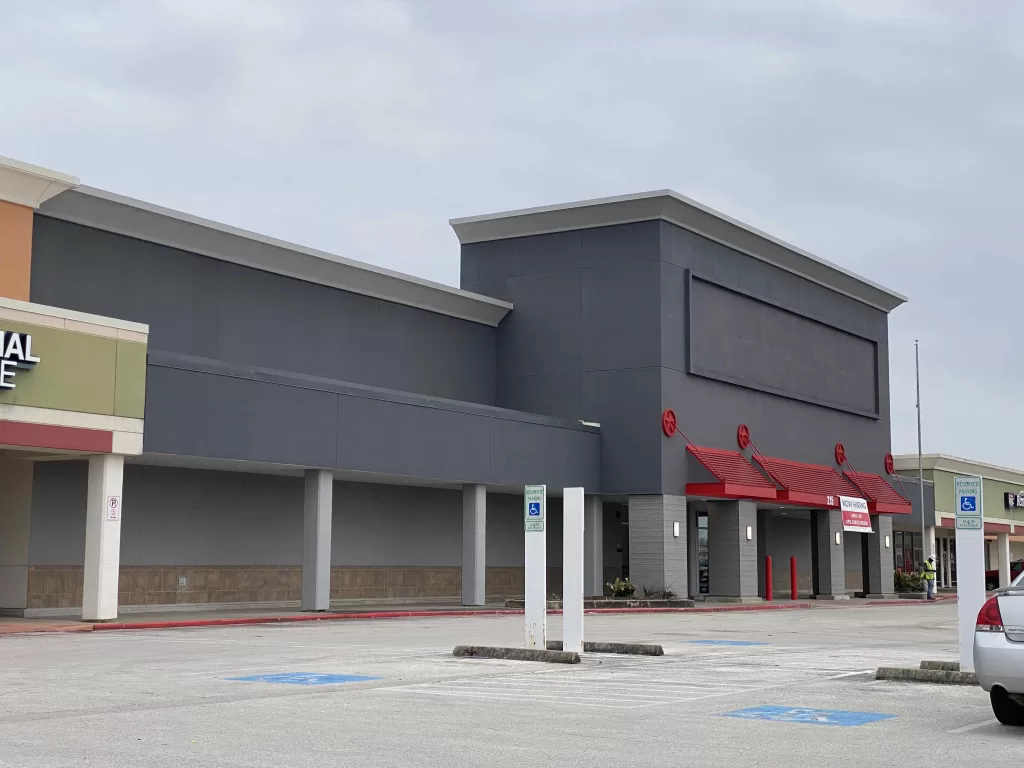 The final stop for today is League City. Another former Kroger, this spot most recently held a Palais Royal and as such, needed an extensive remodel. There is still some work going on inside; however, this location seems like it may be furthest along. GFS Employees appeared to be receiving training when I visited, meaning this location may be the second or possibly even the first to open.
Overall, I'm excited for GFS to come to Houston. They're serving a market segment that I'm not really sure about: people willing to buy bulk but without a Sam's membership. That being said, all of the GFS locations are in Sam's Club deficient areas. I have shopped a few times at their stores in Ohio, and the pricing always seemed fair. Their food service products have primarily replaced Glazier brands since their buyout, and no one has really seemed to notice. I think GFS will find its customer base, although I'm not sure if it's the traditional Midwestern customer they expect. GFS, seems to agree, making moves on three new locations since their first five. The supplemental stores will be an old Weingarten's at 4519 Griggs, across from Mi Tienda at 2212 Spencer Highway in Pasadena, and a since demolished Gerland's in Galveston. With a total order of nine stores, it seems that GFS is convinced that Houston will at least be receptive. Although, many readers of the blog know that the grocery game of Houston can be a cruel mistress. Only time well tell the outcome of GFS in Houston.