When the new year rolls around, it invites a certain amount of reflection. Unfortunately, I'm a procrastinator. Which means I didn't really think of a New Year's resolution until the end of January.
This reflection led me to realize that this blog is no longer and unmonitored subproject of mine. Rather, I have at least a couple of regular readers linked via click-throughs from other blogs. So I wanted to extend a thanks to everyone who not only reads my blog, but especially to those who return to check for updates. I know they are somewhat sporadic, but I do can only work on this website as my schedule allows. If you're looking for a slightly more modern way to check for updates, I ask that you give Houston Historic Retail a like on Facebook. I'm going to resolve to have more regular updates on Facebook to make up for the occasional downtime here.
In the mean time, please enjoy another edition of Random Retail!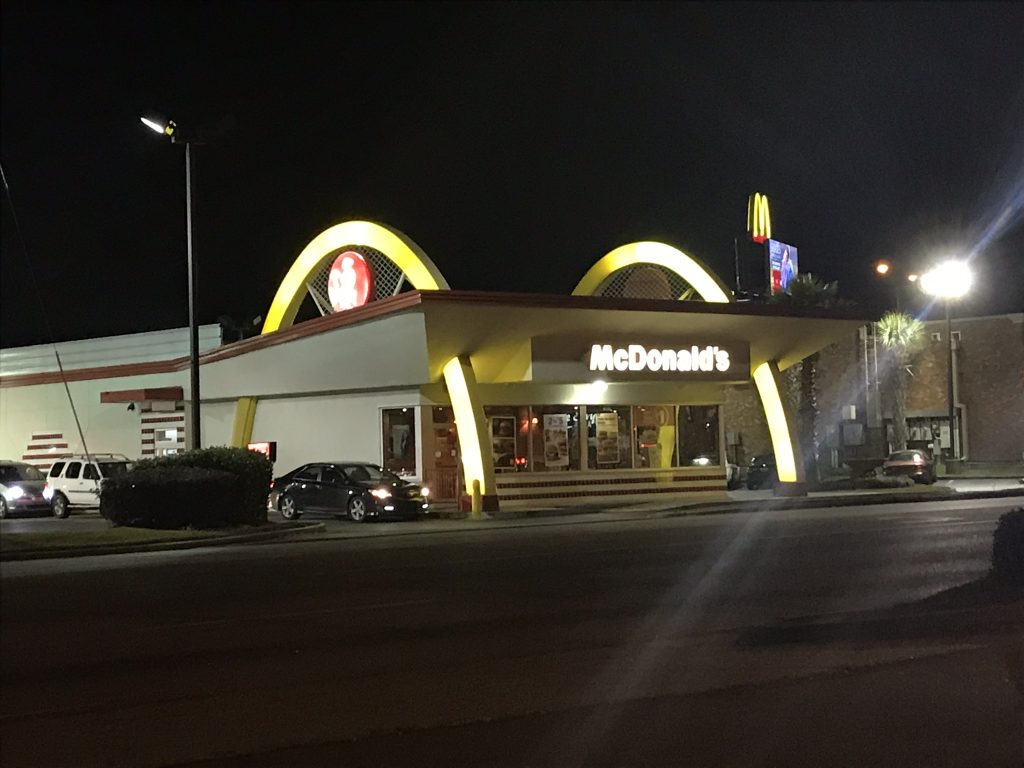 Most of the photos, I took, were spur of the moment. Anything I hadn't seen before that caught my attention. I'm not sure if the McDonald's was an original Golden Arches that was remodeled, but the building had the long layout most modern stores have.

I can't ever recall having stepped foot inside a Winn-Dixie. They had a measurable Texas presence, albeit focused more towards Dallas. This location was very near our Hotel, in a suburb of Mobile known as Tillman's Corner. The area is quite low income. This particular store features a "Dollar Shop" Which was just an extremely wide aisle, with shelving removed, selling this at a Dollar price point. Honestly, if I wasn't in dire need of some ibuprofen, I likely would not have bought anything there. Despite their location, and obvious target demographic with the Dollar Shop, most items were extremely expensive.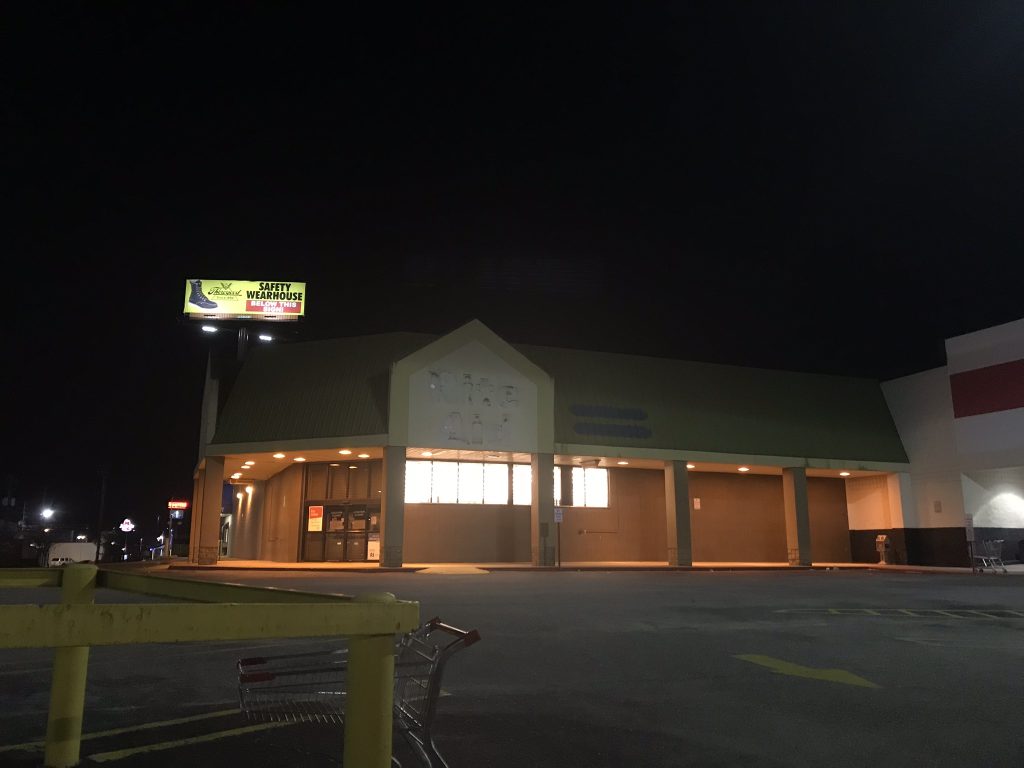 Rite Aid is another chain that I have never been to. As far as I know, they never made it into Texas. There were many former Rite Aid locations in Mobile. I believe that all were purchased by Walgreens after their failed merger. Many locations are in the process of being remodeled. However, Walgreens already had a presence in Mobile. Meaning there were some duplicate locations which were closed.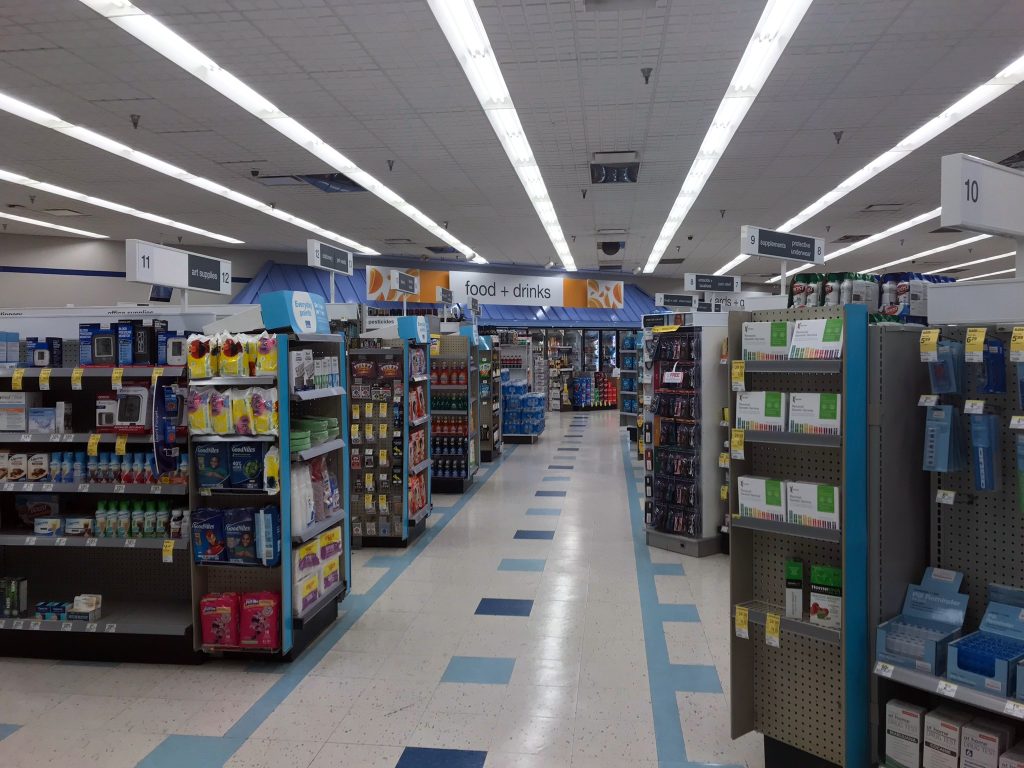 You better believe, I did stop and get some delicious steamed hams, pardon me, steamed sliders. This proved to be a more difficult endeavor than you would think. Requiring a trip to a second location, as this one had run out of buns. Then arriving at the second location, only to find it highly understaffed to handle the rush caused by the bun shortage.

Trying to fit in a stop by Frostop on the way to Mobile meant that I wasn't able to really make nay other retail based stops on the drive-in. On the way back, I decided I wanted to try and seek out a Stuckey's I hadn't been to before. I had the perfect spot in mind. A newly opened location, converted from an independent C-Store with Exxon gasoline. A while back I had a discussion of, What makes a Stuckey's a Stuckey's with my friend Zap Actiondowser. We found that new Stuckey's locations were being built. I had noticed a billboard in Louisiana touting this location as Stuckey's return to the state.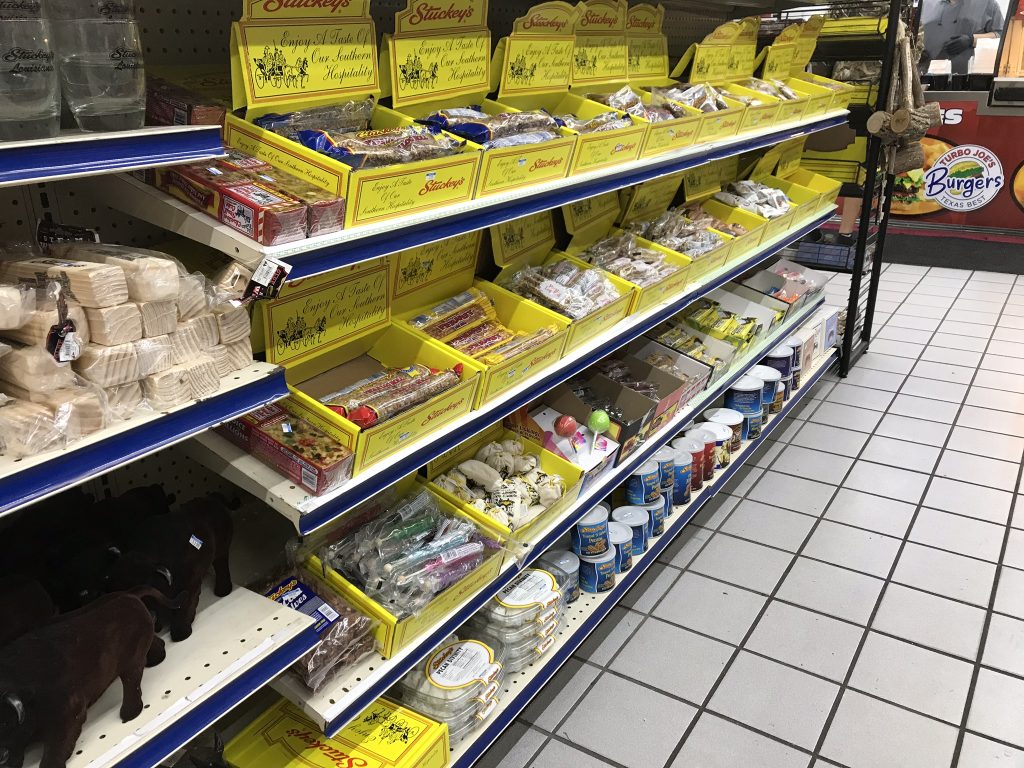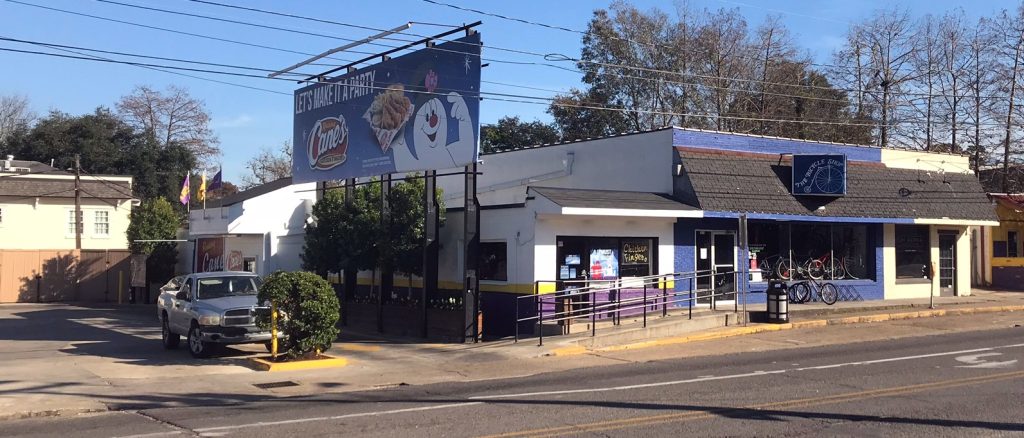 One other stop I made we made was the original Raising Cane's location. It's located in a small strip center just outside the North Entrance to Louisiana State University. Reflecting its LSU heritage the outside of the building is adorned in Gold and Purple, and the interior features luxurious tiger skin seating.