Welcome back to another Demolition Report. I'm trying a new format in which I compile the entire week into one post. Let me know what you think in the comments!
This week we see a far wider selection of homes, with Demolition permits coming in from all around the city. One house that stuck out this week is what appears to be an original 1930s house with a second story addition from the 1950s. Interesting enough in its own right, it seems that it is the final piece of a now demolished block that holds Pappa's Warehouses. The question is, what's Pappa's Plan? The lot is too small for a restaurant, and wouldn't add much in terms of warehouse space. My guess would be to expand parking.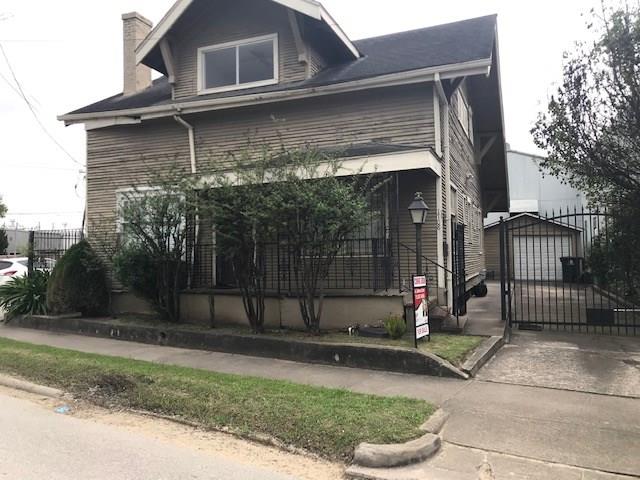 This is a list of the buildings which received a City of Houston demolition permit the week before this post.
1708 Sawyer St, Houston, TX 77007 – First Ward, New owner Pappas Restaurants Inc., Photos
28 Bash Pl, Houston, TX 77027 – Afton Oaks, Photos
7141 Carothers St, Houston, TX 77028 – Houston Gardens
2445 Pine Valley Ct, Houston, TX 77019 – River Oaks
3452 Ella Lee Ln, Houston, TX 77027 – River Oaks
946 Lehman St, Houston, TX 77018 – Candle Light Plaza
1505 Ronson Rd, Houston, TX 77055 – Spring Oaks, Photos
408 E 32nd St, Houston, TX 77018 – Independence Heights, Photos
517 Comile St, Houston, TX 77022 – Oakwood
4619 Buck St, Houston, TX 77020 – Pinecrest Court
3302 Dulcrest St, Houston, TX 77051– Blueridge
1066 Althea Dr, Houston, TX 77018 – Garden Oaks, New home by Facundo Home Builders
1105 Berthea St, Houston, TX 77006 – Museum District, 1930s Apartments, Photos
8125 Woodlyn Rd, Houston, TX 77028 – Clairmont Place, Photos
1242 Common Park Dr, Houston, TX 77009 – Couch Park
6307 Flamingo Dr, Houston, TX 77087 – Overbrook
5464 Sugar Hill Dr, Houston, TX 77056 – Tanglewood, Photos
3606 Rockingham St, Houston, TX 77051 – Carolina Gardens
5215 Inker St, Houston, TX 77007 – Cottage Grover, Photos
2211 Berry St, Houston, TX 77004 – Holman Outlot, Photos
1334 Omar St, Houston, TX 77008 – Heights
1654 Du Barry Ln, Houston, TX 77018 – Oak Forest, Photos
620 Thicket Ln, Houston, TX 77079 – Westchester Villa
13111 Indian Creek Rd, Houston, TX 77079 – Memorial
3109 Jipsie Ln, Houston, TX 77051 – Reedwoods
5607 Thrush Dr, Houston, TX 77033 – New home by DSW Homes, Edgewood Terrace
8027 Safebuy St, Houston, TX 77028 – Liberty Road Manor
524 Redan St, Houston, TX 77009 – Woodland Heights, Photos
2810 Rosewood St, Houston, TX 77004 – Washington Terrace
Commercial Properties
9150 Chimney Rock Rd, Houston, TX 77096 – Meyrland, Chase Bank, Canopy Only
1960 Tellepsen St Houston, TX 77023 – 3rd Ward, Warehouse, Purchased by SER Jobs for Progress
8710 Stella Link Rd, Houston, TX 77025 – Braeswood, Originally Benjamin Franklin Savings later Preferred Bank, seems to have closed after Hurricane Harvey
118 N Everton St, Houston, TX 77003 – Second Ward, Portion of the building at 3700 Canal. Most recently a medical clinic. Looks like it may have originally been a church?
531 W 27th St, Houston, TX 77008 – Heights, Ronnie's Ice, Photos